Boston voters to new mayor: Fix housing, Mass. & Cass, education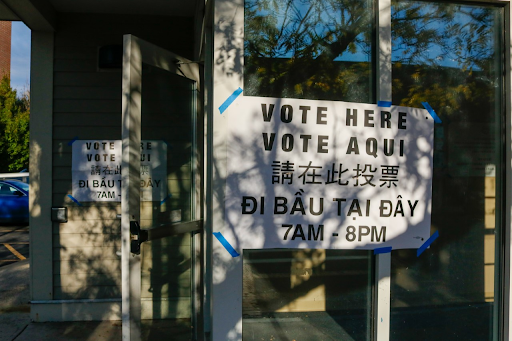 Boston voters at the polls Tuesday offered many suggestions to the new mayor on issues ranging from housing, public safety and education. The historic election will see either Annissa Essaibi George or Michelle Wu elected as the first female of color and the 56th mayor of Boston.  
Journalism students from Northeastern University interviewed more than 50 residents at polling locations across the city, asking voters for advice for the incoming mayor along with what issues are most important for them in their neighborhood.
One issue especially relevant to voters was affordable housing and development in their neighborhood. Suzanne Lavoie, 74, from the Wharf District, is concerned that development efforts by the city will change the neighborhood she knows and loves. 
"We have potential over-development right now," Lavoie said. "I live right over by the Aquarium, and they're trying to put a 600-foot building where the garage is now, which I think is about seven stories. I'm not sure of the exact height, but, well, it'll change the character of the neighborhood."
Amanda Zettel, 44, is a resident of Charlestown. "Charlestown is very unique because we're essentially an island, so we're really limited by infrastructure," she said. "We want a little bit of development, responsible development, but not overbuilt." 
Another issue addressed by voters was the growing homelessness crisis exemplified by those populating the intersection of Melnea Cass and Massachusetts Avenue, otherwise known as "Mass. and Cass." 
Many people in Mass. and Cass suffer from substance use disorder, a growing crisis across the state. Over 2,000 people in Massachusetts died from opioid-related overdose deaths, according to state data.
Dennis Scarpa, 30, is an investment analyst from the South End, who believes the next mayor's administration should prioritize the crisis by providing more housing opportunities. 
"I think addressing the Mass. and Cass situation and figuring out a way to best handle that. If there's a lot of different options on the table, hopefully [there will be] less police intervention, and more helping and caring for a lot of those individuals," Scarpa said. "Longer term housing. Obviously a big structural issue for us and continuing to grow the number of units, both for lower-income people setting up ways to do that, but also for anyone that wants to live here, kind of like a capitalistic approach."
As a Black campus minister at Boston College, Meyer Chambers, 66, discussed the importance of solving the encampment crisis at Mass. and Cass as well. He believes it is an issue that is distracting from other ongoing problems in the city.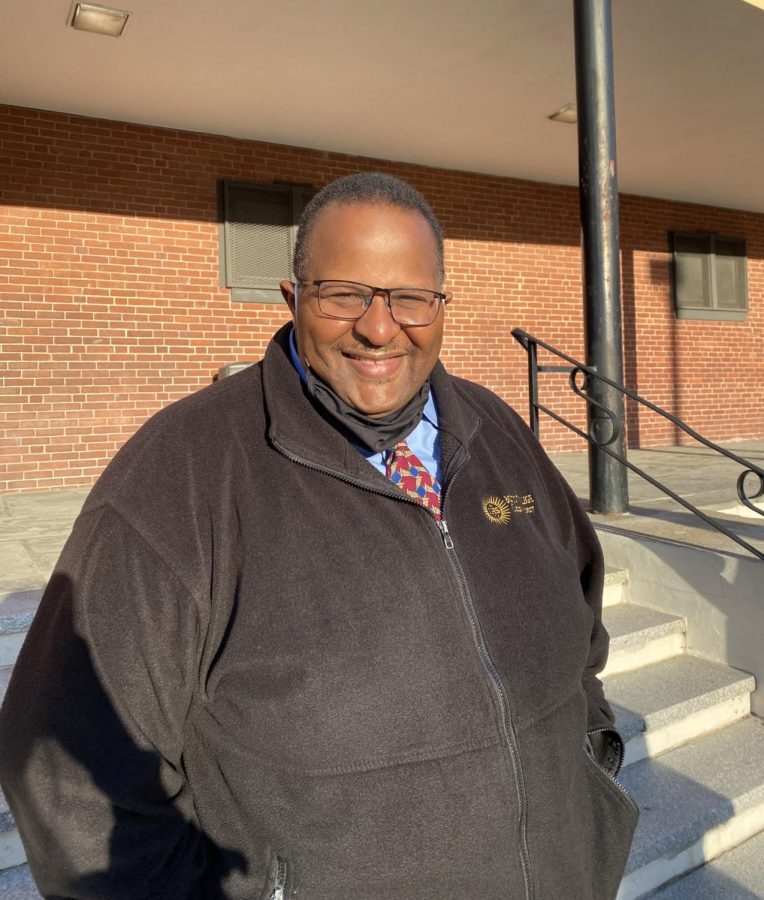 "The people are not the problem," he said. "The people are a symptom of the problem. No one should ever have to live on the street, go hungry, or become addicted to drugs. We should do the right thing to try to solve that problem. We're still having problems that we had 50 years ago when it comes to that issue. There's a lot of money in Boston, fix it. We have a responsibility as a global people to take care of each other."  
Voters said the social problems endemic at Mass. and Cass are indicative of the issues with inclusivity and equality many want the new mayor to address. Many voters who cast their ballots  wanted leaders to take initiative on issues with affordable housing and racial tensions in their community.  
Lee Scott, a therapist and a resident of Roxbury, wants the new mayor to respect residents and their rights. "The new mayor needs to respect human rights. Politicians can give citizens things, but they should also treat them with respect," Scott said. "Let people make changes. Think about the people. The citizens are the ones who elected the mayor, so their opinions should matter the most." 
Other voters felt that their needs as constituents should be prioritized. "Pay attention to the people on the ground in the neighborhoods," said Anne Buolinger, 56, a dog trainer from the West End. "Just [pay attention] to what's going on in the neighborhoods, what individual people really want versus what's happening at City Hall."
William Gross, 57, the former commissioner of the Boston Police Department came out to vote in Roslindale. Gross emphasized that it is important for the new mayor to stand her ground and communicate. 
"Whoever [the mayor] may be, talk to the people," Gross said. "Unfortunately, a lot of people get their opinions from people that come in trying to appease their guilt… holding signs, Black Lives Matter, defund the police, and they don't even live in Boston."
"No neighborhood in Boston lets people walk over them, so listen to the real residents, not people from the suburbs. Listen to the people, that's who you work for. Every city that has voted far left has failed miserably," Gross added.
Apart from affordable housing and the homelessness crisis in Mass. and Cass, education emerged as another major issue to be tackled by the new mayor. 
"If you live in the Boston area and you have children, it just seems so hard to get your kids into school and in the school that you want. That's my biggest issue," Mark Lujares, 35, who is a barber from the financial district, said.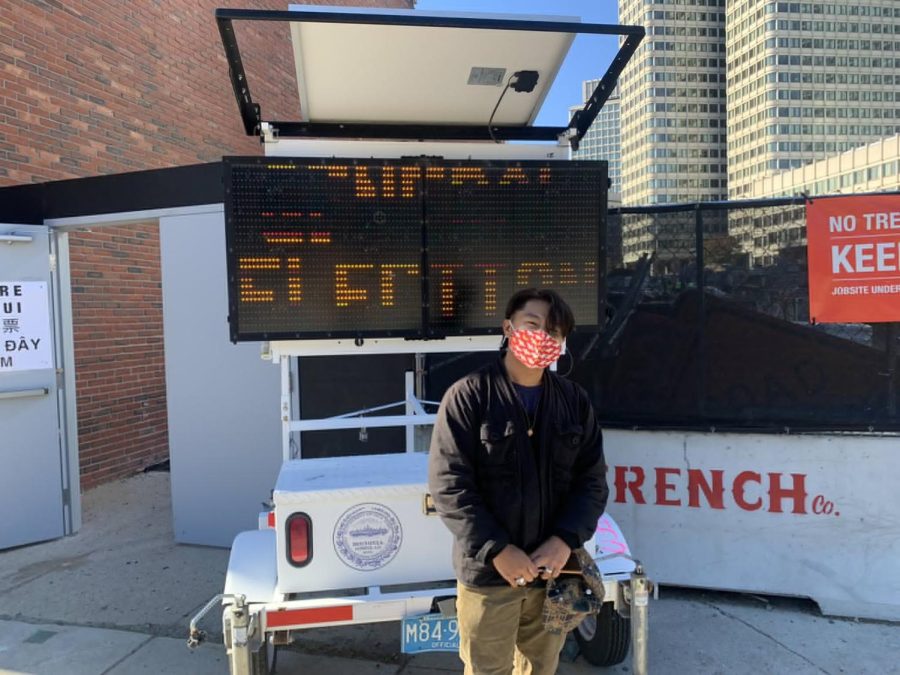 Dorchester resident Mila Monteiro, 43, agreed that education needs to be a top priority. 
"I work in the school system and the high schools are not in very good shape," Monteiro said. "I worry for my children. I know a lot of BPS (Boston Public Schools) workers who are sending their children to private school. It doesn't make any sense."
Daniel Doña, 46, believes housing is a city-wide problem for Boston, alongside racism and post-pandemic economic recovery. He hopes that the new mayor and city council will work hard to advocate for diversity and boost the city's economy, keeping public health guidance in mind. 
"I think it's amazing that we have such a diverse slate of candidates, and I think it is a good step moving forward," said Doña about this historic election. "I just hope it's more reflective of a larger, broader change in Boston." 
Also contributing to this story were: Starlet Baker, Emma Casali, Alessandro Clemente, Ben Crawley, Simya Dickson, Elisabeth Hadjis, Harshad Jadhav, Danica Jefferies, Lausky Liu, Xiaoxi Ma, Derek Mountain, Sophia Paffenroth, Erin Walsh, Ruhan Ye, Kedi Zhu, Karleigh Corliss, Peyton Doyle, Erin Fine, Priscilla Fuenmayor Pineda, Elena Giardina, Rebecca Magno, Delaney Murray, Aiden Stein, Sydney Steinberg, Gray Timberlake.