Bostonians voice their concerns at the mayoral primaries: 'You can't complain if you didn't participate'
Boston voters at Tuesday's historic preliminary mayoral election called for a leader who will take action on a wide variety of issues — from improving public education and raising vaccination rates, to creating more affordable housing and providing resources to historically underserved communities.
In the last 200 years, Boston has always elected a white man for mayor. This year, none of the five major candidates are white — there are four women of color and one Black male. The preliminary round narrows the field to two candidates. The general election is Tuesday, Nov. 2. City Council candidates were also on the ballot.
Journalism students from Northeastern University fanned out across the city, interviewing more than 50 people in polling locations in Beacon Hill, Roxbury, Dorchester, the Fenway, Back Bay and other neighborhoods. They asked voters what the most important issues were — and they heard an earful.
Kaela Clifton, a Dorchester resident working in the office of student engagement at Roxbury Community College, said Boston's biggest issue is affordable housing. "All the candidates say it's one of their focuses, but all the people before them said the same thing, and nothing has changed, so I don't know if it will ever change," Clifton said.
Clifton also expressed concern about public schools. "[My sister] thought [charter schools] would be the best option for her kids because public schools around there aren't that great, and no one can afford private school right now," Clifton said. 
Gina McLaughlin of Savin Hill also voted with the children in mind. A retired Boston teacher, McLaughlin is concerned about students learning virtually amid the pandemic.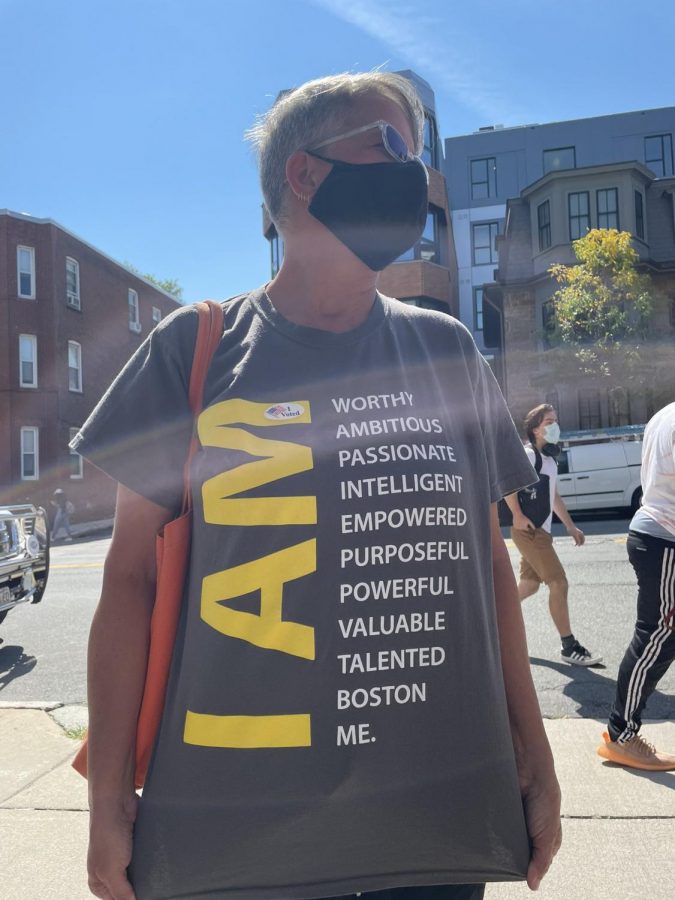 "As a teacher, we just want to be sure everything's good for the kids going forward, especially with COVID," McLaughlin said. "I know that remote learning has been a tool of use, but I really think kids need socialization too. I think a few of [the candidates] are working in that direction." 
"I always vote because I'm supposed to, and everyone should. You can't complain if you didn't participate," McLaughlin said.
One voter, 58-year-old Jen Lewis of Mission Hill, expressed hope in the schools. "I have confidence in the system because of  active parents and groups. BPS is starting to head in the right direction since there's been more transparency," Lewis said.
Lewis, a youth worker, is concerned about the decline of affordable housing in Boston. 
"[Gentrification] has been happening in Mission Hill for a while. People get pushed out and the space becomes attractive to people that can actually afford it," Lewis said. "Without subsidies, housing is unaffordable for families. Especially in Mission Hill … When I first moved here, rent control was still around. I work a full-time job and still qualify for housing assistance."
Housing is also a major issue for Ivy Figueroa, a 57-year-old voter from Hyde Park. "Rents are really high," said Figueroa, a city employee. "They don't match what an average person makes. Most people need two to three jobs to afford a house."
Figueroa suggested the implementation of homebuyer programs to help people navigate the expensive housing market. "It would help someone like me because right now we have nothing," Figueroa said.
Some voters believe that candidates should be placing a large focus on economic inequity.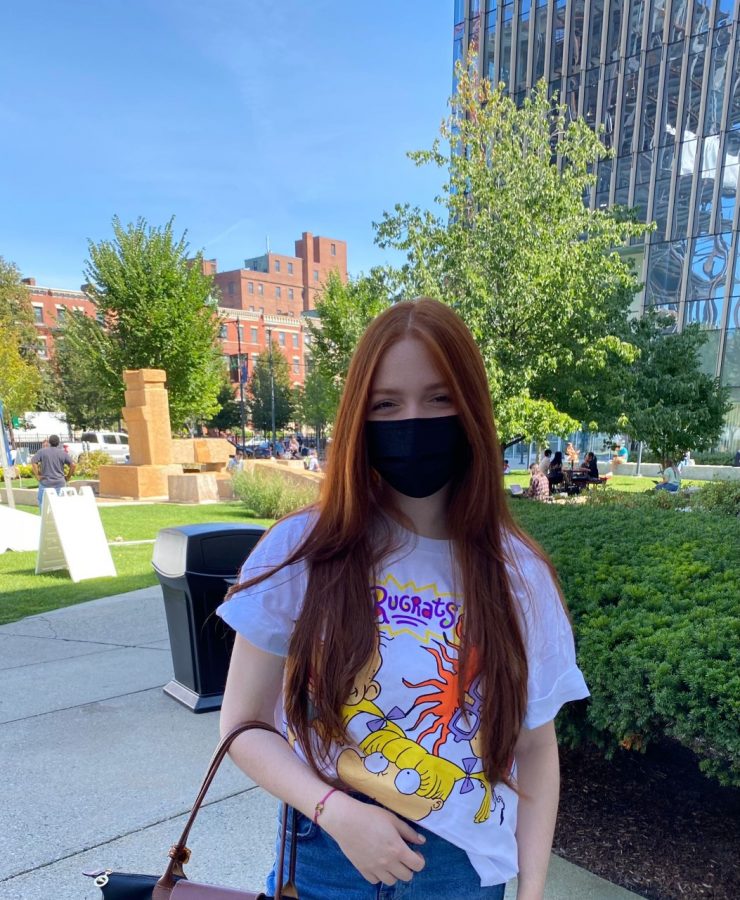 "The pandemic has definitely magnified a lot of issues and made existing inequities worse," said Michele Abinazar, a Back Bay resident and 25-year-old graduate student at Boston University. 
"For example, the cost of housing is astronomical and needs to be stabilized." 
Vaccines are an issue for some. Ailson Carvalho, a 27-year-old teacher and coach, understands why many Americans are apprehensive about getting their shots. Carvalho said there needs to be an understanding between the next mayor and the residents on why individuals "feel uncertain and what can be done to try and clear up any confusions or stigmas around the vaccination." 
Carvalho, addressing the low vaccination rate in Mattapan, said, "If you look at the history in the United States with the vaccination, there's been a lot of trouble especially with communities of color so it makes sense why certain people feel that way." 
Roxbury resident Carmela Washington said she liked that Acting Mayor Kim Janey was able to admit a mistake on her vaccination stance and changed course. "I like the ability to correct yourself when you are wrong," Washington explained.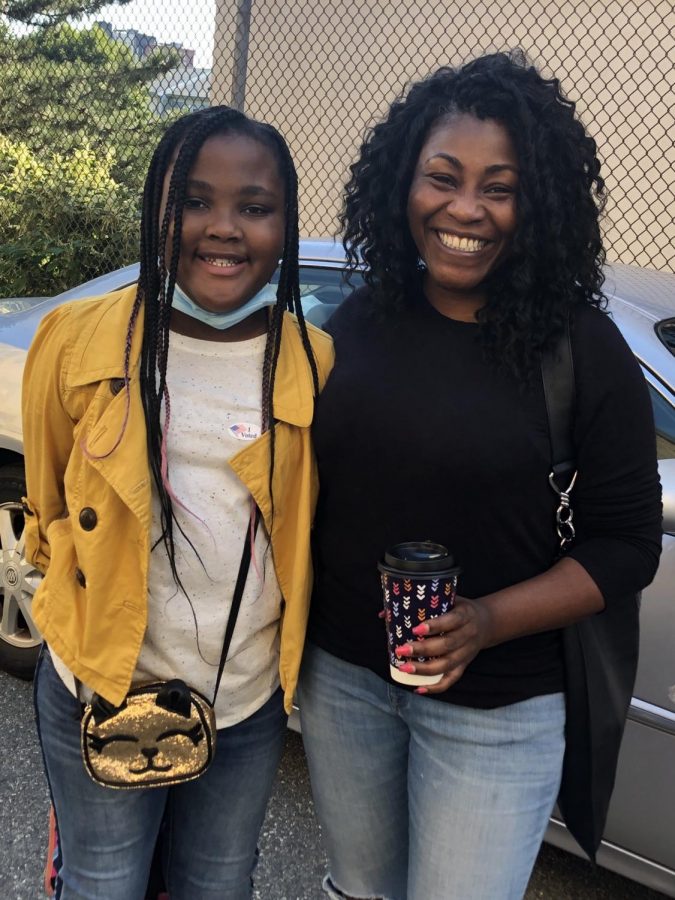 Nika Elugardo, a state representative voting in Jamaica Plain, agreed that it is important to vote, especially because this year's pool of candidates is so diverse. For her, it's important to build leadership that's "multigender, multiethnic, and multigenerational," in order to be truly representative of Boston's constituency.
As a Black woman, Elugardo recognizes the need for more women and people of color to hold positions in government. "It's an exciting feeling," Elugardo said.
Caitlin Ferrarini, a 36-year-old resident of Savin Hill and student advisor at UMass Boston, tries to vote in every election she can. To Ferrarini, this election stands out due to the diversity of the candidates. She explained just how impactful this will be on the city of Boston. 
"It's so exciting to see that almost surely there will be a woman mayor," Ferrarini said. "Just having all these people in leadership roles that have different life experiences and coming from diverse backgrounds in terms of their family, their friends, their communities, having those voices in high leadership positions I think will make a great difference in the city." 
Among those interviewed was Janey, who arrived at the Curley K-8 School polling location in Jamaica Plain to encourage people to vote. 
"It's really important that we take advantage of this moment in our city to create a stronger Boston and a Boston that works for everyone," Janey said. 
Northeastern University students contributing include: Alexandra Anderson, Peyton Doyle, Jacob Egelberg, Alyssa Fell, Erin Fine, Priscilla Fuenmayor Pineda, Sebastian Grace, Crescent Huang, Rebecca Magno, Clara McCourt, Katherine Mogg, Delaney Murray, Jasmine Rodriguez, Jessica Silverman, Aiden Stein, Sydney Steinberg, Annetta Stogniew, Gray Timberlake, Jasmine Velazco.