Bill Galvin, one of the longest-serving constitutional officers in Massachusetts, is running for Secretary of State
Galvin, an ardent proponent of voting rights, has pushed for progressive electoral policies like permanent no-excuse mail-in voting and expansion of early voting.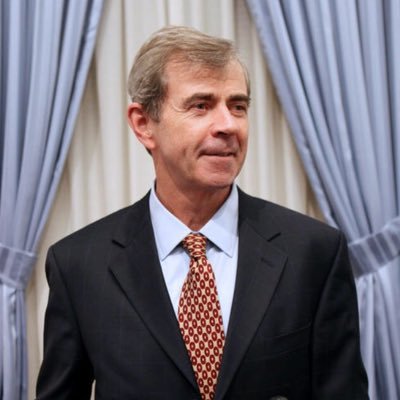 Boston-born William Galvin, a favorite among voters, remains on track to enter his 27th year and 8th term in office as Secretary of the Commonwealth of Massachusetts on Nov. 8.
As one of the longest-serving constitutional officers in the state, Galvin sailed the wave of incumbency to a 20-point margin victory over primary challenger Tanisha Sullivan in September. Galvin's Republican opponent, Rayla Campbell, faces long odds in an overwhelmingly blue state. 
Galvin, a lifelong public servant, began as an aide to the Massachusetts Governor's Council immediately after graduating from Boston College in 1972. He ascended through the ranks of state government over the next two decades until he was elected  Secretary of State in 1995. 
Though he has faced a multitude of primary challenges throughout his career, Galvin has maintained his role by cultivating a reputation as a reliable champion of voting rights. Galvin has pushed for progressive voting policies like permanent no-excuse mail-in voting and expansion of early voting. 
Carpenters Local 28, a union that endorsed Galvin for Secretary of State, said in their endorsement speech that Galvin's history managing public records was a significant reason for their support. 
"He is a stalwart protector of public records, making sure they are filed and available for review. In one of our roles — as a watchdog for the construction industry — we appreciate knowing that when companies are required to report information, Bill Galvin is there to make sure they do," executive secretary-treasurer of the union Joe Byrnes said in his speech at Carpenters Local 28 headquarters.
The Professional Fire Fighters of Massachusetts, or PFFM, also endorsed Galvin. Richard MacKinnon Jr., president of PFFM, told The Scope that they appreciated his dedication to making public records accessible, as well as his general reliability. 
"We do a lot of information requests to municipalities and agencies. Sometimes they lag the time and try to put us off and things like that," Mackinnon said. "His office kind of chimes in and lights the fire under some of the agencies and municipalities."
For many firefighters, scheduling forces them to work on Election Day, so MacKinnon and his union take advantage of Galvin's work to make early voting or mail-in voting accessible. 
"We get very involved in local elections, state elections, we get very involved in candidates and campaigns, and we feel he's done a great job organizing elections, keeping everything legal and fair and on the up and up," Mackinnon said.
However, despite his popularity, a handful of young people have grievances with the Secretary. Teagan Acoff, a fourth-year English major at Northeastern University, worked for their six-month co-op at the Massachusetts State Archives, a branch under the supervision of the Secretary of State's office. Acoff told The Scope that lower-level employees were "scared of him."
When Galvin visited the archives, "All of our supervisors pulled the co-ops aside and said, 'Hey, we have Secretary Galvin coming in. We need you not to make eye contact and not to talk to him.' And we were like, 'what?'"
Acoff said they were essentially told to avoid the Secretary at all costs and not look at him. Acoff vocalized support for electing a new Secretary of State, citing Galvin's 27 years in office as a reason for electing someone with a fresh perspective. 
"I think that he has been in office way too long," Acoff said. "…I feel like he is very out of touch with the times."
Although some oppose another term for Galvin, his campaign's financial records reflect widespread funding and resources that outnumbered both his primary and general election opponents, facilitating his success. 
Galvin raised over $350,000 from 682 donors in 2022 between January and October. Of these, 595 were given by individuals, 25 by unions/associations, and 62 by committees. The most common occupations amongst Bill Galvin's 2022 individual donor record include attorneys, retired people, stay-at-homes, and company presidents.
Galvin's campaign did not respond to multiple email requests for an interview submitted through his website.