The Massachusetts Primary Election is Today. Here's What's Your Need to Know.
'Affordable housing and Medicare for All are also top of mind.'
Starting at 7 a.m. today, Bostonians will head to the polls to cast their votes in Massachusetts' Primary. Massachusetts Secretary of State William Galvin's office reported that as of Friday at 4 p.m., 433,927 people had already voted.
Galvin expects upwards of 1.1 million voters to turn out during the 2022 primary election. However, that figure is 21% below the record-high in 2020 when Massachusetts introduced mail-in voting amid COVID restrictions. At the time, many contentious U.S. senate and congressional races were also taking place.
"You don't have any of that this time," Galvin said during a press conference at the State House Thursday. But I think it's accelerating. You have these intense contests on both sides, and I think that's going to bring out a pretty good vote."
Geoff Foster, the executive director of Common Cause Massachusetts, a non-partisan group that advocates increasing voter turnout, says, "I think a lot of folks are paying attention." He adds that expanding early voting and the option to vote by mail have had a positive effect on voter participation.
Here are the Scope's picks for the key races to watch and why they matter.
Attorney General
The Attorney General is the top law enforcement official in the state and virtually touches every aspect of public life, from healthcare to electricity prices. Former council president Andrea Campbell, who ran for Boston Mayor, is reportedly "ahead of the pack"––despite her competitor, labor attorney Shannon Liss-Riordan having a leg up with previous experience in statewide races.
Campbell is known for having moved up Boston's political landscape in a startlingly short period and has been endorsed by Maura Healey. Both candidates are ardent supporters of a reform-minded agenda and issues like ratepayer advocacy and Medicaid fraud.
Niki R., a computer engineer and graduate student from Northampton, says that along with recent graduates' anxiety around potentially graduating into a recession, "affordable housing and Medicare for All are also top of mind."
Suffolk County District Attorney
Interim District Attorney Kevin Hayden, who has never run for office but has been lauded for prioritizing restorative justice and public safety, will face off against Boston City Council member Ricardo Arroyo for the District Attorney seat. Arroyo was slated to win until Aug. 23, when the controversy surrounding his 2005 and 2007 sexual assault investigations took a steep turn. Arroyo's reluctance to address these allegations deterred his voter base and cost him endorsements from senators Elizabeth Warren and Ed Markey and Boston mayor Michelle Wu.
The District Attorney handles everything from bail to sentencing requests, including the crimes that are investigated and those that are not. The District Attorney is also responsible for addressing racial inequities in the criminal justice system.
"Show us the list of crimes you won't prosecute," a voter responded to Arroyo's Sept. 6 tweet about voter participation. Arroyo's lack of concrete bail policies, too, has disconcerted voters. Yet, he has been outspoken about trying to end mandatory sentencing and is a strong proponent of safe injection sites like Hayden.
Second Suffolk Senate
Particularly the race for the second Suffolk Senate seat, a new district created explicitly for a culturally diverse and predominantly Black region of Boston, is one to watch.
State Rep. Nika Elugardo, 15th Suffolk Rep. Liz Miranda, former State Sen. Dianne Wilkerson, and former regional administrator for HUD Miniard Culpepper will square off for the seat.
Republican Primary for Governor
Massachusetts is a blue state through and through, but the Republican race for governor between former state representative Geoff Diehl and businessman Chris Doughty is undoubtedly one to watch.
As Republican Gov. Charlie Baker, a staunch critic of Donald Trump, makes his departure from office, it could very well mark the end of liberal or moderate Republicanism in the state. On the other hand, Diehl presents an extension of Donald Trump's conservative agenda. That said, "pro-business" Doughty is unequivocally the preferred candidate among Baker Republicans as of noon on Election Day.
Secretary of the Commonwealth
Finally, the seat for secretary of the commonwealth is up for grabs, with seven-term incumbent Bill Galvin, who has deep roots in Boston" and Tanisha Sullivan, a seasoned attorney with deep roots in Boston and president of the NAACP Boston, will be an exciting race to watch.
While Galvin is currently leading in the polls, Sullivan has garnered much support in recent months due to her progressive stance on issues like government accountability, transparency, and reproductive rights. The two candidates with dramatically opposing views going head to head on timely topics make this a critical race to look out for.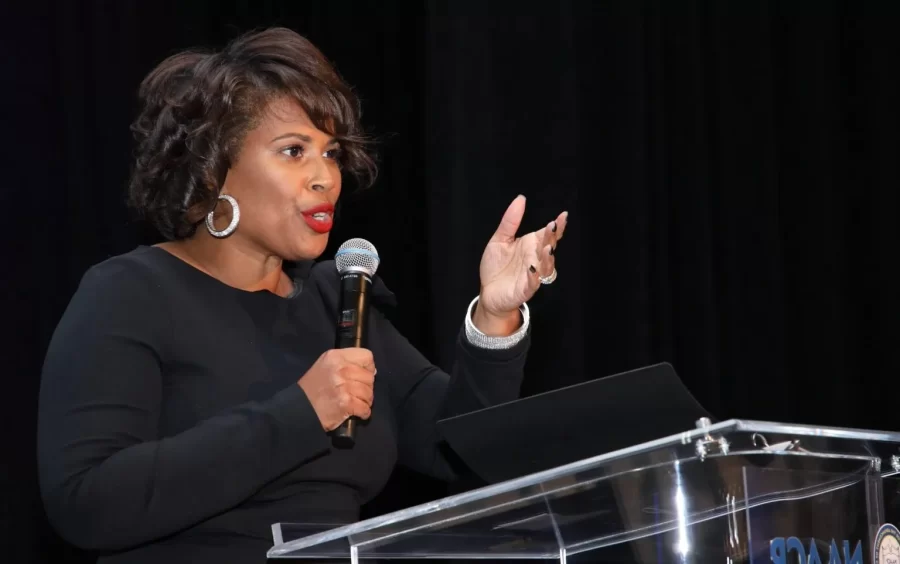 "It may feel like just another primary to many because COVID isn't as serious anymore, but the attacks on reproductive freedom, especially for poor and Black and brown people, present an immediate threat to democracy," says Ignacia Williams, a Roxbury resident volunteering as a poll worker at the Eagle Hill School.
Williams says she has already voted for Sullivan, given her "pro-active" framework in the fight for abortion rights. Sullivan has also repeatedly called Galvin's former anti-abortion viewpoints into question.
The last day to vote by mail was Monday, Aug. 29. The primary ballot needs to be sent in by 8 p.m. on Tuesday, Sept. 6. Voters who are in line at a polling location at 8 p.m. will still be allowed to cast their vote. Find your polling location here.