Governor Race: Libertarian Kevin Reed running for Governor of Massachusetts
"Libertarians have a right to be heard, and not subverted, not circumvented or ostracized. We have a right to articulate our solutions to the problem of this state,"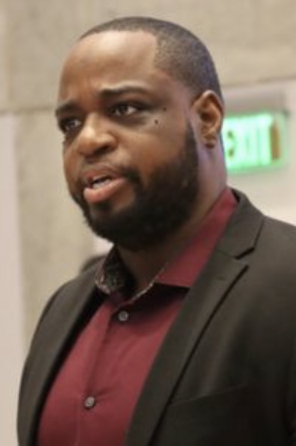 Individual freedoms in the name of liberty—this is the main campaigning point of Kevin Reed, the Libertarian candidate for governor of Massachusetts, as he runs under the slogan, "Because Liberty Can't Wait!"
Reed received a bachelor's degree in Liberal Studies with minors in Anthropology and History from Harvard Extension School in 2011. He has served as an administrative assistant for both the United States Coast Guard from Oct. 2006 to July 2010, during which he was promoted to President of the US Coast Guard Enlisted Association) and the United States Navy Reserve, January 2011 to July 2013.
He was also a staff assistant for the Harvard University Alumni Association, as well as a communications intern for the city of Boston. He is currently a part-time counselor for homeless veterans at the Pine Street Inn and the founder, chairman, and CEO of R.E.E.D. LEGACY Holding Group, a company that helps business owners in economically-struggling neighborhoods procure loans.
As far as past government experiences, Reed worked with the Massachusetts Democratic Party as a political organizer from August 2013 to January 2014. He also ran for state representative of the 14th Suffolk District in 2020 but lost.
Though Reed declined to respond to recent interview requests, he was quoted as saying the following in a press release posted by the Libertarian Association of Massachusetts on March 19.
"We as Libertarians have a right to be heard, and not subverted, not circumvented or ostracized. We have a right to articulate our ideas as solutions to the problem of this state… I am not now, or ever, as a resident of Massachusetts, going to allow this state to be run over… So, if I have to personally get in one of those sprinter vans and drive to each county, town, and city and help bring delegates that represent the idea that the one place there should be freedom is in the party of freedom, then I will!"
In an Oct. 11 interview with Cristina Crawford, Reed's campaign treasurer, Crawford noted that the biggest challenge she and Reed have faced as a team is "getting [this] message out to people." This is likely because Reed is a third-party candidate receiving less exposure than his opponents, demonstrated below by his limited campaign contributions.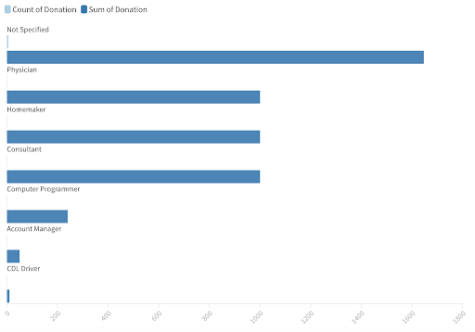 The graph above depicts the occupations of those who have donated to Reed's campaign. Of the $4,947 Reed has raised, $1,000 are from his own pocket, and another $1,000 are from Crawford. That leaves only $2,947 in contributions from outside sources.
Still, Crawford explained that Reed is different from his competition. "He's a working man," she said. "He's a businessman. He's not a politician. He believes in action and not just words, so he doesn't think that—to give an example, that people should be kept in poverty to live in government-subsidized housing." 
Crawford went on to describe Reed's stance on the housing issue. "If you earn more than $35,000, you can't live [in government-subsidized housing] anymore," she said, therefore claiming that "it basically keeps people trapped in poverty."
Crawford emphasized economic liberty as one of the main priorities of both her and Reed as a team. This is reflective of the ideals held by the National Libertarian Party. On a national level, the Libertarian Party is clearly underrepresented. With no representation in the Senate, the House of Representatives, state governorships, territorial governorships, and seats in territorial chambers, the majority of Libertarian representation in government comes from the 308 elected officials currently in office, according to the Libertarian Party's official website.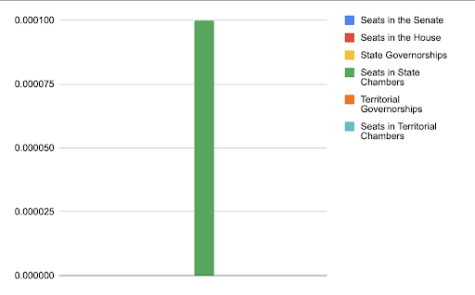 In a Boston Globe article entitled the "2022 Massachusetts voter guide: Governor," the Globe asked all potential candidates to comment on the following questions: How would you describe the job you are running for?; Why are you best suited for this role?; and Please list your top three priorities if you win. Reed was the only candidate who chose not to respond to the Globe's questionnaire. 
Reed is the single candidate on the ballot representing the Libertarian party, and his presence in the media is far more limited than that of his opponents.