AG race: James McMahon III is running for Attorney General of Massachusetts
"The Attorney General's job is to enforce the law, not create or cherry-pick the law."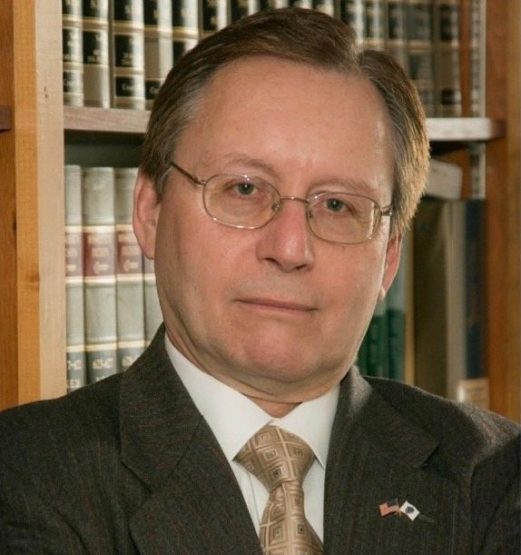 After losing the race last election cycle, attorney James "Jay" McMahon III is running for Massachusetts Attorney General again in the midterms on Nov. 8. 
McMahon, 68, who won the Republican Primary Elections unopposed on Sept. 6, previously ran for attorney general in 2018, losing the race to Susan Lynn Moran. McMahon also made an unsuccessful bid for State Senate in 2020 but was ultimately defeated by current attorney general Maura Healey. 
Despite his losses, McMahon decided to go for the attorney general position once again,  entering the race earlier this year and amassing more than $135,000 in contributions, according to the Office of Campaign and Political Finance. Donors offering their support to his campaign included retirees, management, public safety officials, and people with military affiliations.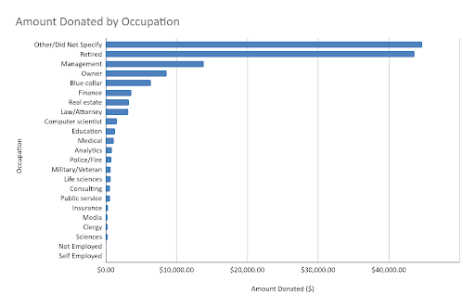 McMahon's key campaign focuses are the opioid crisis, policing, and public safety, areas where he feels ready to take on as attorney general. "I will enforce the laws passionately and evenly. I will certainly deliver mercy where mercy is deserved," McMahon said.
The Scope spoke with McMahon about these issues and his plans to address them if elected as Massachusetts Attorney General. This interview has been edited for length and clarity.
Tell me about yourself and why you decided to run for office.
Well, I'm attorney James McMahon, and I'm married to my wife, Shelley. We've been married for 30 years. And I'm the father of five. I was in the Army National Guard, and I became a lieutenant in the military police. I was also a local policeman. I worked for the Barnstable County Sheriff's Office, both in the Bureau of Criminal Investigation and also in central dispatching. So I have been everywhere where the attorney general practices so and I've got vast experience in all kinds of areas of the law.
Why did I run for office? There are a lot of reasons but let me give you one of the more compelling reasons. First of all, I see all the lawlessness going on in Massachusetts. We've got fentanyl and heroin coming into Massachusetts. I'm not going to start criticizing other government officials, but I am going to say this, whatever they're doing, it doesn't seem to be working, and if it is working, it's only stemming the tide; it's not stopping it.
Why are opiates my concern? Well, because it's affecting citizens of the Commonwealth, but it also affected my oldest son. My son Joe, was in the United States Army. They were on a night mission, and without giving you all the details, he got injured, and they patched him up. They told him that his physical condition did render him unfit for duty. So they discharged him to the VA, and they said, "we know how to take care of this". And they gave him a 30-day supply of Oxycontin. 
The government didn't know that they were turning thousands of veterans into opiate addicts. So they tried to wean them off it, and it just doesn't work. You can't wean an opiate addict off of opiates without having controlled circumstances.
And the bad news came to me in 2008 that he died. So I don't want to see any family, any parent, have to bury their child because of opiates. 
What are some differences between you and your opponent? What is a policy or position of your opponent that you disagree with?
So I've been a trial attorney for 35 years. I've also had managerial experience in high places of huge organizations. But I made a decision at some point I was going to be a lawyer. So that's what I've been doing.
Andrea Campbell, the most that she's ever worked as an attorney was five years. She's had a couple of sharp short-term government stents. She has not been in the courts like me. She doesn't have any trial experience. She hasn't had managerial experience. You might say she was president of the City Council. She was, but nothing good has gotten better in Boston since she has been on the city council.
[Campbell] wants to take qualified immunity away from first responders. Now I'm just the opposite; I want to protect qualified immunity for all first responders, police officers, firefighters, EMTs, nurses, and doctors.
I'm going to support the cops. I'm going to back the police. I'm going to testify before the City Council. I'm going to bring them statistics on things that have gone wrong. Does that mean that I wouldn't prosecute a rogue officer? No. A rogue police officer who commits a crime will be prosecuted just like any criminal. There's no excuse for a rogue police officer violating the law.
What's your view on Massachusetts' response to the influx of immigrants to Martha's Vineyard? Would you have done anything different to solve the situation?
First things first, my heart goes out to them. They're being used as political pawns, and there's no question about it. They were sent here because these governors, in particular, Florida but also Texas, are trying to awaken the blue states to the issues that they're facing every day, by thousands, because they're on the border.
The liberal elitists in these blue states have a tendency to ignore that problem, even though their fellow American citizens have huge problems with people coming over the border. It's not being patrolled. It's not being kept. It's not being sealed.
So they were on Martha's Vineyard, they got them off that island and moved them to joint base Cape Cod. And my response to that was, I'm glad that we found housing for them on a military base. However, there are thousands of homeless veterans sleeping on park benches and in every town center on Cape Cod. We can't find this housing for them and their veterans. They worked in the military, they served this country, and most of them with extreme valor, but they're sleeping on park benches. Yet, we've got room for 50 people who crossed the border illegally into this country.
I want to take care of those 50 people, and I want them to be processed properly. But by the way, our state of Massachusetts and the federal government, if you've got room for them, better make room for veterans.
What's your stance on abortion in Massachusetts and the Dobbs decision as an attorney?
Let me just say, first of all, let's address the Dobbs decision. Was it decided rightly? Absolutely. The decision that was decided wrong was Roe v. Wade. The Federal Constitution sets the rights that are enunciated within the Constitution. Specific areas that are not given to the federal government, by default, go to the states. It's a states' rights issue. Legal scholars said that [about Roe] at the time, not for political reasons, but for constitutional reasons.
The net effect of Dobbs on Massachusetts is zero. A woman's right to choose is enshrined in the Massachusetts State Constitution. No one's going to interfere with that. The Attorney General's job is to enforce the law, not create the law and not cherry-pick the law.
The state of the law is that right now; women have a right to choose in Massachusetts. I don't see any foreseeable changes in that.
Why should people vote for you? Any closing thoughts?
I want to be able to do something right for the citizens of the Commonwealth of Massachusetts. I can. I've got the ability to do it. I certainly have the skills to do it. I've got the experience to do it. And if you vote for me, you're not going to see your public safety imperiled. I'm going to protect the neighborhoods by putting more police in troubled neighborhoods.
I will deliver mercy where mercy is deserved. For instance, if low-level drug dealers are willing to go through a program that I hope to have established, we would forgo prosecution because I would rather see somebody giving their life back than be trapped in opioids and the opioid epidemic. But you can't force people into rehabilitation in Massachusetts; you can only offer it to them. If they're convicted, it could be a part of their probation. Now, if they wipe out a family, there's no hope for them. If they're trafficking, they will be prosecuted to the fullest extent of the law.
So those are the things I'd like to do because, primarily, I want to help people. If anyone has read this interview and if they believe the facts as I have set them forth, I'm assuming they would vote for me because they could see that I intend to serve the people of the Commonwealth of Massachusetts.