City council race: Sarah Iwany running for District 9
Sarah Iwany, member of the Allston Civic Association and tenants' rights activist, is running to represent District 9 in the City Council.
Iwany is running against Liz Breadon, the incumbent candidate; Michael Bianchi; and Eric Porter, a recent candidate who joined the race for District 9 on August 2. Iwany will not be appearing on the ballot in September but will be running as a write-in candidate.
Iwany, 27, has been living in the Allston-Brighton area since 2015. She has been living in Boston at large since 2012 to attend her alma mater, Boston University, which she graduated with a Bachelor's in Biology.
Since moving to Allston, she has become increasingly involved in local politics, particularly with the Allston Civic Association, of which she has been a member for two years. The ACA is a civic action group that aims to give Allston-Brighton residents a place to voice concerns and ideas regarding their neighborhood and community.
Iwany's campaign is centered around her perspective as a resident of Allston-Brighton.
"I represent a lot of people in the neighborhood who are young and renting full-time, dreaming about someday owning a home," Iwany said. "But the reality in the city is that that's an untenable goal for most of us as it stands. As City Councilor, I would personally like to be more engaged with the community process."
The Scope spoke with Iwany about what makes her campaign stand out from the other candidates for District 9 and how she plans to achieve her policy goals if elected. The conversation has been edited for length and clarity.
Tell our readers a little bit about yourself and why you decided to run for City Council.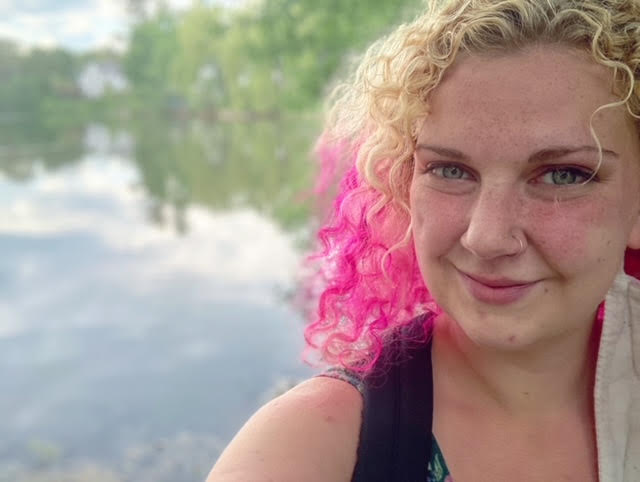 A little bit about myself, I've been living in Allston since 2015, with a 'year abroad,' as I like to call it, in Somerville. I went to BU, got my Bachelor's in Biology. Then in 2015, I moved into Allston and [have] been living here mostly ever since.
I've been getting more involved in local politics as I've lived here. I've been a member of the Allston Civic Association for two years now. That's where I really got involved and started meeting people who are similarly involved. And last year, when they were doing all of the City Council debates, I met all of the candidates [for District 9], and I said, "Well, my top three are Liz [Breadon], Lee [Nave Jr.], and Brandon [Bowser]." I voted for Lee in the primary, but unfortunately, he was not on the actual ballot. It was Craig Cashman and Liz Breadon.
So, I voted for [Liz Breadon]. And I've been disappointed in that vote ever since she voted to increase the police budget, and she really hasn't done a whole lot for the neighborhood, as far as I'm concerned. So, I decided to run when I didn't think that anyone else was running against her. I thought in the worst case, she has a challenger from the left. She'd actually have to campaign instead of just sailing in, not having any challengers.
I, unfortunately, didn't make the ballot. I collected 170 signatures, and I needed 164, but only 136 were verifiable by the Elections Department. So that's how I became a write-in candidate.
What do you think makes your campaign stand out from those of the other candidates running for District 9?
Well, the other ones are on the ballot.
I honestly don't know a whole lot about Eric Porter and Mike Bianchi just because they haven't said a whole lot about themselves. But I think I stand out because I represent a lot of people in the neighborhood who are young and renting full-time, dreaming about someday owning a home. But the reality in the city is that that's an untenable goal for most of us as it stands.
I have also been involved with the Allston Civic Association, and I've never seen Michael Bianchi or Eric Porter at a civic meeting. Liz [Breadon] shows up in person very rarely, if ever. She usually sends a staffer, whereas At-Large City Councilors Michelle Wu, Julia Mejia, and Annissa Essaibi George have all made personal appearances at those meetings in the past year or two years since Liz Breadon has been in office, which is a little disappointing to me.
As City Councilor, I would personally like to be more engaged with the community process. I've helped organize tenants to take on negligent landlords and arranged a protest at the District 14 police station in the summer of 2020 when the Black Lives Matter movement was gaining momentum. I also represent single females, whereas most current Councilors are married with children.
What are some of the key policy issues and goals of your campaign?
So definitely, I would like to see an increase in affordable housing. Currently, 70% of Area Median Income [about $36,000 as of 2010, source: boston.gov] is the standard, and that's more than I or any of my friends make. So, realistically, the affordable housing units are more expensive than splitting a one-bedroom with a roommate or sharing a house with several roommates. So, I would definitely push for more units at a lower percentage of AMI to make housing truly affordable for this neighborhood.
I would also push developers to not do the bare minimum of adding 13% more units to push that up to at least 20%. Similarly, cracking down on negligent landlords, particularly Alpha Management [Corporation]. They're horrible to the point that there's been articles in the Boston Globe about it. And they recently tried to put in an application to build a new development.
For me, I have 14 Gardner Street, and I rallied a bunch of disgruntled Alpha Corp. tenants. They rescinded their project application between them and all the other voices at the Allston Civic Association, which rarely happens, so I was pleased with that. So, definitely, tenant protection is one of my key policy goals.
Also, as an artist, I want to be able to push for projects to include local artists and actually credit them instead of using artists from random places in the US. There are many talented artists in the Allston-Brighton community, and we deserve to have some priority in our own neighborhood.
I also have a focus on education. I know Boston public schools are just kind of generally a mess. And the plan with the Jackson Mann School is that there is no plan. Basically, they're just going to close it and rebuild it. And the current students are very confused as to what's going on. So there's definitely a need to increase transparency there and communication with families.
If you were elected, how do you plan to achieve some of your goals?
With the access to public records that I would have, I could say, 'Alright, look, your management company has X number of violations. Why should you get a project approved until you've fixed them and proven that you can be a responsible landlord and keep your unit safe and sanitary?' I currently do that, but I have less access to information, and my voice doesn't quite weigh as heavily as it would if I were a City Councilor. So having that authority to really pressure negligent landlords to step up their games would be amazing.
Is there anything else that you wanted to say to our readers that I didn't ask you?
I actually do want to address the Boston Police Department. There is a whole lot of police on the force with years of complaints against them who make over $100,000 a year, and that's just ridiculous. Some of the top offenders make $300,000 a year. And there's not a single Boston public school teacher who cracks a million. We could fund so much by getting rid of John Danilecki and all of the other repeat offenders who've had multiple Boston Globe articles written about how corrupt they are. So I don't understand why the current City Council hasn't actually made any moves on that.
Generally, I want to help the community be its best.