City council race: Marisa Luse running for District 7
Marisa Luse, a civic leader and community engagement consultant, is running to represent District 7 in the City Council.
Luse is running against Angelina Camacho, Santiago "Leon" Rivera, Brandy Brooks, Tania Fernandes Anderson, Lorraine Payne Wheeler and Joao DePina. The incumbent Councilor Kim Janey, who was also council president, is running for mayor of Boston while currently serving as the acting mayor after former Mayor Marty Walsh was selected to be a part of President Biden's cabinet as the Labor secretary earlier this year.
Born and raised in Roxbury, Luse credits scholarship and co-op opportunities provided to her by her alma mater, Northeastern University, as a launch point to get more involved in her community while finding ways to build up engagement and civic action across neighborhoods.
Luse has worked in the nonprofit sector, in higher education and with women in reentry programs. Her work with formerly incarcerated women led her to create a job readiness curriculum. She partnered with Northeastern's Human Resources department to create a 'Work Development Day' and bring women in to have their resumes reviewed and receive interviewing tips.
Her campaign platform is intended to reimagine a peaceful living environment, according to Luse.
"In terms of when I'm talking about community voice and collective action… that is really centered around peace and refuge," Luse said. "I'm looking forward to doing is reimagining District 7 as the place for peace and refuge for all of its residents. And getting back to this village mentality that I think that we've lost."
The Scope spoke with Luse about the top issues identified by her campaign team and her plans to address them if elected as a city councilor. Parts of this interview have been edited for length and clarity.
Can you tell our readers a little more about yourself and ultimately why you decided to run for City Council?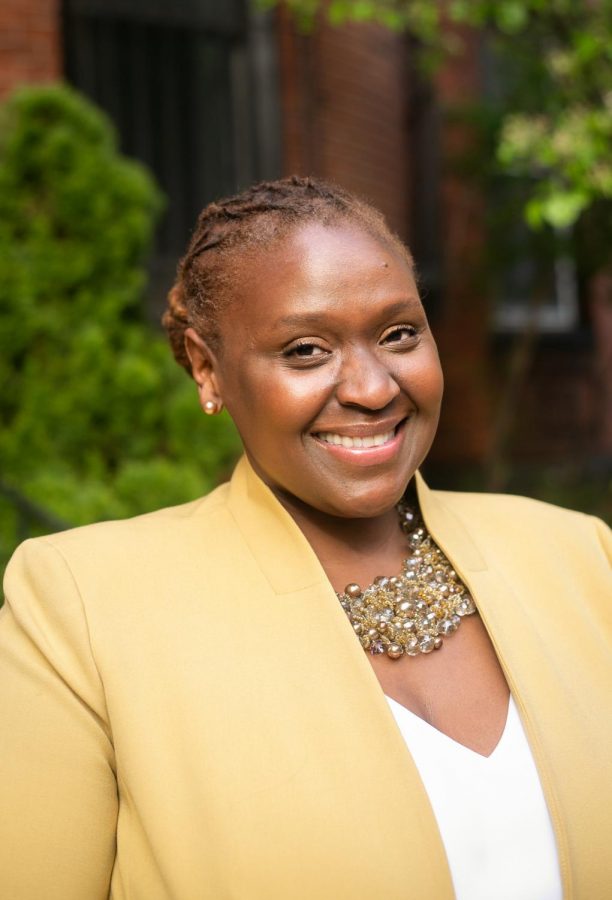 So, a little bit about myself, I like to say that I'm born, raised, educated and empowered in this District. You know I'm a lower Roxbury native. Grew up in Roxbury all my life. But my formative years were in Lower Roxbury and the South End, so I feel a deep connection to those two communities. One, I feel like I grew up in a multicultural village where I felt supported, where I was mentored and I was encouraged to be whoever I wanted to be. There were no limits, and that not only came from members of my household, but it came from my neighbors. These were folks that were from all over the world. I grew up with people from Africa, people from Honduras and Puerto Rico and Trinidad. Those formative years shaped my connection to the community and my commitment to it. It's something that I continue to believe in; it helped to also shape my values and those values in terms of how I show up in my community, whether professionally, socially or civically. I've definitely seen a shift over the years in terms of this village mentality. And so, I'm always trying to seek that out and always trying to build that because I think that that is important.
Northeastern University was one of the reasons why I really became even more deeply connected to community service and service-learning. At Northeastern University, I participated in a service-learning pilot program because I couldn't find law firm co-op. These positions were very competitive at the time. It changed my life and perspective on community service…about not just doing service but why I'm doing it, but how I'm doing it and who it's impacting.
From there, I just fell in love with mission-driven organizations. My first co-op was working with City Mission Society, one of the oldest nonprofit social services organizations in Massachusetts, and possibly the country. This organization really did a lot of work, not only in my community but many other communities throughout Boston. I was working with women who are transitioning from prison. I was working with an incredible supervisor who just really empowered me and said, 'Hey, I want you to lead this group of women.' I was surprised because I [didn't know if I had] anything in common with them, but of course, I learned and continue to reflect on in my work that it's important to build relationships with people and learn about their stories. They learn about yours, and you can see that you have more things in common through that first step.
I was like, I love this work. This is the kind of work that I want to do. I want to be working directly with people in my community and helping to empower them to be the best that they want to be, wherever that may be. My next co-op was with Part of the Solution, a voter registration, voter education campaign. This organization was focused on registering constituents to vote, getting them to the polls, and educating them on ballot questions in Roxbury, Dorchester and Mattapan. Back then, this was a new phenomenon. This was not something that was happening at the time. As a Roxbury girl growing up in the city, I did not venture too far outside my bubble. So, door-knocking and organizing voter drives in other parts of the city felt like a field trip, but the reason why residents were not engaged or participating were the same.
The same issues that I hear now about why people are not registering to vote or not wanting to that are registered but not willing to participate in the voting process because they just don't trust it. That really made me want to ask more questions about that and do more work.
What can we do to inspire people, encourage people and demonstrate the importance of the urgency of them participating in the voting process? I became really committed to finding answers to that question. We're really committed to civic engagement and civic participation. We see other communities that are thriving because they have more participation more engagement in their communities. And so, even with that, that's not enough, right. But there's also the other flip side of this is where people's vote is intentionally being suppressed in other parts of the country. So, it's this double-edged sword that we have to kind of work with, and that makes the pitch very hard.
Working with Part of the Solution really got me more into the community and more connected with people and wanting to be connected with people making change in their community and what that looks like. From that, I started to really work in different areas, from community health to civic leadership. I was a former youth worker, and I did a lot of youth leadership work, mostly around civic engagement with young people in youth philanthropy and then helping to give young people the tools to empower them to be leaders. I started working with an organization called Social Capital, Inc. I became the co-founding director of SCI Dorchester, where I help increase civic engagement and social capital and civic engagement in the Dorchester community. In that role is where I shifted from here, you know, and really trying to build relationships with the community and connecting them with information to get them civically engaged. Working with SCI Dorchester, I realized that people also just didn't have the information. They didn't know who to connect with within their community or how to connect unless they were plugged into a network or familiar with how to navigate community resources. 
So, I then embarked on a Connecting the Dot campaign which created a portal called mydorchester.org, which continues to exist today. It has, over the years, gone through different iterations but essentially is the same format. I got to go to Silicon Valley to learn …this was not my background whatsoever… but to learn this open-source software and create this portal so that Dorchester residents could share information, connect with neighbors, get involved in the community and promote them, and such. The other tool that I also created was the Dorchester Neighborhood Guide. This was like a printed guide that had all civic associations meeting times, and it also had information about community-based organizations that were providing different services in different areas. Those things, to me, were essential tools so that people have information to engage and connect.
I see myself as a community bridger, as a community connector and relationship builder. I feel like those are the three essential components to really helping to increase civic engagement and participation, which is why I'm running.
There are approximately 42,000 or so people who live in this District, and our voter turnout is low. In a mayoral [election], we may get probably about under 5,000 or so that vote. I feel that it's very important for us to…we have to look at that and think about that not only from the sense of how we increase it but also why that is happening and strategies for improving? Because that means there is some disconnection happening in our community, regardless of we're just talking about participation. Is it about information? Is it about access? How do we really create an equitable city if people are not civically engaged, civically informed and civically active?
As the District 7 Boston City Councilor, I really want to really look at that and think about that more critically. I also am running because I want to ensure that the next generation doesn't inherit the same generational issues that I inherited from my parents and my parents have inherited from my grandparents. I really want to represent the constituents in this District, their voices, creating space for their voices so that we have collective power.
What would you say are the most important policies on your platform?
One is constituent services and civic engagement, as I said. I really believe that we need to address this huge gap in our District and find ways to increase the number of people civically participating and engaged in what happens in our community.
I want to make sure that we're bringing civic education into City Hall and that we're bringing it into our neighborhoods. I want to make sure that we increase civic information hubs in our neighborhoods for all to access so that they know what's happening in their communities [and] how to get involved. I think it's important that we improve the coordination of information sharing and language use and accessibility. 
Another platform area is that I believe that constituents are a part of designing and developing their neighborhoods. I really want there to be more transparency around what's happening around development. I want to slow development down because the community really should be setting the agenda around development. If there were a plan, developers would know exactly what residents want, so they're shaping their development projects around those needs. The developers' proposals should reflect the needs of the community. And so, that doesn't mean that takes away creative design, but right now, we're getting development projects that don't fit the needs of the community and fit who lives in the community.
I want there to be more of a community voice in that process, from what kinds of community benefits we would like to have, and that we need, like sustainable community benefits, to what we always hear is that we need more housing for families. Right now, a lot of the housing that's being proposed is one-bedrooms or studios…that doesn't reflect our community. I think that it is important for us to really be for residents to have a voice in building and in reimagining their communities and that these communities are a place of peace and refuge.
I really want to work to improve the community engagement process so that the community is involved in helping to advocate on issues impacting their lives and ensuring that they have opportunities to protect and preserve their parks and green spaces.
Quite a few people are running for District 7. How would you say that your campaign is different from the other candidates that are running?
Many of us are running on the same issues because these issues are real and prevalent in our community. Again, my approach is around the process in which we are addressing these issues and the importance of community voice really being present—not being this afterthought. Not being something that they're responding to, but that they're helping to shape. So, for me, because that is really what all of my work has been over these over these 25 years of working in the nonprofit sector is really centered around ensuring that the community's voice is helping to shape how we respond to issues and needs in our community. I believe what sets me apart is what I've been doing in my work, and that's what I want to continue to do and that's what I see is necessary.
Some residents have opportunities to have their voices at the table, but often it's in response to funding that's already been determined and in terms of how it will be allocated and where. Sometimes it's already in response to a policy that has already been set. I want to ensure that residents are at the table, helping to set…set how we respond, how we fund, how we engage so that we can improve our processes, whether it's at City Hall or even in the community around community engagement. So that we can do it better. So we're not feeling like…it's just a revolving door; we're talking about the same issue, and coming in the door [that] just keeps revolving around that issue as opposed to someone actually walking through and moving forward.
What do you like about District 7, and what do you think can be changed?
I like a lot of things about District 7. District 7 is in the center and heartbeat of the city. We have world-class restaurants, entertainment establishments, higher learning institutions, historical landmarks; you name it, it's in this District. I think that that's what makes this District extremely unique. All of that is right here in this District, and it is one of the most diverse districts. There are people from all over the world that live in this District. There are so many empowering stories in so many empowering assets. So that's what I love. I love the vibrancy of this District. And I love the fact that I have actually touched every single corner of this District. All my life. First of all, being born, literally, in this District, right, and to be educated in this District; you know, literally just enjoying all the beautiful open in green spaces of this District. So, I think that it's just one of the most unique spaces in the city of Boston.



Is there anything you want to say to our readers that I haven't asked you about today?
I am ready to serve, willing to collaborate and reach across the city to get the job done. I am looking forward to re-imagining District 7 as a place for peace and refuge for all of its residents. To learn more about me or to join the Real. Resilient. Ready. Movement, visit our campaign website at marisaforboston.com
Editor's note: After publishing, the Luse campaign contacted the Scope and asked for parts of the interview to be further edited for clarity or completely removed with suggested edits from the Luse campaign updated on Wednesday, August 4, 2021.