City council race: Carla B. Monteiro running for at-large seat
Carla B. Monteiro, a social worker and community advocate, is running for a Boston City Council At-Large seat.
Monteiro is running against at least 15 other candidates, including incumbents Michael Flaherty and Julia Mejia. Councilors At-Large Michelle Wu and Annissa Essaibi-George are running for Boston mayor.
The 38-year-old Dorchester native and first-generation Cape Verdean American works as a social worker in addictions at Brigham and Women's Hospital and in the emergency psychiatric department at Boston Children's Hospital. Monteiro has been involved with many community initiatives and was awarded one of Boston's most impactful Black women in philanthropy last year by Get Konnected!, a local business networking organization. 
Monteiro wants to use her experience navigating the systems that assist low-income Bostonians as a young single mother to improve the current system. 
"I think my story is similar to many Bostonians, one of struggle, but one of rising above it," said Monteiro, "I've navigated the welfare system and have been on the brink of homelessness. I'm running to bridge those gaps…a lot of the same gaps in services that I experienced all those years ago."
The Scope spoke with Monteiro about her campaign's top issues and plans to address them if elected City Councilor At-Large. This interview has been edited for length and clarity.
What has your experience been like living and working in Boston?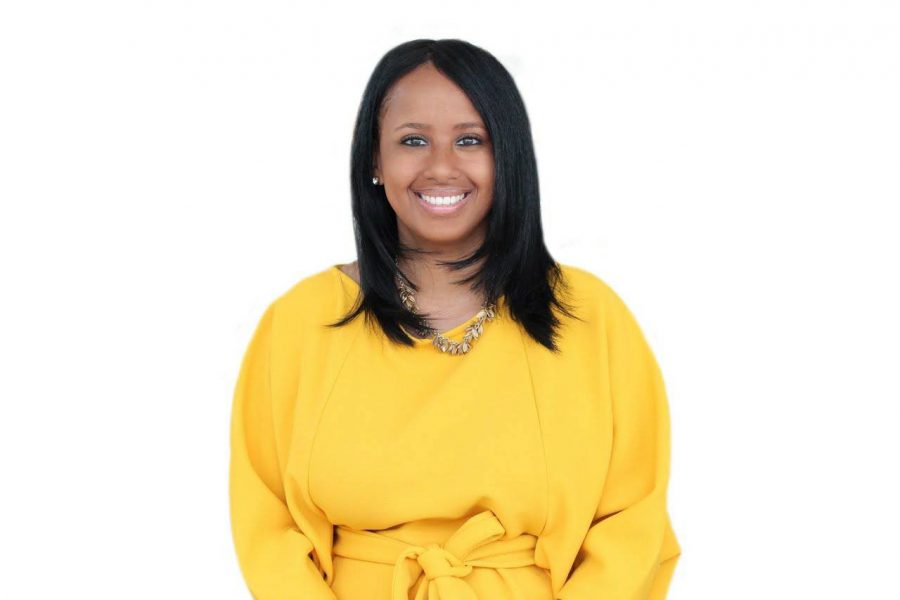 My story is so similar to so many people in the city of Boston. My family was evicted when I was four years old. I went to underserved schools — Boston public school system and had lost a lot of friends to gun violence and the prison system growing up. My family's from Cape Verde, and so there's a language barrier. I'm the oldest, so I have always been responsible for everyone. I had to read all the mail. I had to translate. I had to go to doctor's appointments. Whether I translated everything properly, I don't know. But I did learn a lot over those years.
I became a mom at the age of 19 and [was] dependent on welfare to survive and experienced food insecurities. [I] was also on the brink of homelessness and was able to use some city programs like Dress for success, clothing, job interviews, and using Jewish vocational services for job training. There were winters that I didn't even have money to buy a coat. I had to purchase the things that my son needed. I worked in sales at Verizon, and I worked 60, 70, 80 hours a week…and saved up my money for the home buyers program at 23 to educate myself on how to purchase a home. Then at the age of 27, I was able to purchase a triple-decker right here in Dorchester and moved my mom into the second floor. Now, at the age of 38, I own three parcels of land.
What motivated you to run for City Council At-Large, and how are you different from the other candidates for the same seat?
There's a lot of trauma in this city, but I think we can heal. We're expecting people to be sober and work on sobriety when they're experiencing homelessness. Or [some of my] clients can't get their children back because they don't have housing and can't get housing without the children. During the pandemic, I allocated thousands of PPE kits that I delivered all across Boston because I think that there were people who are being marginalized and vulnerable. People were really at risk during this pandemic and couldn't afford not to go to work; they're a paycheck away from losing everything. We need to figure out how to change these things so that people can have access to services and resources. Why is it that our constituents don't know the services that are out there to support them? In this healing and recovery time, I think it's important to have a social worker in office who understands the impacts of mental illness and trauma.
What are the key issues of your platform? 
My top three priorities are education, mental health and substance use. Housing is also one of my most important policies. People shouldn't be pushed out of the very neighborhood that they grew up in because they can't afford to live here. My goal is to support people; whether their dream is to purchase a home or continue renting, we need to make sure that it is affordable for the people living here. 
What do you love about the city of Boston, and what do you want to see changed?
I love living in Boston because I love the sense of community. We do support each other when we're in need. There's also a lot of trauma in the city of Boston, a lot of people who are living in poverty. It's so hard for many of us to get ahead.
The way that the services are set up, it keeps you in this bubble. And so it's hard for you to get out of it because if you do overtime because you need additional groceries, then your daycare fees are going to go up, your food stamps are going to decrease. And if you have Section 8 or any type of housing voucher, then your rent goes up as well. We need to make sure that we're giving people enough time to actually catch up.
When do we have time to go back to school or do things to advance our lives and careers if we don't have services in place, or if these services are limited or hinder us in certain ways because of how they're structured? 
How has your background prepared you for this job, and what else makes you uniquely qualified?
I'm very passionate about the city of Boston and its residents because I know what it's like to not have a winter coat or not to be able to purchase food, or not know what you're going to be able to pay your rent or where you're going to live. Those are true stories. These are things that people think of every single day and the stressors that families go through every single day. And because I've been through it, I know those gaps. As a social worker, I'm trained to work with individuals, families, communities and policy levels. So I have the professional background. Also, a large part of this job is constituent services. I didn't just start volunteering because I'm running for office and I want to take photos. People always say, "How do you find time to volunteer?" I make time. I have always been invested in this community because I know the struggle.
What are your plans for policies to address these issues, and how do you plan to achieve your goals?
Advocating and making sure that we have wraparound services that meet individuals' holistic needs and make sure that the available services are using the harm-reduction approach, making sure that things are not punitive for people who are experiencing homelessness or people relapsing.
I support the safe consumption sites, ensuring that people are safe, not losing their lives out in the streets alone. Continuing to make sure that we have a crisis support team through the city of Boston. That will also alleviate some of the emergency room visits and make sure that we have licensed professionals to care for people. 
Some of my plans include making sure that renters have renters' rights protections. I think it's important to make sure that we are looking at the area median income, understanding that it doesn't reflect some of these neighborhoods. We need to really redefine what affordable means in the city of Boston to make sure that it is inclusive of all residents across the city. People shouldn't be pushed out of the very neighborhood that they grew up in because they can't afford to live here. My goal is to support people; whether their dream is to purchase a home or continue renting, we need to make sure that it is affordable for the people living here. 
By increasing multilingual community outreach and education about the existing programs for homeownership and resources for tenant rights and other services, we can make sure that everyone has access in their language and have community liaisons who can go and talk to people.
Is there anything I didn't ask you about that you'd like to mention?
I support a green new deal for Boston. I think it's the only responsible way to address the extinction-level crisis of climate change. Also supporting the free MBTA and expanding public transportation services. I think about our neighborhood, in communities of color where there are not many trees planted. We need to make sure that we are taking a look at these areas and ensuring that we are investing in our urban canopy, especially in communities with heat deserts, and ensuring that we have more efficient and green buildings within the Boston public schools well. 
TRANSLATION