What Question 4, the right to a driver's license regardless of legal status, means for Boston's undocumented communities
"They won't have to worry about, 'If I get pulled over what's going to happen to my kids if they arrest me or turn me over to ICE?'"
This May, Massachusetts passed the Work and Family Mobility Act, which would allow undocumented immigrants to obtain driver's licenses. This November, however, that same law which has been supported by Massachusetts democrats like Attorney General Maura Healey and Rep. Ayanna Presley, is threatened by a ballot initiative, Question 4, which aims to repeal it.
The law at the center of Question 4 would allow Massachusetts residents regardless of legal status, to obtain a standard driver's license starting July 1, 2023, striking a section of state law that renders undocumented immigrants ineligible to get licensed.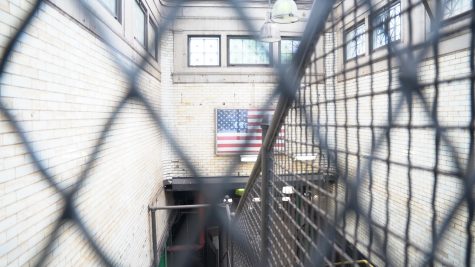 Sarang Sekhavat is the political director of the Massachusetts Immigrant and Refugee Advocacy (MIRA) Coalition, which is a part of the Driving Families Forward Coalition advocating to keep the original law in place. Sekhavat says opponents worry that if undocumented immigrants are able to acquire driver's licenses, it would lead to them being able to vote. However, Sekhavat says, there are benefits to undocumented immigrants getting driver's licenses, such as lower insurance rates and rates of hit-and-run accidents. 

Undocumented immigrants looking to get their driver's licenses would need documentation similar to what's required for a green card, such as passports, birth certificates, or any kind of government-issued identification. 
"This just takes one of those stressors off of people's daily lives," Sekhavat says. "They don't have to worry about, 'If I get pulled over, what's going to happen to me? What's going to happen to my kids if they arrest me and turn me over to ICE?' Things like that that are really hugely impactful on people's day-to-day lives."
Read more about Question 4 here.