Mayoral race: Q&A with Annissa Essaibi George
"What I think I bring to the table is my diversity of experience from growing up in the city, going to school here, raising my kids here in our schools, building a business here, educating here, being a classroom teacher for 13 years."
Boston City Councilor At-Large Annissa Essaibi George declared her candidacy for mayor at the end of January, shortly after President Biden nominated Mayor Marty Walsh as labor secretary.
The daughter of Tunisian and Polish immigrants, Essaibi George grew up in Dorchester. She has served on the city council since November, 2015. Asked what she loves about the city, she praised its diversity.
"I can find lots of people like me, and whether they have the same ethnicity and have the same background or a different background, we all come with very, unique if similar stories and experiences," she said. "Unfortunately, Boston is a very expensive city to live in and has become expensive to do business in. And that's unfortunate, because so many families find it difficult to stay or to lay down roots here in the city, because it's expensive."
Prior to her life in politics, Essaibi George worked as a teacher at East Boston High School. She is also the owner of Stitch House in Dorchester, a store that sells yarn and fabrics.
Essaibi George's priorities in city council have revolved around education, homelessness, and mental health.
She lives in Dorchester with her husband, Doug George, a real estate developer and her four teenage children.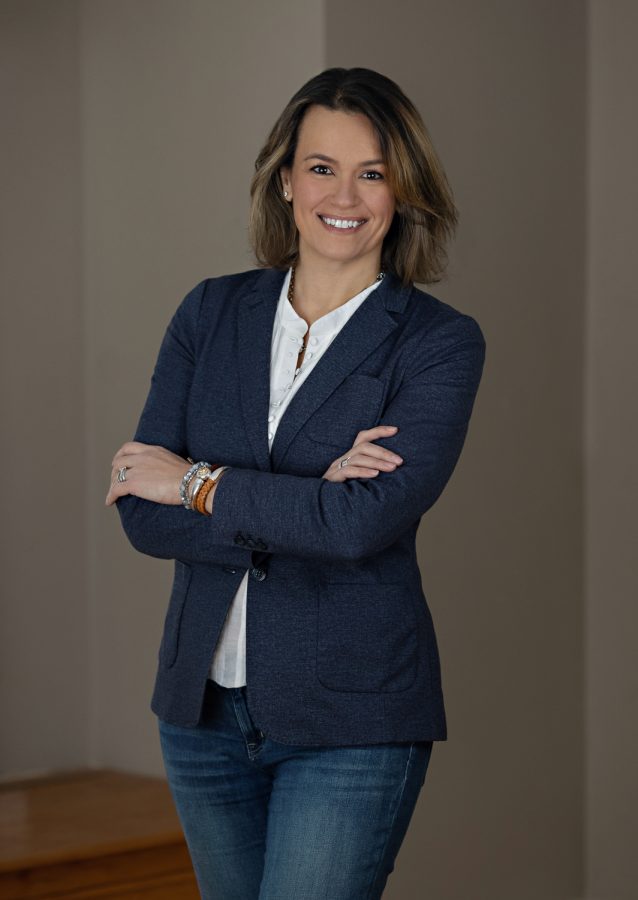 Essaibi George joined what many consider a historic mayoral race after two of her fellow councilors Michelle Wu and Andrea Campbell announced their run. Earlier this month, the Dorchester Reporter reported that Dana Depelteau, a hotel manager from Dorchester said he is also running for mayor. 
"As a lifelong Bostonian, I am just excited to be able to lead the city and being able to be mayor of the city that I grew up in," Essaibi George said. If elected, she would be the first woman and person of color to be Boston Mayor.  
Essaibi George talked to the Scope about her campaign and what she hopes to achieve as mayor. The following conversation has been edited for length and clarity. Spanish, Mandarin and Vietnamese translations are available.
What made you decide to run for mayor?
As a city councilor, I've been able to achieve a number of priorities of mine for sure that if I were mayor I could advance certainly quicker. 
As a lifelong Bostonian, I am just excited to be able to lead the city and being able to be mayor of the city that I grew up in. [It] is a pretty special opportunity, but for me, it's about the work. It's about my demonstrated leadership on the council. And it's also about my experiences. 
I'm a small business owner, as well as a former high school teacher in Boston. We think about the economy and we think about the role of education. Those are two really big things, especially thinking about COVID and the impacts of the pandemic on our city, for me to bring those things to the table. It's an incredible opportunity to lead the city with that expertise.
What are some of the issues and policies that have been close to your heart and that you would like to continue to work on?
Outside of the school stuff, which has been a big part of my work, I've been focused on both homelessness and the impacts of mental health and substance use disorders on our residents, on our families and on our neighborhoods. That will continue to be a part of my work and a focus of my work as mayor.
How long have you been thinking about running for mayor? I know Mayor Walsh just announced he would not be running for reelection going because he's going to Washington, D.C., to serve as President Biden's labor secretary. Did that have anything to do with your decision to run?
It certainly did. The mayor and I have known each other for a really long time. With the notice of his departure, it created an opportunity for me to run.
Thinking back to the past year, how would you evaluate how the city of Boston has responded to the pandemic so far? And would you have done anything differently looking back?
The mayor has been a tremendous leader during this time. The pandemic has dealt a number of blows that we could not have prepared for. I think we've certainly learned a lot of lessons because of this pandemic. We've taken good notes during this time. In the future, we know that this is going to become a more common experience, where we have pandemics and sickness and crisis to this degree. I think through this effort and through this very challenging time, we have created a series of ways to respond that will help us in future challenges. We've learned a lot over the life of this pandemic.
Early on, we had to shut down the city, we had to close our schools, we had to close our businesses. We had to close our universities because there was so much uncertainty around the spread of the pandemic. Now, we've learned a lot about this disease. We've learned a lot about the science behind the spread of this disease. So because of that, I think we're able now, in this leg of the pandemic, to be able to make more thoughtful decisions. 
The mayor has been a great leader during very difficult times, during a lot of uncertainty. Over the course of the pandemic, there has been no right answer. It's all just been degrees of what's best at this moment.
As a former teacher, how do you feel about how the pandemic has been dealt with at the school level? What are the ups and downs of that experience for this past year?
The ups and downs are both personal and professional. I've got four boys that are at home, doing school from home. They're Boston Public School students. We have learned that many of our private and parochial [relating to a church parish] school systems in the city have been able to return to school. That's really fortunate for those students and unfortunate for our students because we are going to see a widening of the achievement gap because of that. And our kids in the Boston Public Schools are missing out on so much. 
We've also seen, and we know it's nothing new, that we realized that our schools and the state of the infrastructure in our schools is under par. Our schools are not where they need to be. Mayor Walsh over the last couple of years has made some big investments in improving the quality of our schools, the amount of resources and money and investment that it would take to make sure that our schools were where they needed to be so that we could safely and comfortably and happily reopen, it's not the case. 
So we certainly had to put in place lots of accommodations and modifications to the way that we do business, the way that we teach, the way that we educate, the way that we operate our schools. Because we haven't been able to do it across the board, our kids have lost and our kids have lost significantly.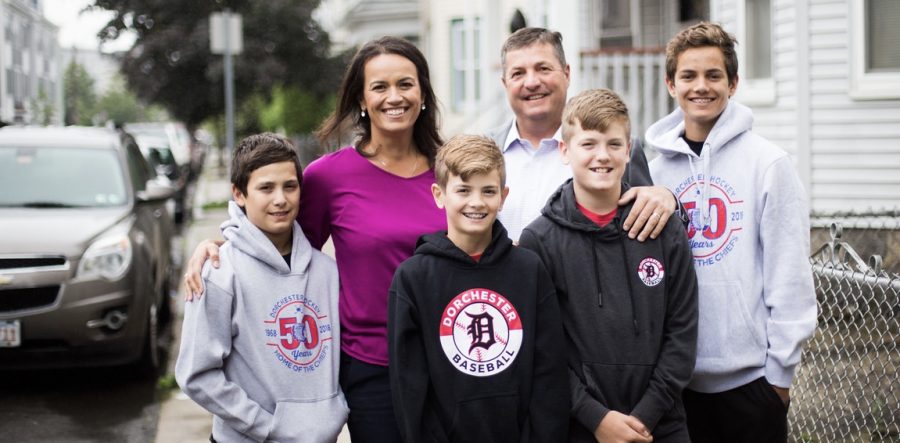 As the owner of Stitch House, can you talk about what it's been like being a small business owner during the pandemic and what you have seen other small business owners contend with during this time?
Being a small business owner during this time has been devastating. There's been real challenges around being in business, engaging with customers and for my employees who have not been able to fully return to work, it has also been difficult and devastating to them and to the community that we serve. We miss the community that we've created through the Stitch House. 
I am very fortunate to own my building that my business is in, so I don't have to negotiate with a landlord that has to pay a mortgage to a bank. We're able to work on that sort of in-house. So many businesses have not been able to do that. They have had to shutter and lose their livelihood that fed not just their own families as business owners, but the families of their employees. What's happened during this time has been devastating. And the impact that that has on an extended community will be felt for an unfortunately long time.
This past summer, we saw a large reckoning around racial injustice in Boston and the country. What are some of the biggest areas of racial injustice in Boston that you see and how can they be addressed?
Certainly when we talk about racial injustice and systematic racism, it is across all systems. It's in our education system, it's in our healthcare system, it's in our policing system. It is in our transit system. It is across all sectors and all sorts of aspects of society. And every day we need to work to do better and to change that system to fix the parts that are broken, to work on repairing the damage that's been done to too many of our residents across our city and obviously across our nation. 
But we also need to make sure that we're doing it together. So much of the conflict of the work around fixing broken systems of service and of care, too much of that process has been divisive.
We know for sure that the only way we can repair the broken bonds between people and between organizations, between neighborhoods, between an education system, among an education system, is by doing it together, by doing this work together. That's been, I think our greatest challenge, partly because of COVID and the inability for us to be in close proximity to one another, and that added tension, the added chaos that that has provided has really stifled our ability to fix our systems.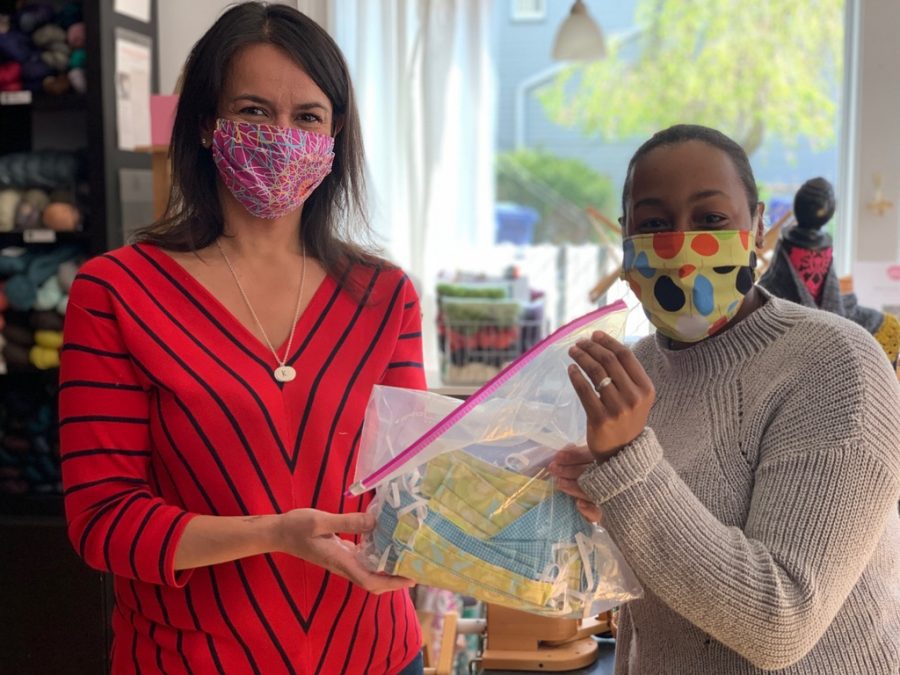 The 2020 election showed that our country is divided. President Biden has talked a lot about unity, and others argue that it's not possible to unify on certain issues that are too big to ignore. How do you think we move forward as a country given these deep political divisions and what place do you think unity has in all of this?
Well, I mean, unity has to be the basis of it, and we can have slightly differing opinions on how we get there, but we all have to accept and all have to believe that structural racism exists. And once we're all at that point, where and how we're fixing it can be points of discussion, but the fact that it exists is not up for debate. And I think that the sooner we get to that point, the quicker we can get to the solutions and the eventual resolutions.
You've spent your whole life here. What do you love about the city and what do you see as areas of growth that need to be addressed?
One of the things that I love about this city is its diversity, both in its people and what it's all about. For me, growing up as an Arab, as a first generation American, I can find lots of people like me and whether they have the same ethnicity and have the same background or a different background, we all come with very, unique if similar stories and experiences. And I love that. And you also have people who've been here for generations and that's pretty cool too. This story is everybody's story. Boston is very much everybody's story. I really love that. Unfortunately, Boston is a very expensive city to live in and has become expensive to do business in. And that's unfortunate, because so many families find it difficult to stay or to lay down roots here in the city, because it's expensive.
When it comes to election time and people are filling out their ballots, why should they choose your name for mayor?
What I think I bring to the table is my diversity of experience from growing up in the city, going to school here, raising my kids here in our schools, building a business here, educating here, being a classroom teacher for 13 years. Those experiences I think are invaluable to the important work that the city has both underway and left undone. And we think about the need to continue to improve our Boston public schools, for example, or I need to make sure that we can have a sustained economy over time, especially during a period of recovery that I hope we can get to soon on the other side of this pandemic. 
I'd also say the demonstrated work I've done on behalf of some of our most vulnerable populations as a member of the Boston City Council. As an at-large city council, I've been present in all of our neighborhoods across the city. I've been engaged in discussions of what's important in each one of those neighborhoods, and I've been responsible and responsive to the needs of our residents, to the needs of our business owners, to the needs of our communities across the city.