Boston celebrates Lunar New Year with annual Chinatown lion dance parade
Boston rang in the Lunar New Year at 10 a.m. on Sunday in the city's Chinatown – the country's third largest after San Francisco and New York City.
In keeping with tradition, the lion dance parade was the celebration's main event. A procession of dancers in elaborate lion costumes, performers, drummers and cymbalists traveled down Kneeland Street, Beach Street, Harrison Avenue and Essex Street, stopping at business storefronts along the way. Owners and restaurateurs left cabbages and oranges on their stoop to "feed" the lions.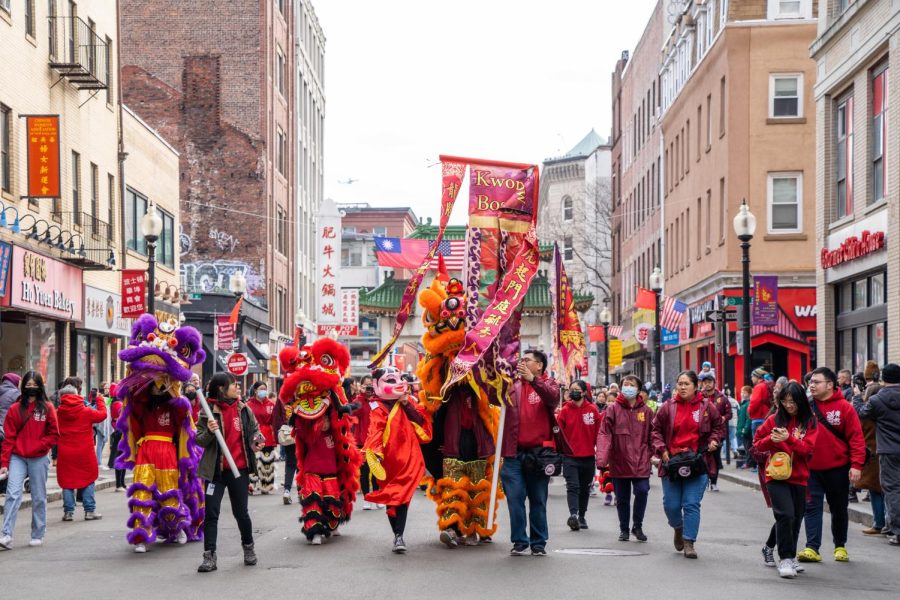 Visitors across cultures and ages enjoyed watching the festivities, as well as dining and shopping in local establishments. So Lim Ting, the owner of Friendship BBQ in Chinatown, attended the parade with his wife and two daughters, who are 3 and 8-years-old. The family has lived in Boston for eight years.
"We come every year to see the parade, support the businesses, and maintain our connection to this culture," Ting said.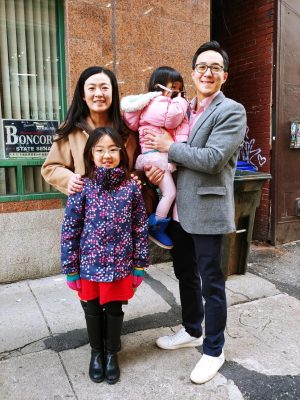 Others took the Lunar New Year as an opportunity to visit Chinatown for the first time. Katie Martin, a pediatric resident at Tufts Medical Center, enjoyed a slice of ube cake from Bao Bao Bakery and said it was her first time in Boston's Chinatown, since moving to the city from Oklahoma. 
Martin was joined by her friend Christine Yuan, who also recently moved here from California. "We didn't know what to expect," Yuan said. "We really just wanted to experience the neighborhood and see what this is all about."
This year is the Year of the Rabbit, or Year of the Cat for Vietnamese New Year. Sophia Chen, the communications and development manager of Pao Arts Center, said this year's zodiac symbolizes resetting, compassion and hope, which is a departure from the boldness and fierceness of last year's Year of the Tiger.
The day was clear and mild – another departure from last year's snowy celebration.
The Pao Arts Center, established in 2017 as Chinatown's arts and cultural center, hosted a variety of activities for children, including lantern-making, calligraphy and a lion dance workshop.
"We work with other organizations in Chinatown to make the celebration as big as possible," Chen said, "so that when folks come to Chinatown they have a reason to stay, to visit businesses and really uplift this neighborhood."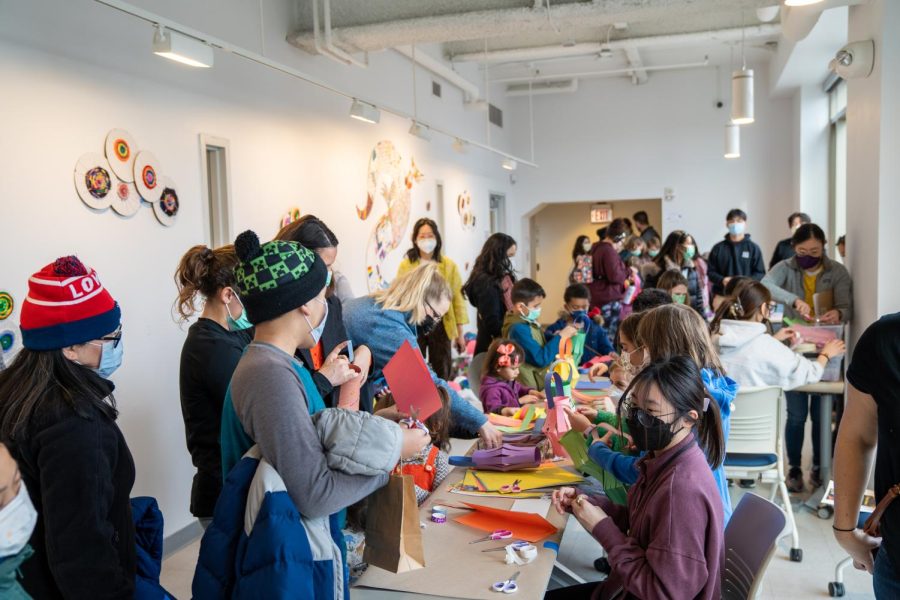 Kristin Otharsson, who brought her daughter, Margot, to the center, felt that this event was the perfect middle ground between cultural education and fun for children to celebrate.
"We live so close, and it's so exciting culturally," said Otharsson, who resides with her family in the South End. "[My daughter] has a class fair coming up, and she's going to tell everyone in class what she did at the event, so that's very exciting. And she loves the dragons."
The Lunar New Year is celebrated not only in China but in countries across East Asia, like Vietnam, South Korea, Singapore, Malaysia, Thailand, Japan, Philippines, and Indonesia.
"What's most important to me about the Lunar New Year is definitely the gathering of people," Chen said, "reminding each other of all the love we have in this community, across different cultures and generations."