Big ideas for young minds: Netia McCray opens STEM pathways for underserved communities
Netia McCray spends at least 60 hours every week working to provide local youths with limited access to STEM–science, technology, engineering, and math–opportunities to make their ideas a reality. 
30-year-old McCray, who now lives in Roxbury, moved to Boston from her home state of Florida in 2008 to study at MIT. Since then, she has used her passion for all things STEM and unique vision for equitable educational access to develop Mbadika, a nonprofit she founded, inspired by what she sees as a lack of opportunities and resources for youths of color to be engaged in STEM education and careers. 
"Just that basic thing that's considered part of the American education experience is not even accessible to most students, and I can testify to that," McCray said. "To most of the kids we teach, they've never been in the science fair. Mbadika's the first time they've ever done anything STEM related past a two hour session."
The name Mbadika (pronounced bah-GEE-ka), as explained in the organization's website, comes from the word "idea" in Kimbundu, a language spoken in Angola, reflecting its goal to give young students resources and hands-on workshops to turn their ideas into reality and foster future innovators and entrepreneurs.
For ten years, Mbadika has been running a monthly TV show that relates STEM to pop-culture in association with the Boston Neighborhood Network, a channel for educational broadcasts. This was to supplement in-person workshops that made STEM fun and accessible. Last year, when the coronavirus made operating those in-person workshops impossible, Mbadika, with McCray at its helm, was forced to recalibrate.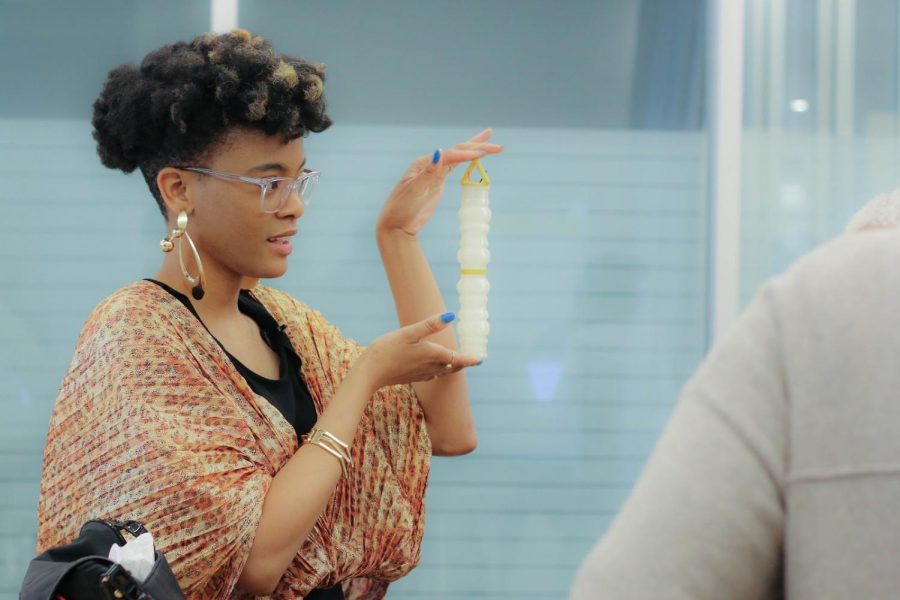 Partnering with the Ministry of Supply, a colleague also from MIT, that merges science and fashion, Mbadika designed an at-home field kit to distribute to students while in person workshops are cancelled due to COVID-19. 
These "MLabs" contained a secret mission wherein youths were tasked with designing a new agent uniform, with detailed workbooks that guided students through a gamut of experiments. All necessary tools and materials were included, and after completing the mission, students could show off their new, functional mask they made with new knowledge of fabric science.
Mbadika quickly sold out of their first batch of 100 field kits last year. For every Mlab sold, one will be provided free of charge to a student in the Boston Public Schools. So far, 50 have been distributed. The remaining half will go out sometime this April around Spring Break. 
For now, McCray said is excited about this new direction for Mbadika, and is looking forward to designing more products. She said she plans to scale up the operation to 1,000 units for version two of the Mlabs, which will be available this summer. 
The Scope spoke with McCray about how Mbadika tackles some of the systemic inequities in the STEM fields by sparking curiosity in the next generation of thinkers. 
What sort of impact do you hope to have with Mbadika?
The purpose of the organization is to support ideas and those who create them. 
I grew up in the education system in the United States in which I can be in class, and no one would look to me as the person who should have the right answer.
I was always perceived due to my race and my gender and my background as someone who should be on the receiving end of innovation and never be the person doing the innovating or the innovator.
There's a lot of gatekeepers, whether it's your fellow peers, or a teacher, or some kind of loop or hoop you have to jump through in order to explore that interest.
Witnessing how many champions had to be perfectly timed to open doors for me, I wanted to create an organization that would do that for other students, regardless of who they were, where they came from or what their circumstances were.
What were some of your early inspirations to create Mbadika?
My story revolves around the solid foundation to be myself that my parents provided.  
Growing up in a household in which both my mother and father, all they did was create solutions to the challenges facing themselves, family members, in their community, it kind of made me look around and go, "Oh, something's not right."
I was very fortunate with having parents who supported me…and I always try to make sure I'm that person for my students or people who come to Mbadika.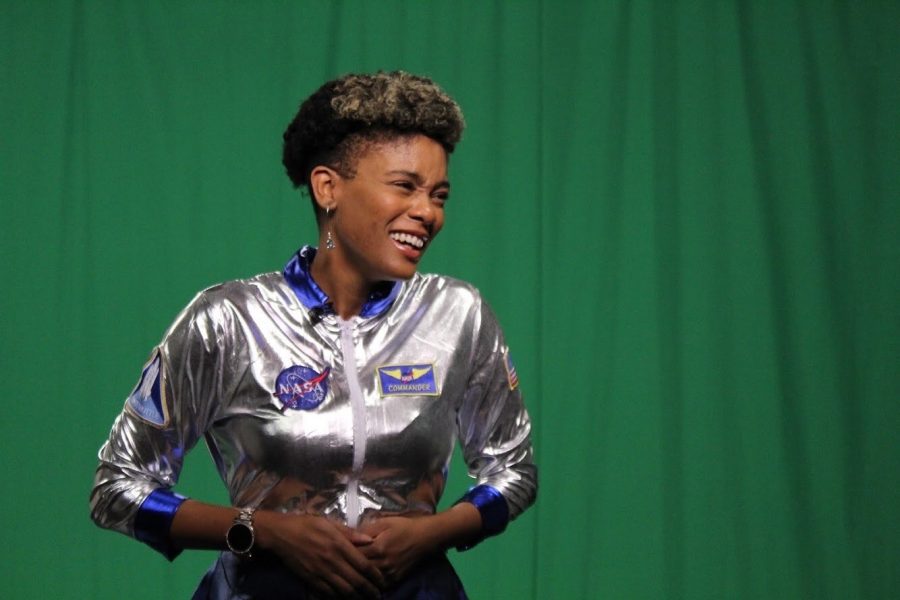 How did your interest in STEM start?
What brought me to Boston was pretty much the opportunity of someone opening the door where I didn't know there was a door or a pathway that existed.
The end of my junior year I received a mysterious letter in the mail from MIT asking me if I would be interested in spending the summer there in order to explore STEM. I had never heard of STEM. I did not really know what engineering was outside of building bridges, and I was curious what MIT was.
And so I got this letter and my dad immediately was like, 'Oh, you're going.'
And that summer I spent at MIT… it was my first day of witnessing the possibilities available to me.
What are some of the most pervasive inequities within STEM?
I think a lot of people in the STEM fields pride themselves that it's a meritocracy, that the best rise up to the top.
When they look around because you're not in their middle school class all the way up to the laboratory, it's confirmation bias that it is a meritocracy and that these groups don't deserve a place here, because they don't have the skill level like me and my homeboys, or my peers and colleagues. And I think that's the major hurdle facing STEM career pathways.
If you don't fit into what innovation or ideas or a STEM professional is supposed to look like, then you're immediately discounted. And I don't think a lot of people understand that if STEM was a true meritocracy, a lot of your colleagues wouldn't be there because they are not the smartest—because by virtue of random selection, some women must be smart enough to do biochemical or chemical engineering by random selection. 
How are people discouraged from working in STEM? How does this perpetuate the issue?
A lot of my community, regardless if it was in school or out of school, didn't realize how microaggressions would discourage somebody from pursuing a STEM field or discourage them from pursuing their dreams when their dreams could actually benefit society.  
Being a black person or a person of color and being a woman, you have to check off certain boxes in order to get the respect of individuals or to be able to walk into a room…all these hoops I have to jump through. It's no wonder no one else or very few make it.
Why was it so important to you to focus on making a local impact?
I have talented youngsters who do not know what engineering is, and they are in the 11th and 12th grade at tech high schools in the city of Boston. 
And they can see MIT or they can see Northeastern literally from a 10-minute walk. They have no idea what these schools do or they have engineering departments.
I have to tell people, yes, I got into MIT, but there was no science fair. I never had a science fair.
When you look around at your particular kid in school and he's already doing science fair and third grade. Well, you think everyone's doing science fair in third grade.
Just that basic thing that's considered part of the American education experience is not even accessible to most students, and I can testify to that. To most of the kids we teach, they've never been in the science fair. Mbadika's the first time they've ever done anything STEM related past a two hour session.
How about your work internationally?
What made me originally look at Latin America, sub-Saharan Africa was because when I was in Boston, nobody wanted to touch the program with a yardstick. It was like, it's not needed. We have all these big institutions, like there's no need for a nonprofit to provide the services, the services that the university should be providing.
We don't think we need the help we offer to other people.
In the background, we were doing free impromptu workshops with any nonprofit organization in the city of Boston who said, yes, they wanted us to come talk to their students. 
All the public needed to know was that we were doing these fancy things in the Southern Hemisphere because that was the public perception of the only place that needed STEM education outreach programs. We were still doing them in our backyard. Just nobody was paying attention to it.
How do you stay motivated and hopeful?
After a very tough 2020, it was the highlight for me and the team to be able to go, "We're back, kind of, but we're back. We did something."
You'll find that just going through life with a new lens towards, instead of looking at all of the ills of society, how can I use my work, in my experience to create little moments of joy or a little engineering challenges to make the world a better place for somebody?
You do it for those who have less then or who need your help to lift them up and make sure that more doors open.