Hospitality Homes provides host homes and donated apartments to Boston patients
Bostonians are privileged to live near well-renowned medical facilities, Hospitality Homes wants to share these resources with people from all over the world.
Hospitality Homes, founded in 1983, is a program in Boston that relies on donations to extend care beyond the hospital and into the home. The organization assists patients and family members who live at least 50 miles away from the facility where they are receiving treatment. The program diligently matches patients and their supporters with host homes or donated apartments to improve their access to medical needs. 
Deborah J. Pepper has been a host for Hospitality Homes since 2016 and became the program's executive director in 2018. In Pepper's time involved with Hospitality Homes, she herself has hosted over 40 families and has helped the program double in participation in the past two and a half years. 
While Pepper recognizes the difference Hospitality Homes makes in the life of the guests, she believes it has a large impact on the hosts as well. "This whole program is based on doing something for somebody else, and you get so much in return. It's not just nice to be a host. You get so many rewards," said Pepper. 
The Scope sat down with Pepper to further discuss what it means to be a host or guest with Hospitality Homes. What follows is an edited version of that conversation.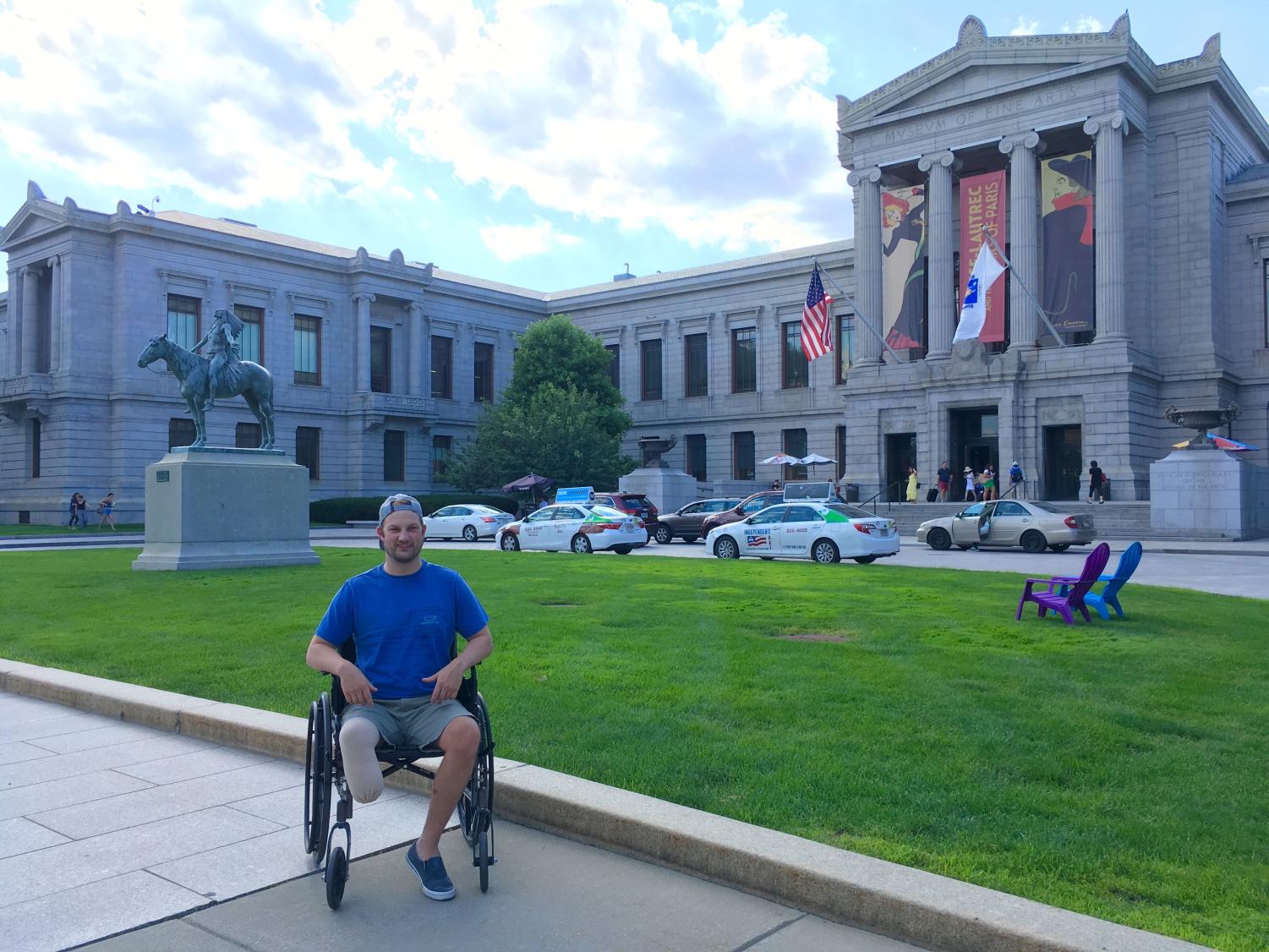 Q: Could you summarize what Hospitality Homes is?
A: We provide short-term housing for families that are seeking medical treatment in Boston, any hospital, any diagnosis, from anywhere around the country and the world. The heart of the program is based on volunteers who volunteer their homes to house these families.
Q: Who qualifies for the program? 
A: They [the patients] have to be receiving medical treatment at a hospital. There are just a few restrictions, a family must live more than 50 miles outside of Boston, they must pass a background check and a character reference, and they cannot be homeless. 
Q: Is there a typical length of stay that you've seen throughout the program?
A: So the average length of stay has been creeping up because of COVID. Right now, it's an average length of 13 nights. The program is built on the knowledge that we have to be flexible. So a family that comes for an expected three-week stay sometimes finds out they have to stay for four weeks, or sometimes the good news is they get to go home in two. 
Q: How did you first get involved in Hospitality Homes?
A: I was in my kitchen, watching TV,  Lester Holt was at the end of his broadcast, and he did this feel-good story about an organization in Boston that provides housing to families. They highlighted this young couple and their baby. My home is larger than we need … I turned to my husband and said, "I would love to get involved." 
Q: What was the transition from being a host to becoming an executive director like?
A: So, in November of 2019, I was talking to a colleague about how life is short; you need to do something that matters. And while I liked the people I worked with, the job satisfaction itself wasn't where it needed to be. So I started a job search and was thrilled to find that position open. I applied, and I had lots of interviews, and I really didn't think I would get the job.
Q: Did COVID impact the number of people volunteering? 
A: So we follow the CDC guidelines and the World Health Organization, which meant we could only use a handful of our host homes [only ones with] separate entrances, separate living quarters. And then the other rule that we made here is everybody had to be comfortable.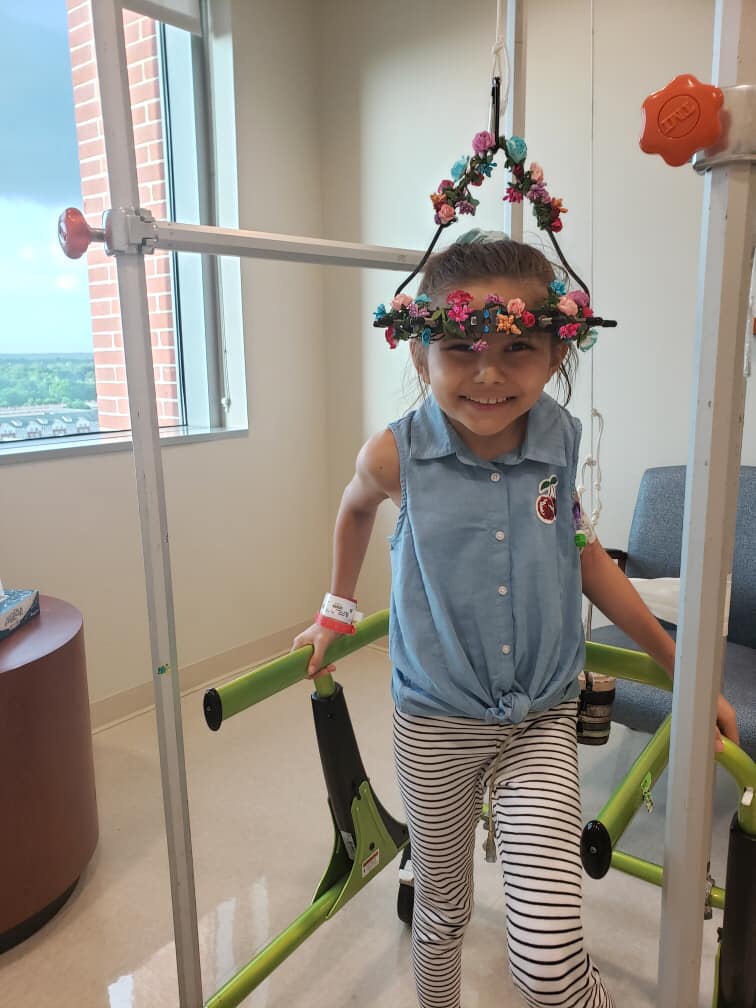 Q: What impact did COVID have on the program in general? 
A: A lot of the other medical housing facility programs closed; we did not, so that was an impact. The length of stay increased from nine to about 15 [days]. In 2020, we provided 7,600 nights, the most that we've ever provided, and then in 2021, over 11,000 nights, and 2022 is going to exceed that number.
Q: Can hosts or guests make requests before being assigned to one another?
A: I always talk about it as a big jigsaw puzzle. So we get all the information about the hosts and all the information about the guests, and then the program team is brilliant at matching those.
Q: Does the program accept women who need reproductive procedures that may not be illegal elsewhere?
A: Any hospital, any diagnosis, any medical procedure- inclusivity before it was trendy. So yes, and if there are hosts that have said, I particularly want to host those families, then we do our best.
Q: Are host families required to complete any sort of training?  
A: So we have every host, besides the background check and character reference, we do a home inspection. So we go out and physically see the space and sort of assess what it's like, would it work. And then there's actually a manual, and then there's an online presentation that we put together to try to make sure that there's formal training for the hosts.
Q: Is there a typical demographic of host families you see most often? 
A: No, I mean, we have a lot of empty nesters. So a larger percentage are empty nesters. But it's such a valuable experience for young families, modeling giving back to the community and community service that I love to recruit young families.
Q: Can the host or guest reject a placement offer? 
A: You have a lot of freedom as a host to say yes or no, and then, of course, with the guests, we also ask, "are you okay staying with a host family" and then share the profile so they know what they would be experiencing. 
​​Q: The program makes a large difference in the lives of the guest. What difference is it making in Boston? 
A: I see ourselves as an extension of the hospitals and as part of the community we serve, and that's because we are so interconnected. We also feel responsible for making sure everyone knows Boston is a warm and welcoming place which is hopefully good for our reputation and tourism. 
Q: Do guests impact the lives of host families positively? 
A: Well, people often say to the host community, "it's so nice of you to do this" it's like anytime you do something nice, it feels good. At our open house, we had a volunteer that said, "being a host with hospitality homes allows you to travel the world without ever leaving." 
Q: What is your final piece of advice for someone who wants to get involved in the program? 
A: Do it…or call me. Either one works!