Changemaker: West Roxbury residents team up to build little anti-racist libraries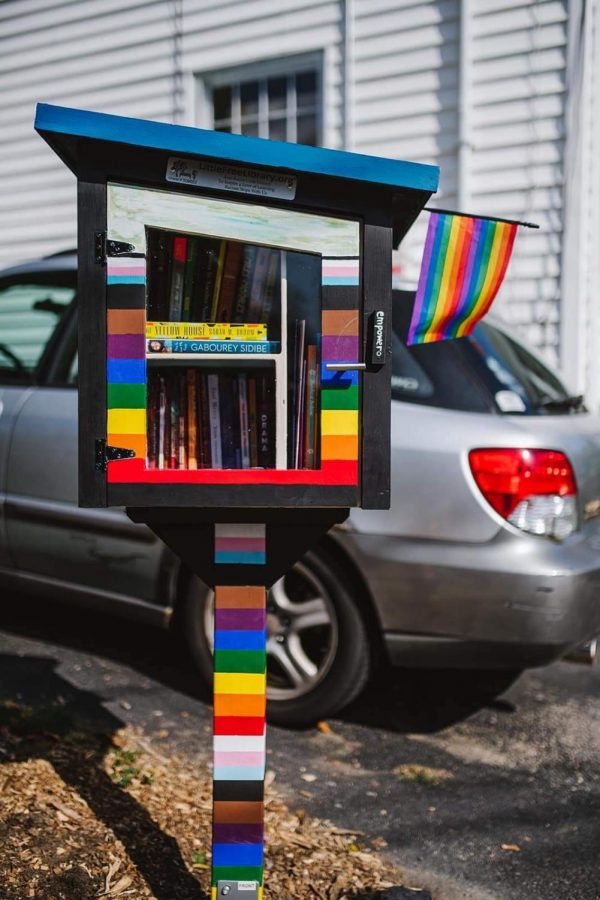 Amid the widespread reckoning in the United States over racism and police brutality following the killings of Ahmaud Arbery, Breonna Taylor and George Floyd, 45-year-old Michael Fagone wanted to start an anti-racist library to help kids and adults learn about race and racism through literature.
When Fagone started reading about anti-racism, he turned to books like "White Fragility" by Robin DiAngelo and the 1619 Project by The New York Times Magazine to gain a deeper understanding of issues of race in the United States, that he had not been informed of before.
Then, he took it a step further to try and make a difference within his own community in West Roxbury.
After reading about Arlington resident Sarah Kamya's Little Free Diverse Library Project, he decided to start one of his own, tweaking the idea slightly to include anti-racist literature and children's books with diverse characters so that kids of color in his neighborhood see more stories and characters that reflect their own experiences.
"This summer, particularly for me as a white person, I tried to listen," Fagone said. "What is my role in all this that's going on? What am I doing to improve the situation? How am I participating in this problem?"
He reached out to Kamya to keep her involved in the project, because he sees it as more her brainchild than his own.
"I wanted to make sure that I wasn't stealing her idea," he said. "We had a nice conversation, she was really excited about me doing it in this area. She had no problem with it. I even showed her the post I was going to put on Facebook and she was all great with everything. She really appreciated that I was keeping her name connected to the project because it really was inspired by her."
Fagone started posting in local Facebook groups about Kamya's project and his desire to start one of his own for West Roxbury. He partnered with another West Roxbury resident Kristen Lee and created an Amazon Wishlist, an online gift registry where friends or strangers can buy books. Once the books on the list are purchased, they are shipped to Fagone and Lee, who deliver them to various little libraries in West Roxbury.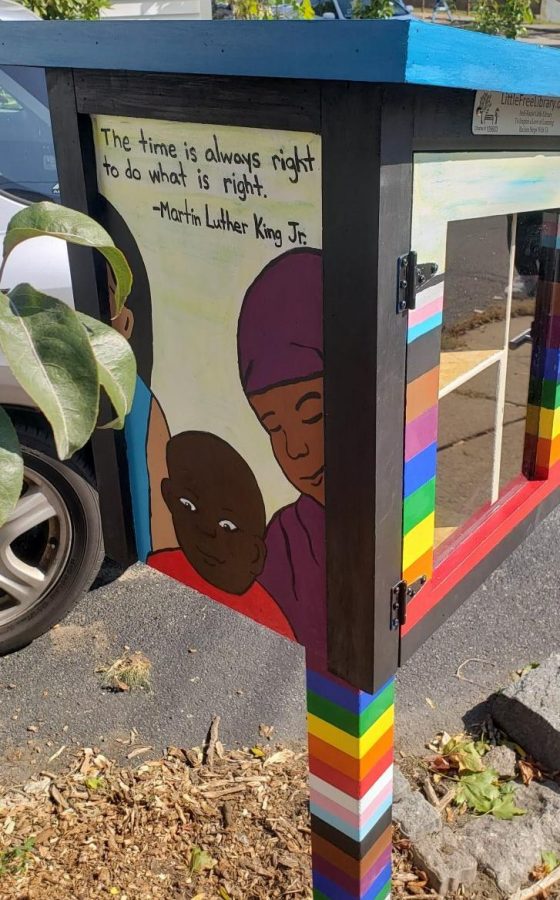 "I posted [the wishlist] in all those different communities on Facebook, and I got a really great outpouring," Fagone said. "I [received] 150 or so books, and I just distributed them around, splitting them up within the different communities. A couple people would reach out and say, 'there's this particular library in Roxbury that needs a little love.' So I went there and put some books and then another woman mentioned a couple in Mattapan, so I went there and added books."
Lee said she hopes that the libraries become a place where people can find new and interesting titles that they might have a harder time accessing through more traditional libraries.
"You've been to little libraries and sometimes they're just repositories for old, junky, worn out books," she said. "That's not what we're doing here. Our commitment here is not just to hosting the libraries, but also to making sure they're continually stocked and full of new and relevant books for the betterment of the community."
For Lee's kids, who are half white and half Korean, "representation is crucial and critical to their emotional wellbeing," she said. "Reading is the way that we create empathy. Reading is the gateway to understanding people's lived experiences, and if you don't have easy and cheap or free access to books like that, then that can never cultivate within oneself."
Eventually Fagone and Lee set up a GoFundMe page for the construction of two new little libraries specifically for anti-racist book collections. The page has raised almost $1,500 to build and decorate the new little libraries.
While the project was initially meant to provide children of color with stories and characters that reflect their own experiences, Fagone hopes that West Roxbury's white residents will also benefit from the diverse perspectives presented in the project.
"I know so many friends or colleagues who are white, [who are] also trying to learn more and get informed more," he said. "It's a bigger problem than we're going to solve with books, obviously, but [we're] at least trying to understand it."
Though the initial anti-racism library project mainly focused on the experiences of Black and brown people, Fagone decided to broaden the scope of the project to include literature featuring LGBTQ characters and characters struggling with disabilities and mental illnesses.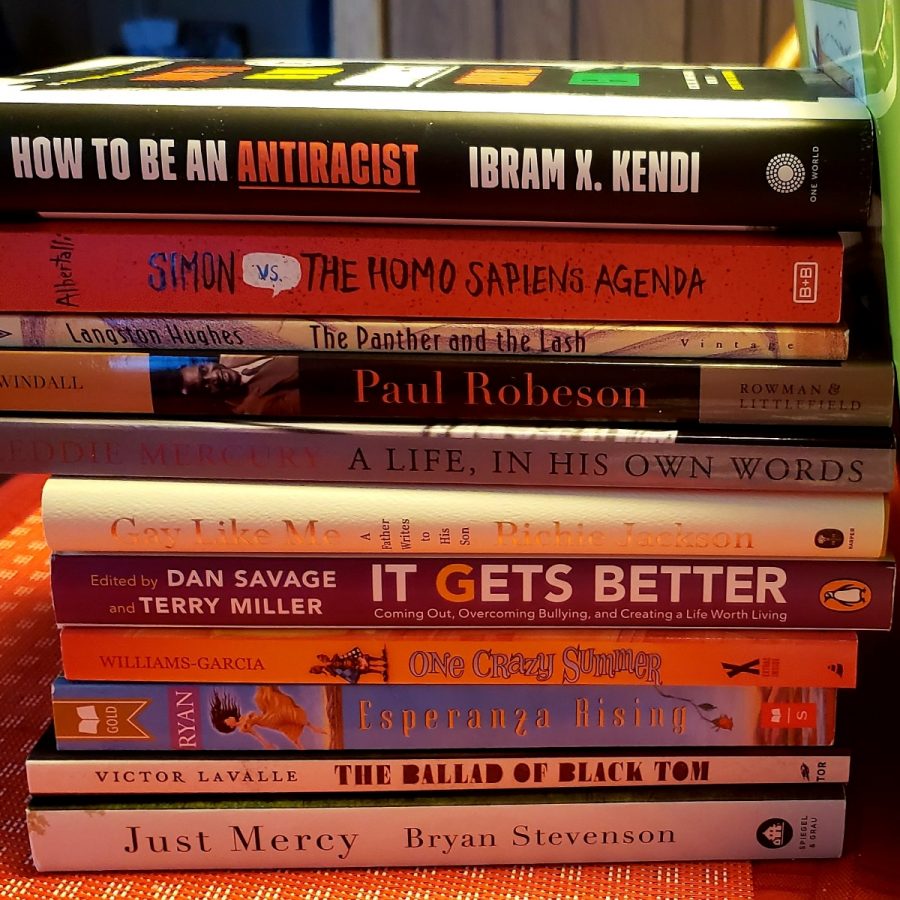 "I'm openly gay and my friend and I were going through books and picking out which books we were going to buy," he said. "For the project, we could say, 'God we wish we had these books when we were a kid, we might not have felt so alone or different.'"
The first of the two West Roxbury anti-racist little libraries opened last weekend on Quinn Way. The second is still under construction. Fagone hopes that once they are both completed, the libraries will be a place where everyone can find a story to relate to.
"I think it's important for everyone to find themselves represented because I think if you can't see yourself somewhere, you just feel very alone," he said. "Even as a fictional story, you can be like, 'Someone went through this. Someone else experienced this.'"
Though he emphasizes that he is not an expert on the topic of anti-racism, he hopes that the libraries will help spread awareness about racial issues, and broaden the minds of people who wouldn't ordinarily know much about such topics.
"It's a small thing I can do, but it's been very fulfilling for me," Fagone said. "I just feel like I'm doing something. It's not in any way going to solve the problem, but I just feel like I'm doing something."