Businesses in Boston college areas struggling to get back on track amid COVID-19 second wave
Demetrios Pseudoikonomou, the owner of Cappy's Pizza and Subs, located near 5 colleges in the Fenway area, has been working tirelessly since the beginning of the pandemic. But even with longer days and less pay, the business continues to fall further and further behind.  
"We went from working 10-hour days to working 18-hour days, and you're making less than you were making when you were working 10 hours," said Pseudoikonomou. "People never see that." 
This problem is not unique to Pseudoikonomou's business, it plagues many small businesses in the Boston area. 
When the threat of the coronavirus forced many colleges to close their doors in March, small businesses lost a significant portion of their revenue. With longer hours, less pay and the constant fear of a second lockdown, business owners are struggling to find a sense of security during this time. 
"Cappy's has been here since 1976," Pseudoikonomou said , "If we go into another lockdown and they do not supply any PPP [Paycheck Protection Plan], we will have no choice but to close the doors." 
The Payment Protection Program is run by the Small Business Association, which gives businesses loans to be able to pay employees.  
Many businesses in the area have had similar struggles. Although they were offered some financial support from the government in the beginning of the lockdown, it was not nearly enough to be able to stay open, while continuing to pay all of their employees their normal hourly wage.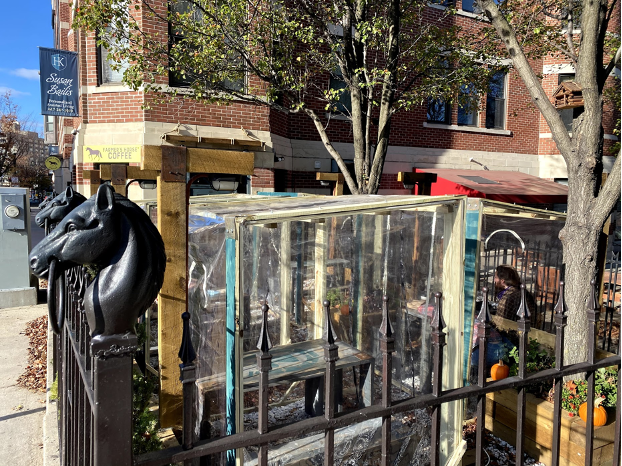 In March when schools closed, it was devastating to small businesses. In college towns, the students and faculty make up a significant part of the economy. According to a report produced by the city of Boston's Redevelopment Authority, "Student and student visitors spend approximately $1.7 billion annually in Boston."  
Many of the colleges in the area have brought students back to campus, but businesses like Cappy's and many others still have not been able to generate the same revenue as before the pandemic .  
"Many students and their staff are off campus working remotely or taking their classes remotely and many of these small businesses may have depended on some of that foot traffic in order to fulfill their orders and essentially stay relevant," said Beyazmin Jimenez, the Boston Chamber of Commerce's director of economic opportunity.  
According to the Open Opportunity Insights Economic Tracker, the small business revenue in Massachusetts has decreased by 42.3% since January and Nov. 9. They also reported that 36.6% of small businesses have closed since January 2020 due to the economic crisis caused by COVID-19.  
Businesses in Boston are feeling the effects of this, not only losing business from locals in the area, but also from the college students who chose not to return to the city for the school year.  
"About 60% of our customers are college students," said John Nehme, the owner of Giovanni's Market on Columbus Avenue. "Even though schools are back, we are still down a lot. It is much better than the summer, but still slower."  
Other businesses, such as Farmer Horse, a coffee shop on Massachusetts Avenue, have also experienced a significant loss in business, from college students "We dropped down to one third of what we were doing," said owner Meran Atoufi. 
While college students are back on campus, there are many regulations that have an effect on local businesses, preventing them from generating the same revenue they were in March before lockdown, including a 9:30 p.m. restaurant curfew,  put in place by the city. Rules including limited capacity within food markets and other shops contribute to the decline in business that these establishments are experiencing.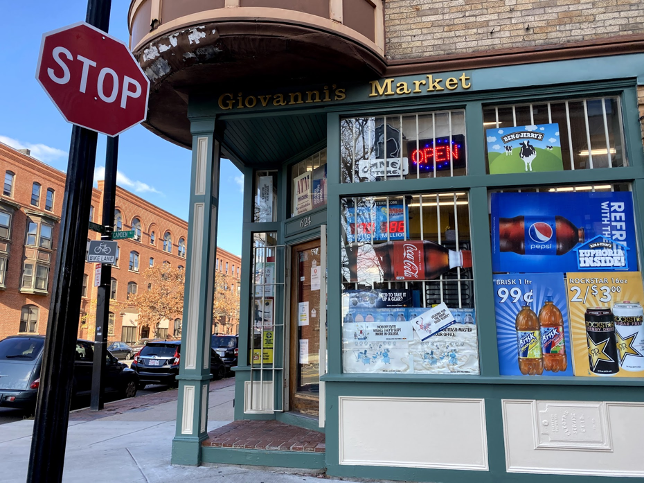 Capacity limitations are also present in restaurants. Currently in Boston, restaurants are allowed to be at 25% capacity indoors. While outdoor seating is available, with the weather in Boston, it is no longer a viable option for many eateries in the city.  
To maintain a steady flow of customers within their establishments and outdoors, businesses have gotten creative with the ways that they will be able to maintain a steady flow of customers. Farmer Horse built a new patio to be able to support outdoor seating, according to Atoufi.  
The outdoor seating did contribute to an increase in business since March. But, it is not enough. Atoufi explains that he is still struggling because all of the fixed costs of his business, including rent and utilities, have remained the same and his revenue is nowhere near where it used to be. 
With the addition of the new patio, he said he was "almost able to catch up." However, he is still concerned about the prospect of a second lockdown as the United States enters their second wave of cases.  
"I think there will continue to be a closure of stores," said Atoufi. "But I think whoever can survive to the end of the year will be in good shape."  
Most of the restaurants in the area have adapted similarly to Atoufi and been able to utilize outdoor seating, however it is limited. There is not enough space to support as many tables as these businesses once had indoors, making it difficult for them to recover.  
College students in the area understand the importance of supporting small businesses in order for them to stay open. Many have chosen to support these local businesses rather than bigger chains, understanding what an integral part of the community these establishments are.  
"Now is the time to support your local smaller businesses because they need it most," said Ellie Drillich, a second-year biology student at Northeastern. Drillich has tried her best while on campus to frequent small businesses like Farmer Horse.  
In addition to support from the community, government institutions have been trying to do their part to help these businesses to survive as the pandemic continues. " 
The Boston Chamber of Commerce has offered free resources such as multiple grants and legal assistance, through their program Small Business Strong for small businesses to take advantage of during this difficult time. Through this program, small businesses have access to financial relief funds and aid to apply for federal assistance. According to Jimenez, businesses are making use of their free legal services as many business owners have had to renegotiate the terms of their leases.
"We will continue Small Business Strong to keep that focus," said Jimenez. She hopes that in the future there will be another stimulus package for small businesses or else many will not be able to survive a second shutdown.  
Although these services are available, some business owners in the area, like Pseudoikonomou have not been able to utilize them. For him  and for colleagues that he mentioned, the legal support is less important than the financial support in most situations.  
Boston's Office of Small Business Development has also worked to help small businesses during this time in any way that they can. "I would say that I don't know a single business that hasn't been affected," said Natalia Urtubey, the director of small business for the city of Boston's office for economic development. 
"I encourage any business owner who needs some help or advice or support to reach out to our office," said Urtubey. "We are here to support them and help them to navigate through this pandemic."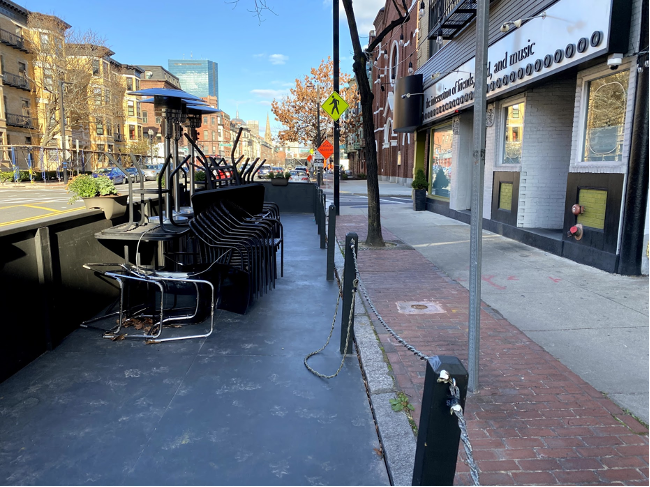 The Office of Small Business Development also offers support to small businesses, giving them access to five different relief funds that they have put out since the beginning of the pandemic to help businesses with direct grants. According to Urtubey, these grants have been since closed, but they are hoping to offer more financial support in the future. 
Both Jimenez and Urtubey suggest businesses to utilize online platforms as much as possible. While it is not a fix-all solution to the economic problems these businesses are facing, it could help. 
"Some small businesses have actually pivoted to online sales and those seem to be the ones that are doing slightly better," said Jimenez. "They are still seeing a decrease in sales and overall general revenue because they are missing that face-to-face consumer experience"  
Many businesses including Cappy's and Farmer Horse have started utilizing third-party online food delivery services such as UberEats, GrubHub and DoorDash for contactless delivery. It has generated an increase in sales, but the amount of money that the business actually receives is only a fraction of the total sale.  
According to Pseudoikonomou, who uses these services at Cappy's, with the amount of money taken out in fees from the delivery services, he barely breaks even on orders. This is an issue that many businesses are grappling with as these services can take as much as 30% of the total order away from the business. 
Business owners are doing as much as they can to generate more revenue, however it does not compare to the foot traffic they were once getting. Being located in a densely populated city, much of the revenue these businesses were generating was from people just walking into the establishment.  
Although businesses are trying to utilize as many resources as possible to try and catch up before the next shutdown, they are also preparing for the worst. As COVID-19 continues to be a large threat across America,many small business owners like Pseudoikonomou are facing the grave reality that they may have to close their doors.  
"It sucks, I'll put it to you like that," said Pseudoikonomou. "I hate to use that word, but it sucks."