Musicians take performances online to survive coronavirus shutdown
Boston-based fiddle player Louise Bichan watched two months worth of income vanish in a day. 
In early March, at the recommendation of health officials, event organizers began cancelling concerts due to the COVID-19 coronavirus outbreak. By March 12, Bichan realized she had to cancel two tours and by March 18, she realized 19 performances, scheduled through to May, would not be going ahead.  
"I'm most disappointed because I was going to be touring my album," Bichan said in a phone interview last Wednesday. "It was supposed to be my first American tour."
The concerts were also important to the Berklee College of Music graduate because they provided vital income and would have paid her rent and food bills for the next few months. The Scottish citizen is in the U.S. on a post-study artist's visa, and so these performances are her only significant source of legal income. 
Boston musicians of all genres are feeling the impact of local and national responses to the current pandemic, as concerts and college music programs are cancelled across the city. 
Jacob Wittenberg, a Boston-based pop singer who goes by the stage name Jake Brewer, had been planning a nationwide summer tour to celebrate the release of his most recent album, "Boys Do Cry." The tour, scheduled to start in Boston and New York this spring, was to include stops in Los Angeles, San Francisco and Seattle over the summer — cities that are now coronavirus hotspots. 
Wittenberg has been able to reschedule his shows to start in August instead of April — no easy feat, since all concert venues are trying to reschedule spring events at the same time.  But two of his most lucrative gigs, Boston and New York, can't go ahead until the end of the tour, putting financial strain on other dates.
"New York and Boston were going to be our biggest ventures. They were going to fund the rest," Wittenberg said.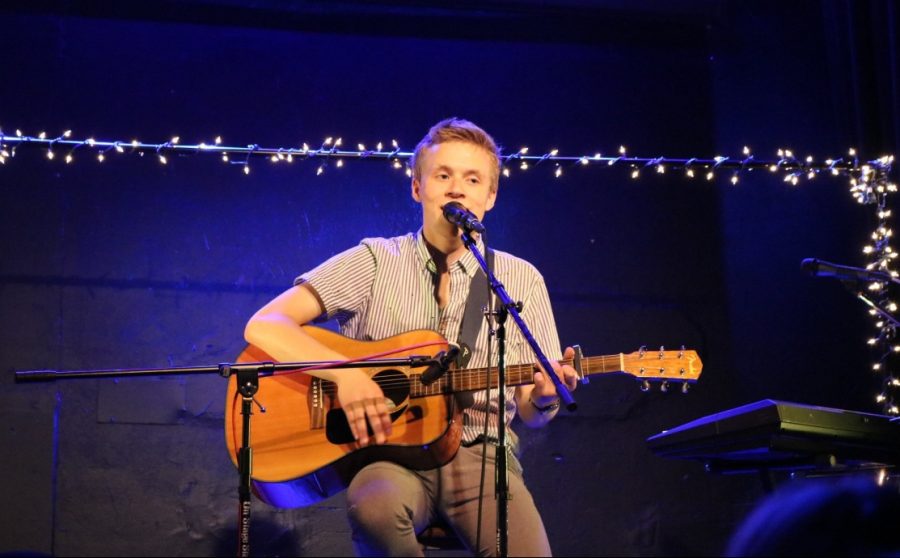 With concert halls closed and audiences self-isolating, musicians are now scrambling to find other sources of income through online performances and artist grants. Local organizations, including several nonprofits and the Mayor's office are working on solutions to help artists who are finding themselves suddenly out of work.
Last week, Mayor Martin Walsh announced the creation of the Boston Artist Relief Fund, which will award grants of $500 and $1,000 to local artists who have lost earnings because of the COVID-19 outbreak. Musicians can apply for the grants through April 30, and awards will be based on need.
The Record Company, a Boston-based nonprofit, is running a similar relief effort called the Boston Music Maker Relief Fund, collecting donations and awarding small grants of up to $200 to local musicians who apply for them on a first-come, first-served basis.
And Boston Singers Resource has created the Boston Singers Relief Fund to offer grants of up to $500 to New England-based classical music singers who apply before April 1. 
Many local musicians are also figuring out ways of supporting themselves by taking their music online. Bichan has begun writing commissioned tunes for patrons. She will also be working with Tune Supply, a website that offers online music instruction and personalized concerts that people can purchase.
"There will always be times of life when there are going to be less gigs, and so that has given me a kick up the butt," Bichan said.
Club Passim in Cambridge has cancelled all live shows until April 5, and is now hosting an online music festival called "Keep Your Distance Fest," a YouTube playlist featuring videos of local musicians performing in their homes.
"What we're asking people to do is make a song that is about hope or perseverance or community coming together and post it and let people know that they can donate," Club Passim's managing director Matt Smith said, in a festival introduction video last week.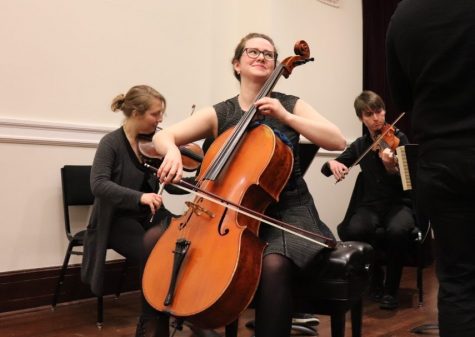 Top tier folk artists like Aoife O'Donovan, Kris Delmhorst and the Mammals have all recorded videos for the festival. Donations raised will go to local musicians who have lost income as a result of COVID-19.
Last weekend, the Stay at Home festival, an international online music festival organized by Berklee College of Music graduate Galen Fraser, live-streamed concerts by local folk musicians every two hours Friday through Sunday on Instagram Live, Facebook and Youtube.
Bichan performed at the festival on Saturday night, using three phones and two laptops to livestream her concert from home with Boston mandolin and guitar player Ethan Setiawan. 
"It's an amazing lineup of folks from all over the world," Bichan said. "We're just trying to spread some music and some love over the Internet and find a way to pay those bills."