Students walk by Berklee College of Music on a recent Friday // Photo by Joshua Qualls
By Eileen O'Grady
Aja Burrell Wood wants to know what jazz would sound like in a culture without patriarchy – and it may not be long before she finds out.
Berklee College of Music launched the Institute of Jazz and Gender Justice in early October, and Wood has recently been named managing director. Originally from Detroit, Wood is an ethnomusicologist and educator with a background in business management and violin performance. She comes to Berklee from New York City where she taught music, history and culture at the City University of New York, City College and Brooklyn College.
Born out of an era where more female jazz musicians are speaking out about injustice and sexism in the industry, the Institute of Jazz and Gender Justice is the brainchild of Berklee professor and prominent jazz drummer Terri Lyne Carrington. The institute is designed to provide jazz education in a female-driven environment, framing the curriculum in a historical and cultural context. To keep it modern, though, they made a hashtag: #jazzwithoutpatriarchy.
"Creating this connection between jazz, gender and society is a way of unpacking issues of jazz-gender-identity both historically and today," Wood said.
Wood sat down with the Scope to discuss her research on women in jazz and her goals for the new institute. The following transcription has been edited for length and clarity:
Q: You're an ethnomusicologist, a professor and you've done marketing and business. How will all of those experiences inform your new position at Berklee?
A: It's the most exciting role where I get to use every facet of my work experience. It's my job as managing director to deal with the day-to-day operations, so any background in business administration is important. And during my time spent in New York, I was curating events for Schomburg Center and Harlem Stage, where we were using not just music, but culture and history. I feel all this prepared me in a unique way for this role because I have to call on everything. I am thrilled to be called to this role I so wholeheartedly believe in.
What are some of your goals for this new program?
This will develop into a minor. We will have classes available to students starting in January. There will be two ensembles and one liberal arts class, which I will teach. The overarching question of the program is, "What would jazz sound like without patriarchy?" We are working to shift the culture so we can actually know what it sounds like. There is much more work to do. It's everybody's work to solve the problem, just like it's everybody's work to solve racism, not just people of color.
A lot of your ethnomusicology research is on women in jazz. Based on your research, what do you consider to be the role of an institute like this?
In the number of young women studying jazz, there is a severe drop-off between high school and college, and between college and jobs. You still find women choosing against the career based on the climate. It's easy to look around at the environment and say, 'well, women just aren't interested in jazz,' without even trying to address the systemic issues.
In our lives we gender everything. We even gender instruments. They're inanimate, but somehow we think a trumpet is masculine and a harp is feminine. And the instruments found in jazz music are most often the masculine ones. We teach women not to be loud and take up space. How do they then pick up an instrument that's super big and super loud? When you start to look at the things that can be obstacles or roadblocks, institutions like these start to even the field.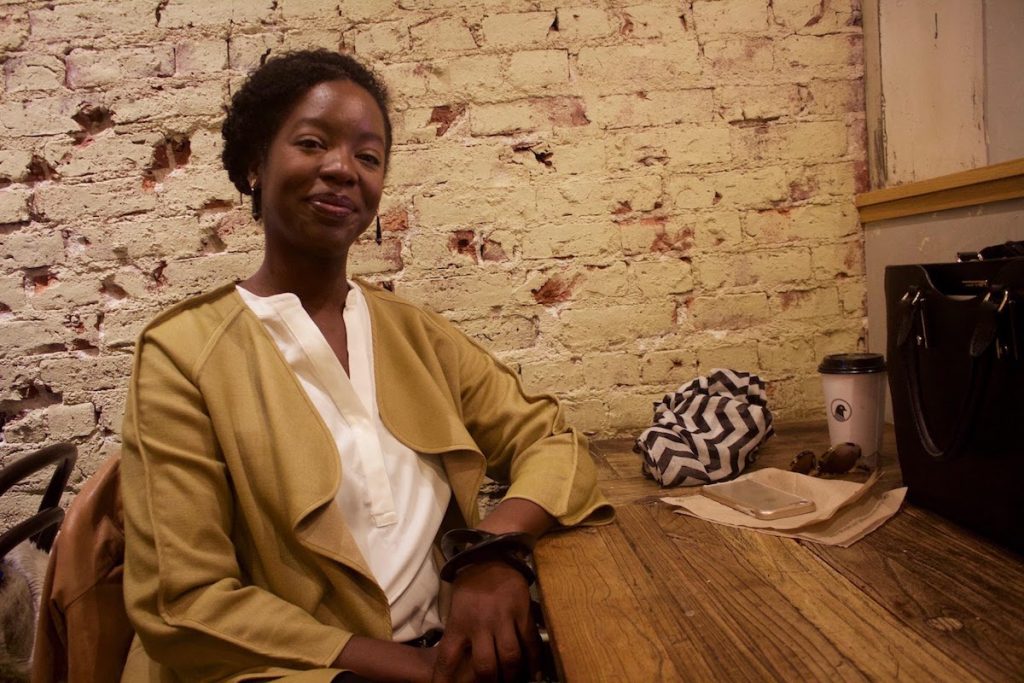 When you were studying music, did you have female mentors that you looked up to?
I did. But I also had an instrument (violin) that was acceptable for women. We had a day in middle school where we all chose our instruments. If I had chosen differently, my answer may have been different.
How is the #MeToo movement and recent testimonials of sexual harassment survivors changing the jazz world today?
Where our culture is now, there's more visibility. There are more ways to speak. Of course there needs to be way more. But we are changing the way we are listening to women. There is more recourse. I am wondering what we will see in jazz as more people share their experiences. My hope is that everybody will do the work, because none of us can do this alone.
How will the Institute of Jazz and Gender Justice be different from other musical institutions?
No. 1, we want to be inclusive. No. 2, we want to prioritize artistic performance with a research base. You will have to take certain liberal arts courses so you are not just playing the music, you are learning about it. Most music students have been playing music much longer than they have been thinking about it. It's important to be able to contextualize the history and the culture of the music, like jazz's roots in Afro-American tradition.
Would jazz be different today if an educational program like this had existed 20 or 30 years ago?
Yes. Terri Lyne Carrington would have more peers. We are missing so much information. We've missed opportunities. When you don't have diversity in the room, what you can know is limited.
Who are some of your favorite female jazz musicians?
When I was working at Schomburg, we did a tribute to Alice Coltrane that I helped to curate. People like to talk about the ways [John Coltrane] influenced her, but I also like to think about the ways she influenced John. Historically speaking, Mary Lou Williams. And Geri Allen…I don't think we celebrated her enough. Every stage that she was on, she elevated. Obviously, Terri Lyne Carrington…this whole program was her brainchild. Also Tia Fuller and Esperanza Spalding.
So what would jazz sound like in a culture without patriarchy?
As a society, we don't know. The question is pointing out that we don't know. But I know that if we do this type of work, we might find out.