Changemaker: Lee Nave, juvenile justice advocate
When he was 11 years old, Lee Nave bumped into a young boy living on the streets in St. Louis, Missouri, and immediately recognized him. 
Nave used to help his father with the upkeep of their federally subsidized, low-income rental properties, and, in a recent interview with the Scope, he recalled a time that his father evicted a family due to substance abuse issues. A few weeks later, he met that family on the streets and noticed the son was about the same age as him and looked like him.
That moment had an immense impact on Nave, who realized that the boy lacked basic resources. Years later, inspired by the memory of that family, Nave decided to pursue a career in mentorship and criminal justice reform. 
Nave, now 30, is the co-founder of a national nonprofit, Student Voice, has pushed to pass progressive bills in Massachusetts and ran for a seat on Boston City Council in District 9, Allston-Brighton. Despite being defeated early in the primary, he is still working on behalf of the community. 
While he was a student at Seaton Hall University in New Jersey, Nave co-founded Student Voice, an organization that fights to revolutionize education. After graduating, Nave came to Boston to work for Citizens for Juvenile Justice, a nonprofit that researches, advocates, and educates the public on juvenile justice issues. While at this organization, Nave has led coalitions to push for bills that protect youth. As the community engagement coordinator, Nave partners with teachers, lawyers, probation officers, and young people to work towards creating a more just system. 
In Boston, a juvenile under the age of 12 can not be charged with a crime. But, it wasn't always that way. Nave was one of the advocates behind lifting the age young people can get arrested from seven to 12. 
Nave recently sat down with the Scope recently to discuss his advocacy work. The following transcript has been edited for length and clarity.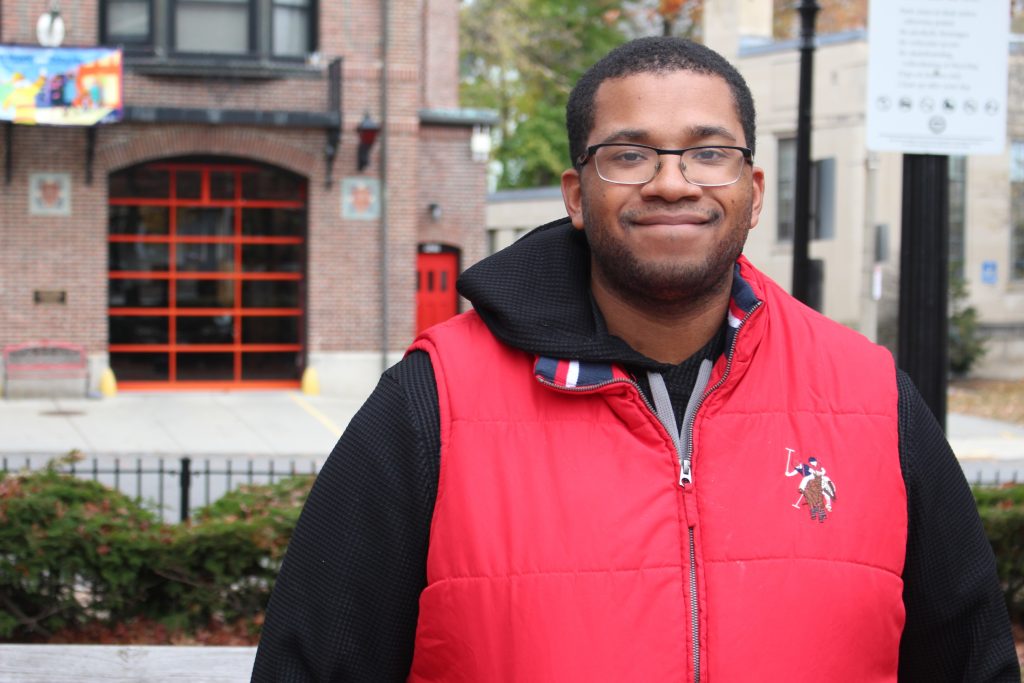 Q: How did you get involved with Student Voice and Citizens for Juvenile Justice?
A: While I was in graduate school, I co-founded Student Voice. The whole purpose of it is to have more student engagement in the process of education. We had more young people elected to education boards across the country. When I graduated and transitioned to Boston, I made sure we had 20 students running the organization. I found CfJJ randomly. I was looking for policy-related careers that impacted young people. 
Q: What is your main goal at this moment?
A: As a person who has worked on state-wide reform for juvenile justice, child welfare and education, I realize how important it is to make sure that the people who are in charge of decision making are the people who have that population as one of their central points. I ran for the City Council because I wanted to make sure we had a progressive leader that cared about the future of the city and not just developer money. 
Q: What challenges do you face?
A: Money is always a big hurdle, and money sways a lot of elections. It can sway who is in charge and who is making decisions.
Q: How are you overcoming these challenges?
A: A way to circumvent that isn't necessarily to get more money yourself. It's about the impact that collective groups can have. If you can build a coalition of people to go up to the State House and tell elected officials how they feel about specific topics that can have an impact. 
Q: What do you wish people knew about your work?
A: I hope people realize that the work I do is meant to be as far-reaching as possible. I know it's important to help with case-by-case issues. I prefer policy over direct service work. I want to impact thousands or hundreds at once with big policy decisions.
Q: How do you see change happening?
A: Last year, our organization got a criminal justice reform bill passed. Part of that included raising the minimum age young people can get arrested in the entire state from seven to 12. You could be arrested for disorderly conduct, trespassing and other small things. We still want to hold kids accountable, but we want to get to the core of why they acted in this way. For example, they might have a mental health issue, or there is trauma at home. There are other ways besides the penal system to address young peoples' behaviors. 
Q: What change are you hopeful for in the future?
A: I am hopeful for new leadership because there are some folks at the city and state level that need to be replaced. They have reached their expiration date on how much they can give to the community. It is also important to hold new people accountable. We can't expect people to be 100 percent behind every cause, but they should be accepting of learning new things.
A version of this story was published in The Bay State Banner.