Dorchester Reckons With Deportation, Displacement at #WhoBelongsHereWhoDoesnt Exhibition
On Saturday, September 24, at Town Field Park in Dorchester, visual artists, performers, organizers, and community members gathered to commemorate the new #WhoBelongsHereWhoDoesnt art initiative. The free, outdoor, multimedia exhibition aims to amplify Southeast Asian refugee voices that are too often left out of mainstream discourse surrounding U.S. immigration policy.
The exhibit is a visual art piece that pairs visuals of the Mekong River with firsthand accounts of people's experiences as refugees of the war across Southeast Asia.
Kevin Lam, Organizing Director of The Asian American Resource Workshop (AARW) said, "Southeast Asian Americans make up the largest refugee groups in U.S. history. Since the 1990s, the U.S has issued over 15,000 orders of removal to Southeast Asian refugees, and this rise of gentrification and the deportation crisis has threatened the ability for community members to stay."
The #WhoBelongsHereWhoDoesnt centers these stories of deportations affecting the local Southeast Asian community in Dorchester (which has a large population of Vietnamese refugees) and beyond.
"This was an opportunity to have more people learn about deportation affecting the Southeast Asian community in a way that felt healing and restorative," says artist-organizer Sam Lê Shave.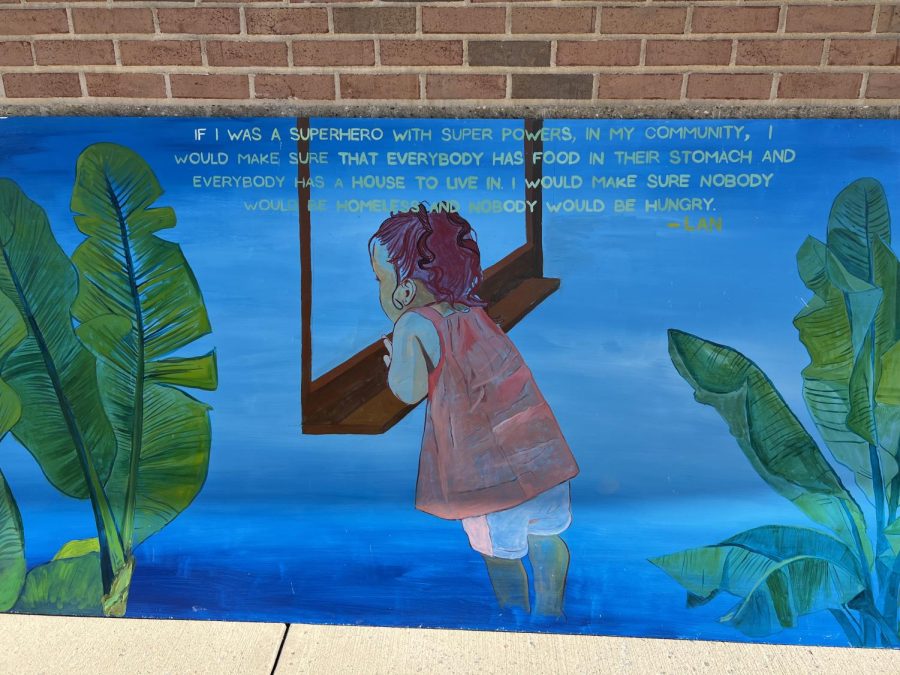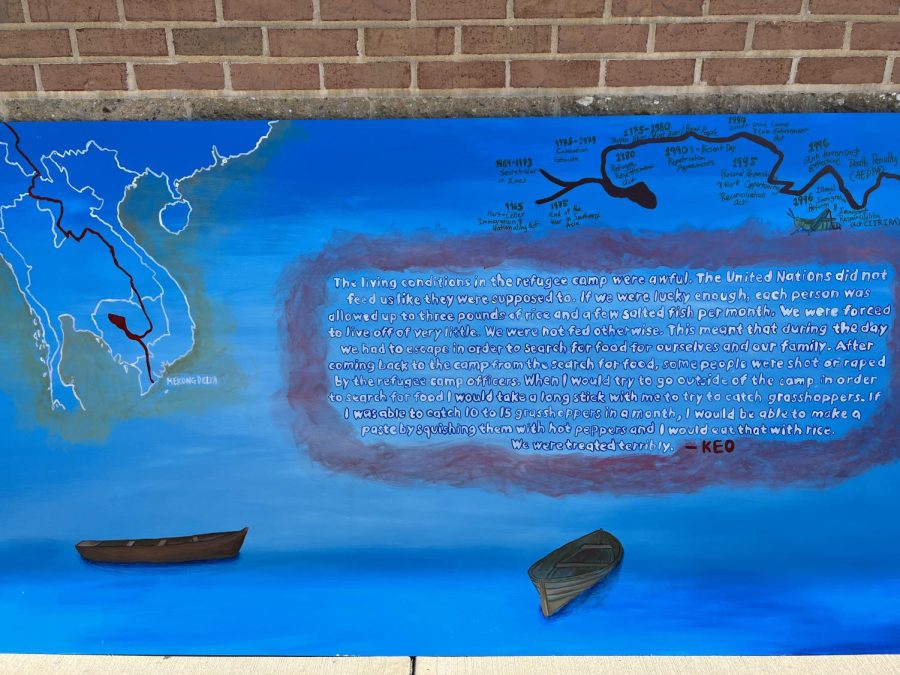 After introducing the art piece and hearing from community members impacted by deportation orders, programming for the afternoon started, with performances from local artists and dancers. Ngoc-Tran Vu and Sam Lê Shave, in collaboration with AARW, The City of Boston, and Olmsted Now Parks Equity, presented the interactive art exhibition.
Princess Moon, Y-Bình Nguyễn, Micah Rose, and The Flavor Continues performed. Anny Thach, Sam Lê Shave, Ammany Ty, Crystal Bi, and Dzidzor with the Wilderness Art Exhibit, and Vanguard with Khanh Nguyen presented their visual art. Dorchester Not for Sale and AARW tabled the event.
The visual arts initiative follows a spate of violent attacks against Massachusetts' Asian community, particularly the elderly. In Massachusetts, there are over 450,000 AAPI-identifying residents. People of Chinese descent constitute the largest sub-group, followed by refugees: Vietnamese, Cambodian, Thai, and Hmong. The community-led exhibition highlights themes of home along with oral histories of political refugees with a special focus on community members who are being directly impacted by deportation.
Current data shows a 47 percent increase in anti-AAPI hate crimes in Massachusetts between 2015 and 2020, while total hate crimes have increased only 2 percent over the same period.
Between March 2020 and March 2021, Stop AAPI Hate collected 6600 reports of hate incidents; the Public Policy Institute of California survey found that one in eight Asian-Americans reported being targeted by hate incidents in 2020, amounting to 2 million. But Anti-Asian hate crimes in Massachusetts were increasing disproportionately well before the pandemic, starting in 2015.
For many Dorchester residents who continue to face violence and harassment, the community-led exhibit offered a brief respite from the harsh realities of daily life.
Lê Shave said, "sensitive topics like deportation are traumatic and take a lot of emotional capacity and vulnerability for those who have to live through it. Our goal with this project is to destigmatize conversations about immigration and deportation, and through the event, we were able to create a nurturing and healing space of community."
Learn more about AARW's current organizing efforts against Southeast Asian deportation here.