City council race: Lydia Edwards running for reelection in District 1
Incumbent city councilor of District 1 Lydia Edwards is running unopposed for reelection for her third term in the council. Edwards, who was first elected in 2017, said she wants to continue her work supporting affordable housing, climate justice, and public education for communities of color. District 1 includes East Boston, Charlestown, and North End.
Edwards holds two law degrees from the American University Washington College of Law and Boston University. She brings experience as a public interest labor attorney, deputy director in the Mayor's Office of Housing Stability, and statewide campaign coordinator for the Massachusetts Coalition for Domestic Workers to the council. Edwards was recognized as a 2015 Bostonian of the Year by the Boston Globe. 
During her tenure representing District 1, Edwards has pushed for oversight of the council budget through amending the city charter, advocated for an expansion of public transit to protect the environment and prevent traffic congestion, and implemented a fee on houses sold for over $2 million, contributing to affordable housing for the city's most vulnerable.
Edwards said she is now focusing on protecting District 1 residents from an electric substation proposed by Eversource that would harm the community and its environment and her key priorities now remains to be housing, environmental justice, and education. 
"It's a beautiful place that's diverse," Edwards said about District 1, which she is running to represent again. "It's a district that is in change right now, and I think part of that is really making sure the community is guiding that change. Because change is good. Change that is driven by developers and their bottom lines is not good."
The Scope spoke with Councilor Edwards about her reelection campaign. The following conversation has been edited for length and clarity.
What are the most important policy issues on your platform this term?
A lot of them are the same as when I ran. It's about housing, environmental justice, and education. Those are still probably the top three issues that hit most of my districts. And all of that, sprinkle a little bit of pandemic on there. So recovering from the pandemic and assuring those three things.
What are the major ways you plan to implement those over the coming term?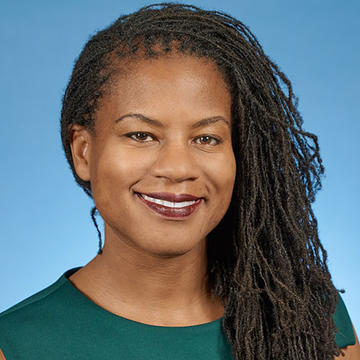 Some of it is building off of legislation that I passed, such as the tax relief for seniors and keeping them in their homes. The other parts are around advocating for enhanced legislation. For example, we passed the linkage to extract more money from developers. So I think we should turn up the volume and extract more money from developers. That goes into the Neighborhood Housing Trust to help us pay for affordable housing. 
That's on the housing front. On environmental justice, I would also put in traffic concerns and how we move. We pushed for, and we need to push again, for pre-tax benefits for commuters. Assuring that they're given a pre-tax benefit for taking the bus or taking the T [MBTA public transit] to work. This costs the employers nothing, and it helps them. It helps people on their taxes, but incentivizes them to use public transportation. That was harder to push, obviously, during the pandemic. But as we're emerging out of it, I think we really need to push again, on that tax relief which people are asking for. 
I'm happy to continue to fight against the substation in East Boston. There's a non-binding ballot initiative that we're going to hopefully be getting on the ballot in November that has the entire city of Boston voting with East Boston against the substation. It is non-binding, but it's more the statement and the fact that Eversource has no place to run, hopefully, in the city. So I'm very excited about that. 
I think that there's the education component as well, and how we get kids back in school. Dealing with the inequities that we've only enhanced during the pandemic, and going back to the same kind of back and forth of the exam, school policies, busing issues that we've had, and the hyper-segregation that we have in our schools. So those are the things that I think I'm going to continue to push on. 
I'm very excited about the charter amendment [which would allow city council to amend Boston's budget] that I'd also like to see on the ballot this year, where we're changing systemically how we budget in the city of Boston, to really allow for more back and forth with the mayor and the city council. When the next issue arises — it was defunding the police this time, it could be something else — but the call for us to do more as city councilors when we don't have that power, was something I heard. I think this would help give that power and balance that. 
As an incumbent, what have you achieved during your last term that you think benefits your constituents the most?
Passing the charter amendment. We actually passed the Homes Act, which is the eviction ceiling law by the State House. The Governor ultimately vetoed it, but that was a huge win to get through both houses during the same session that it was introduced. I believe we also pushed for and got the historic zoning amendment for civil rights, which forces the city to plan with equity, racial equity, gender equity, and LGBTQ equity. We're planning better for more integrated communities and affordable communities. Those are some huge bedrock shifts and systemic ways in which we move in the city of Boston. We did that last session, and we want to enhance them.
What do you like about District 1 and what do you think could be changed further?
It's my home. I love this one. It's a beautiful place that's diverse. It's a district that is in change right now, and I think part of that is really making sure the community is guiding that change. Because change is good. Change that is driven by developers and their bottom lines is not good. So I think that that's what we're trying to do while we are in a movement, and we are changing and going through growing pains. We need to make sure it's the community that's guiding that. 
Is there anything that you wanted to share that I haven't asked?
It would be great to know where [other candidates] stand on the non-binding resolution for East Boston against the substation, and it would be great to know if they support systemic change and the charter amendment. I'm asking those questions. I mean, they want my support. I need to know where you stand with my community and with the city council. Especially the mayoral candidates, because it's a shift in their power.