Jae'da Turner Works to Create a Community For Black Owned Business Owners In Boston
Jae'da Turner knows that sometimes it takes a pretty picture to get people to connect with something. That was part of the inspiration for Black Owned Boston, an online platform that aims to highlight and promote Black-owned businesses and spaces.
Turner has always been an activist in her community. As a student at Northeastern, she was involved in the Black Student Association, and became an executive board member after one year. She held many different roles in the association including president and led demonstrations on campus to raise awareness for injustices toward Black people.
"It was Trayvon Martin's murder that spurred the first wave of activism that I was a part of," she said. "It was a time that I grew a sense of community and identity as a Black woman."
While Turner was getting her master's degree in 2015, she founded BGM Apparel, short for Black girl magic. Through her work, she made connections with a number of entrepreneurs in Boston and wanted to find a way to connect these people to share resources, and give these companies visibility. With this goal, BGM Apparel transformed from a business to an aggregator of other businesses in the Black community. The Instagram account Black Owned Boston, created as a space to highlight these businesses, has since gained more than 20,000 followers.  
Turner spoke with The Scope to discuss BGM Apparel, Black Owned Bos Instagram, and challenges faced by Black business owners. The following are edited excerpts from the conversation.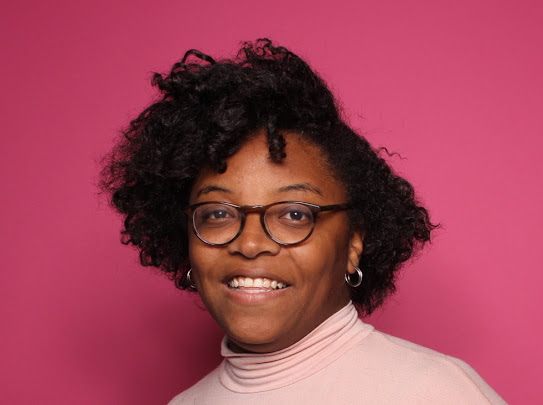 What is the meaning behind BGM Apparel and what inspired this brand?
It really started out as a form of creative expression and a way to work on my graphic design. I created one design, mostly for myself, and attended an event with it on a t-shirt. A lot of people showed interest, so that pushed me to turn it into a business. Black girl magic means celebrating all of the inherent uniqueness that is attributed to Black women and girls and celebrating the contributions that they make to society and the world. It's a statement of celebration and empowerment. 
Black Owned Boston started in March of 2019. What prompted it and what was your goal in starting this page?
Being a native to Boston, and then being in an entrepreneur role, I had an understanding and wanting to create community and visibility for Black-owned businesses. Through this community, Black-owned businesses have been able to collaborate, connect and lean on each other for advice, tips and support.  I initially started this page as a home for Black businesses. I wanted to create something that was visually aesthetic because [I] think that's a way to break through and get people to see more and engage more.
What conversations do you want BGM Apparel and Black Owned Boston to be starting?
The biggest conversation I want @Blackownedbos to be starting is the need to highlight and support Black businesses. A lot of times people join the wave of supporting Black-owned businesses without understanding why it is important to not only support these businesses from time to time but to make it a normal occurrence. There is a lack of representation and lack of visibility for these businesses in the day to day. The lack of diversity and inclusion in various spaces adds to this. No one is going to choose a Caribbean restaurant to cater an event if no one in the room has ever tried Caribbean food.
Tell me about the pop-ups you hosted for Black businesses in the Seaport
We had two outdoor markets, one in August and one in October. The whole goal and strategy behind the pop ups was for them to be retail focused with high traffic strategic partnerships. The Seaport has a lack of physical representation of Black businesses and even Black people in the community. The pop-up merged different communities together and gave businesses new neighborhoods to engage with. Black business owners were given the chance to connect with new customers, and customers were given the chance to diversify their own spending. With the ability to connect further over social media many businesses connected with returning customers.
What challenges do Black-owned businesses in Boston face?
Boston is a notoriously segregated city, and one of the worst in America. The statistic of Black households having an average net worth of just $8 says a lot about the spending power and disproportionate access to capital for Black businesses. This statistic is affected by a lot of things, racism being the largest of them all. Another challenge is mentorship and connections with people who have been in the business space. A lot of Black businesses are entrepreneurs and are working alone, so they are building from the ground up, without much capital, resources or support.