Worsening food insecurity during pandemic drives hunger relief efforts
Payday for most people is the most exciting day of the month. But for Keisha LaRosa, a 35-year-old Boston resident, that is not the case.
Instead of celebrating, LaRosa is faced with several hard decisions. Should the paycheck go towards making a partial car payment? Paying the rent? Getting food for their four rescue animals? Or getting groceries for the week? 
Rarely does LaRosa choose the last option, opting instead to seek out support from food banks, food pantries and online food share groups in order to have enough money to put toward other necessities. When the pandemic struck, things only got worse. After losing their full-time job as a social worker, their part-time teaching job was now their only source of income.    
"I worked my ass off to educate myself and get all these degrees and really secure my future and the fact that I would be able to provide for myself … and so now it is a scary time," LaRosa said. "I have a master's degree and a professional licensure [in psychology] and a second job. And I am still wondering, 'Do I pay this? Or pay that?'"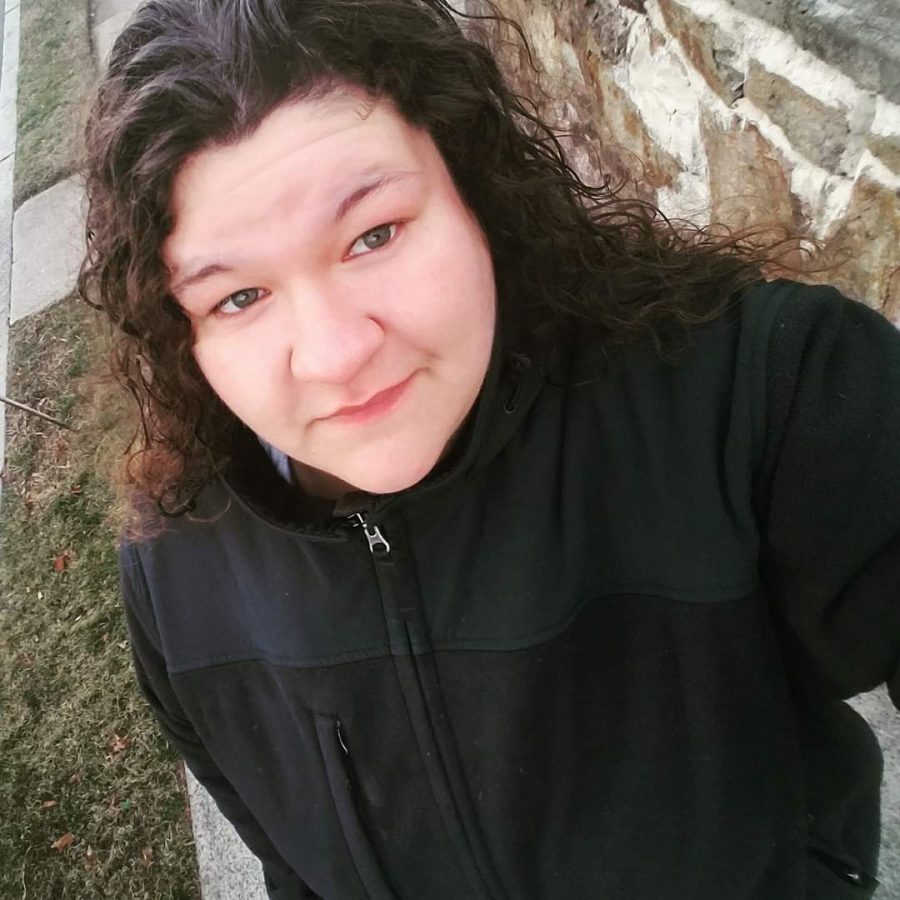 LaRosa's experience is common among many Bostonians facing food insecurity — that is, not having reliable access to affordable and nutritious food. Food insecurity has always been a problem in Boston, and the COVID-19 pandemic has exacerbated the issue.
Although Massachusetts' food insecurity rates are lower than those of other states, Feeding America projects that Massachusetts is the state with the highest percentage change in food insecurity from 2018 to 2020. According to a press release from the Greater Boston Food Bank in May, the pandemic resulted in a 59% increase. Before the pandemic, one in 13 people in the Eastern Massachusetts area were food insecure, but now one in eight people are. Organizations and food pantries have had to adjust their operations to meet the demands of the community.
"We have had an outpouring of financial support that has really helped us this year," said Joyce MacDonald, the assistant director of development for the Greater Boston Food Bank. "Before 1.2 million meals, now up to 3 million meals, that is our weekly distribution of food … It has doubled, it's amazing, it's scary."
Government and community efforts to relieve hunger
Such financial support is crucial to meeting the community's needs. In May, Gov. Charlie Baker's administration invested $56 million to fight the food insecurity issue from a governmental level.
In June, the Baker-Polito administration also announced that a $36 million Food Insecurity Grant Program was open for applications by families and local organizations that are a part of the food supply chain. 
However, because the invested money is not falling directly into the hands of everyday Bostonians, they have to go to food release sites to get food. The Greater Boston Food Bank, or GBFB, is a nonprofit organization that distributes food to a vast network of more than 500 agencies across Eastern Massachusetts.
In response to the increased needs of the community, MacDonald said the GBFB has seen its "eight largest distribution months" since its founding.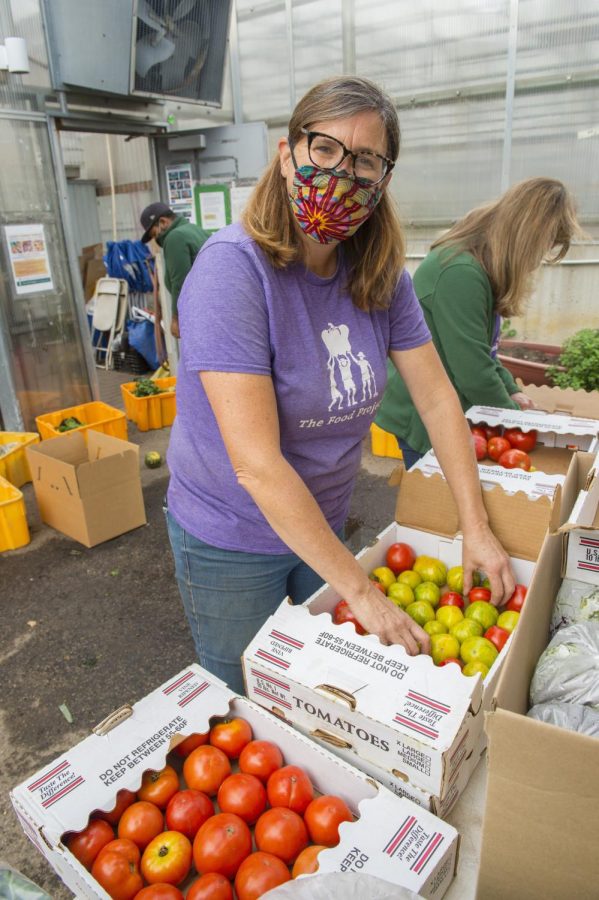 "Providing that baseline stability of healthy food is just a core response for elders, people with young children, with families, with college aged students,"  MacDonald said, "It's just a common thread to provide stability for everyone."
Much like GBFB, the food rescue organization Lovin' Spoonfuls has worked toward rescuing more food and delivering it to release sites to help combat the high hunger levels. As a food rescue organization, Lovin' Spoonfuls collects food that would have been thrown out, from vendors like grocery stores, wholesalers and farmers.
"We have worked continuously throughout the pandemic, luckily and very thankfully," said Joni Kusminsky, the organization's marketing and communications director. "We have also taken on around 20 new nonprofit partners just since the beginning of the pandemic in response to increased need but we still have more than 90 social service agencies across the state on our waitlist."
Aside from these bigger organizations, independently run community fridges have been established in various neighborhoods to increase accessibility to food. People can leave and take food as they need.
"Community fridges are a grassroots movement," said Veronica Bettio, an organizer for the Jamaica Plain Fridge, in an email. "They should help reduce food waste. They definitely help with food insecurity. But they also represent community support and care that is so necessary right now."
Communities are also coming together to support one another through online food share groups like the Boston: Queer/Allies Free Food Shares group on Facebook. Members of these groups are either food insecure, looking for help, or those wanting to provide food. 
When Keisha LaRosa became disabled and was denied Meals on Wheels, they became fully dependent on food share groups, as people were willing to deliver food to them. "I was so grateful," they said. 
The Greater Boston area is home to many colleges and universities, and food insecurity also presents itself as an issue among college students. Even before the pandemic, low-income students were forced to skip meals and eat on tight budgets.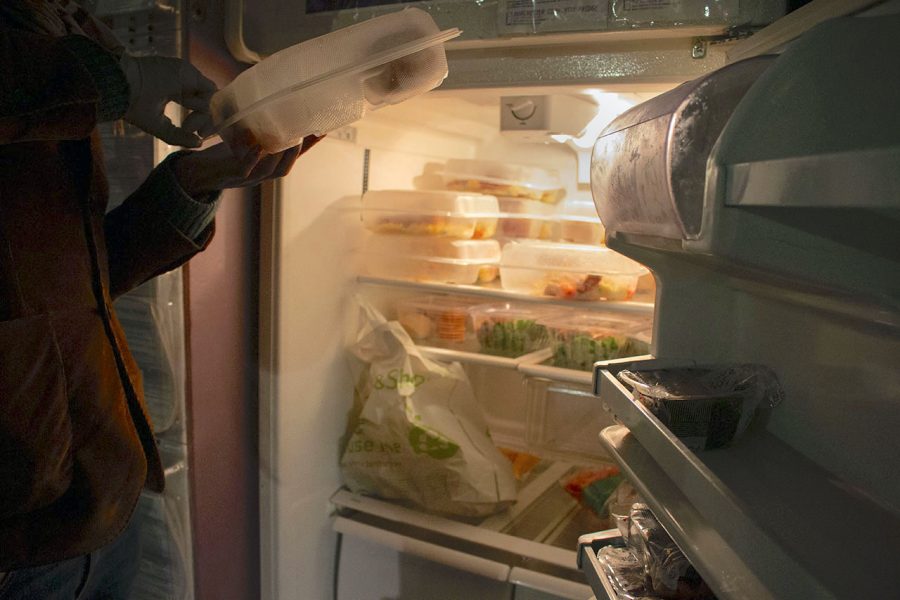 A report published in February by the Hope Center for College, Community, and Justice found that 42% of survey respondents attending two-year colleges and 33% of respondents attending four-year colleges experienced food insecurity. Like many other communities, COVID-19 has also increased need in the college community. 
A step further in addressing food insecurity on college campuses
At Northeastern University, NU Mutual Aid, a student-run resource group, hosts pop-up food pantries on the Boston campus to help provide fresh produce and non-perishable items. 
"We think it is one of the biggest issues on campus that is not addressed," said food pantry organizer and student Catherine Di Gangi. "There is not a food pantry, if you are not on the meal plan which is very expensive, you have to fend for yourself with groceries." 
Having hosted seven drives so far, NU Mutual Aid has served 284 people in total, that is at least 30 people every week. Recipients range from students to faculty members to campus workers.
The success of the food pantry demonstrates that there is a real need for it on campus amongst students and faculty members. Northeastern students Sebastian Chávez and Saba Saidi are part of a group of students working toward establishing a permanent food pantry on campus.
"There are people that exist and they are being overlooked because the administration has not seen this as an issue to tackle," said Saidi. 
Though Saidi and Chávez have been in contact with university officials, they themselves are working on gathering data to quantify the actual need on campus. 
"I think it is extremely unfortunate that it has to fall on to students to conduct [research] like this," said Chávez. "Since Northeastern is considered this private prestigious research institution not many members of faculty, staff or administration really consider the problem to exist." 
They hope that the data collected will help the administration recognize the importance of a long-term solution for food insecure members of the Northeastern community.
Other groups around the Boston area are conducting their own research to understand the extent to which food insecurity is impacting the community. Jeffrey Liebman, a professor at the Harvard Kennedy School, headed the Massachusetts Food Access Project (MFAC). Sixty food insecure households were recruited for the MFAC and contacted weekly to help the researchers understand the problems they were facing amid the pandemic. 
View this post on Instagram
A food pantry event organized by NU Mutual Aid, an Instagram post shared by NU Mutual Aid.
Data from the project showed that there are three main groups who have become reliant on food programs as a result of the pandemic. The first is people who are unable to find work and are ineligible for federal relief aid; the second, those who were barely making it prior to the pandemic; and the third, those who have had to shop at more local, and more expensive, stores to avoid unsafe public transportation to cheaper grocery stores.    
"Issue No.1 is, 'How do you get enough income cash into people's hands so that they can get back to shopping for themselves?'" said Liebman. "The second is for the food release sites… As the crisis goes on longer, more organizations have had to learn how to provide varied nutritious meals for a sustained period of time and some have made that transition better than others." 
***
Even though food release sites provide temporary relief, food insecure people like Keisha LaRosa are still hoping for a long term solution in which they do not have to rely on free food.
For many Bostonians, food insecurity is not just a temporary issue. When LaRosa was homeless for a few years, they relied on soup kitchens for hot and premade food. As a licensed psychologist working full time, LaRosa would still occasionally go to the food pantries if they felt their paycheck was being stretched tight. Now, only having a part-time job and being disabled, LaRosa is completely dependent on food share resources. They have never been food secure for a sustained period of time.   
With both COVID-19 cases and food insecurity on the rise, LaRosa believes it is imperative that the city maximize the availability of resources and implements policy to combat the issue. 
"It is a scary thing to see happening," said LaRosa. "I am just not quite sure how I am going to be getting food. I guess I am going to be posting on the Facebook group again but hopefully, this too shall pass."
Editor's note: one of the sources in this story, Keisha LaRosa identifies as non-binary and uses they as their pronoun.