Boston Public Schools to shift to all remote learning due to rising COVID-19 rate citywide
Ha Ta, Editor-in-chief
October 21, 2020
Boston Public Schools announced today that all in-person learning will shift to remote tomorrow, Oct. 22 due to Boston's rising COVID-19 positive test rate. Students will remain in remote learning until there are two consecutive weeks of declining infection rates, according to a press release. The BPS said the decision was made in consultation with public health officials.
The positive test rate for the seven days ending in Oct. 17 in Boston was 5.7%, an increase from the previous week's rate of 4.4%.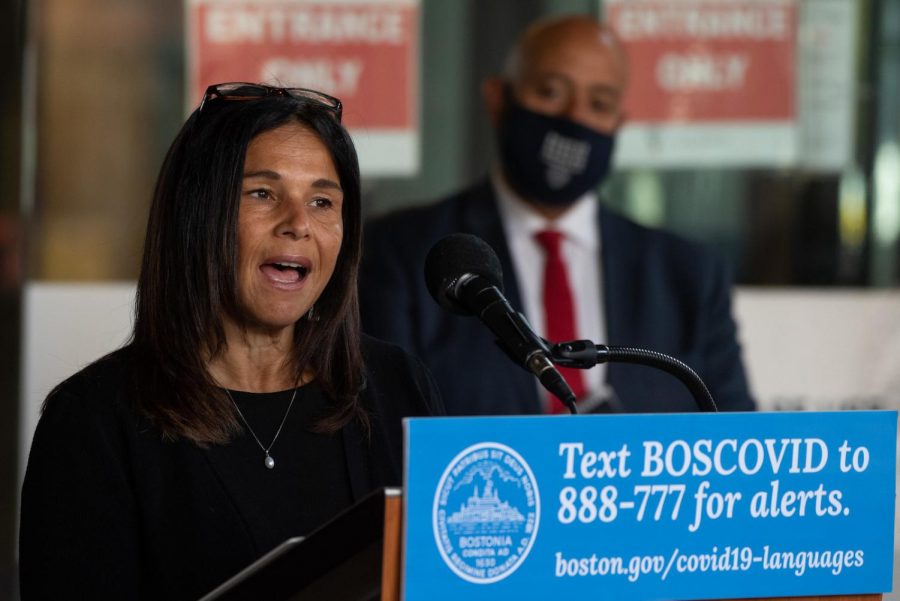 Earlier this month when the city's COVID-19 positive test rate reached over 4% for the first time since early June, Mayor Martin Walsh delayed the school reopening plan, pushing back the start date for phase III.
However, the mayor announced that schools would remain open for highest needs students – if their parents choose to let them return to school, a decision that prompted a lawsuit from the Boston Teachers Union citing safety concerns for teachers and students.
The BPS announced highest needs students can choose to return to in-person learning once the citywide seven-day COVID-19 positivity rate is at or below 5% for two consecutive weeks. The next phase of in-person learning will restart only when the rate is at or below 4% for two consecutive weeks. Families will continue to have the option for fully remote learning once schools are open.
"I am heartbroken that today we have to close our doors to our highest need students. Our families are desperate for these services for their children, many of whom are non-verbal and unable to use technology in the home. We will work with the Boston Teachers Union and remain committed to providing in-person learning opportunities to our students as we are able, as we continue to prioritize our students with the highest needs for in-person learning," said BPS Superintendent Dr. Brenda Cassellius in a press release. "I look forward to the broader Boston community doing its part in complying with the public health guidance and helping us bring this infection rate down so we can open our doors. We need your help. Our children are depending on all of us."
The BPS said it will work with families who may need to pick up technology or other personal items students may have left at school.
For more information on the BPS reopening plan, please visit bostonpublicschools.org.