Changemaker: Nonprofit brings technology home to low income communities
Knowledge of technology and access to computers and the internet are essential to getting a job and succeeding in school, yet they are not readily available among low-income communities. Even before the pandemic forced businesses and schools to go online, Boston nonprofit Tech Goes Home was working to help narrow the technology gap.
Since it was founded in 2002, Tech Goes Home has been providing computers, Wi-Fi along with technology and training classes for Boston residents of all ages to overcome digital inequalities and move forward in their careers.
"You can't just give someone a computer and internet access and say the task is done, the task is not done," said Dan Noyes, the co-CEO of Tech Goes Home. "It's like giving someone a book but not teaching them how to read, so the training and the support is just as important as the technology and internet access."
The nonprofit has trained more than 35,000 people and distributed more than 22,500 computers to their programs' graduates.
In July, Tech Goes Home's advocacy work for social and racial justice earned them a grant from the Boston Resiliency Fund, established by the city to support residents most affected by COVID-19.
Noyes started as a program director at Tech Goes Home in 2014 before working his way up the ranks. Prior to Tech Goes Home, he was a technology director at several Boston public schools, where he said he got to experience the brilliance of the children when they work on a computer and wanted to make sure poverty does not get in the way of a child's desire to own and operate a computer.
Noyes said providing technology resources to different families, children and adults is a personal mission as he would like to see a world with digital equity and racial justice for everyone.
Noyes discussed the organization's work in depth with The Scope. The following transcript was edited for length and clarity.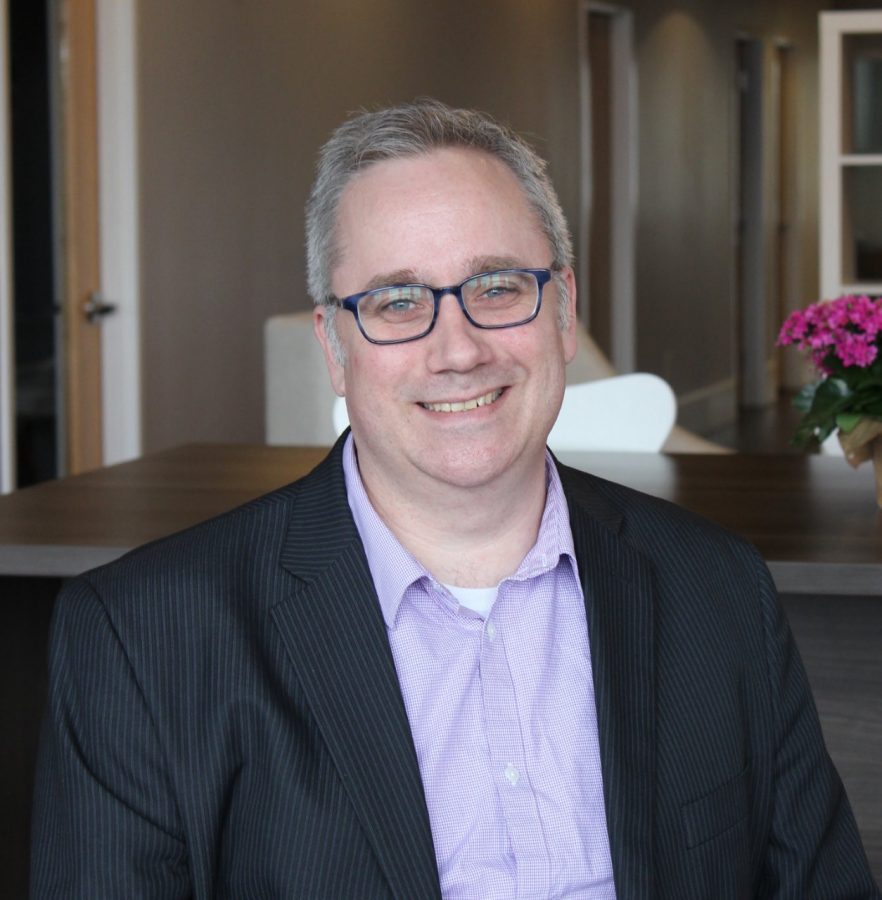 Q: How long have you been working at Tech Goes Home?
A: I have been with Tech Goes Home now for 10 years. So I spent about 10 years in Boston schools and then I joined Tech Goes Home straight out of that. I was working at Frederick Middle School and it was a one to one laptop school so every student had a machine and this is in 2006 so this is quite a long time ago, so it was revolutionary at the time, and then we quickly realized that students needed home access as well, so we did that very successfully. The city then loved our model, they got some money in 2010 thanks to former President Obama, and the stimulus money and then we were basically able to take that model and expand it city wide. 
Q: What are the communities that Tech Goes Home is trying to help?
A:  85% of people we serve are people of color, it is pretty much split evenly between Black communities and Latinx communities, then we do have a number of people who who do not fit into those categories as well, but the vast majority of people we serve are very low income so 91% of people we serve are very low income. Also, 50% of the people we serve are immigrants and 75% of the adults we serve are women. Basically all of those demographics come to be because we partner with organizations on the ground who are serving the people we want to serve for example, community centers, homeless shelters, libraries, schools, etc., and they are basically in the neighborhood where the resources we provide are most at need. A vast majority of neighborhoods we serve will be Dorchester, Roxbury, Mattapan and East Boston. Those are our biggest neighborhoods.
Q: Tech Goes Home website offers courses focused on fundamental digital skills for adults, job searching, financial literacy, communicating with friends and family, accessing public benefits. Where can individuals access these courses?
A: Our courses, pre-COVID, all take place in community sites that are our partners so schools, libraries, community centers and other community assets are those where our courses take place. So with COVID-19, everything has been moved to digital, so it is all distant learning but it is still through those sites. So if somebody is trying to take one of our courses, they would go to our website or be in touch with a community asset that is in our network. If they do not have access to the internet, they are always welcomed to call us.
"
People should not be limited to resources just because they are poor.
— Dan Noyes of Tech Goes Home
Q: What has been the impact that you see Tech Goes Home made to the community? 
A: I would put them into four different buckets. One, we are helping students improve their grades and helping families be more connected into a child's digital life. Two,we are helping people either find jobs or find better jobs. Three, we are helping them live healthier lives by giving them access to things like telemedicine, snap benefits, nutritional assistance, things like that. And fourth, we are helping build a community by connecting people to help form relationships.
Q: How do you ensure racial equity and digital inclusion in the work that Tech Goes Home do?
A: One is that we listen a lot. We never go into a community telling people what they need instead, we do a lot of data collection from our learners and from our instructors on what the community needs. So we are responding to the need as opposed to dictating it. Because of that, what we are providing in terms of resources is based on the advice of the people in the communities we are serving. 
Q: Tech Goes Home received the Boston Resiliency Fund grant this year. What plans do you have to utilize this funding and why? 
A: First we are going to use it to ensure that as many people as possible in the community have a new computer, quality internet access and a digital life skills training they need. For this particular source of funding we are looking to specifically serve senior citizens and people who are homebound because of COVID. Oftentimes when you receive a grant, the granter will say that they would like to serve a certain type of people, so the granters in the resiliency fund were particularly interested in helping senior citizens and people particularly affected because of COVID-19.
Q: What motivates you to keep going everyday with your work?
A: It's personal. I saw first hand how incredible our families are that we serve, the people in the neighborhood that we serve, and I often wonder how many Einsteins have we lost because of poverty and racism? So that motivates me, it's about damn time we start providing resources in the communities that have been repressed for generations. These families deserve so much more.
Q: What do you wish people knew about your work?
A: I would say two things, one is that you can't just give someone a computer and Internet access and say the task is done, the task is not done. It's like giving someone a book but not teaching them how to read, so the training and the support is just as important as the technology and internet access. The second thing I would say it's kind of like what we've been touching on, is that, at its root, the digital divide is a social justice and racial equity issue. When you look at who is not connected, when you look at who doesn't have computers and when you look at who does not have the skills to succeed it is primarily people of color and it is disproportionately people of color, so those would be the two things.