More free and more human – community college reimagined in Dorchester
How the Dorchester chapter of a national, tuition-free, adult education program called the Clemente Course in the humanities is serving those who are underserved in the heart of Boston
After surviving an abusive relationship, a nearly paralyzing accident and the murder of her son, Judith Foster found herself reading Frederick Douglas near Boston's 54th Regiment Memorial in the summer of 2018. It was there she was approached by a MassHumanities employee, who connected her to a program that would change her life and help her keep a promise she made to her late son.
Foster's son, Paul Anthony Fyffe Jr., was killed in Feb. 2013, just three months before his college graduation. His murder remains unsolved. The tragedy spurred Foster to pledge to graduate college on her son's behalf, which thrust her into a lifelong pursuit of hope, community and continued conversation about the things that make life worth living. 
In 2014, Foster founded the HERO Nurturing Center, a nonprofit dedicated to her son and the prescriptive powers nature can have on communities in crisis. As president of the nonprofit, Foster has spent years taking groups on healing expeditions to Cuba and Jamaica and leading community initiatives. In 2018, she opened the HERO HOPE Garden, a community garden in downtown Dorchester offering green space, outdoor activities and – in summer months – local produce. 
Still, it wasn't until 2019 that Foster shifted her focus back to education. A pervading distrust in America's educational system kept Foster from obtaining a college diploma – despite the fact that she went back to college numerous times. 
But in 2020, Foster graduated from the Dorchester chapter of the Clemente Course with college credits from Bard College – Clemente's academic partner. The Clemente Course in the Humanities is a tuition-free, national adult education program invested in connecting lower-income adults with great books, great teachers and a discussion-based curriculum that fosters community resilience. There are 35 locations across the country, five in Massachusetts and one in the heart of Boston – at Dorchester's Codman Square Health Center.
Of the works Foster read, the ancient Greeks are among her favorites. She said they remind her of a time when education was accessible and discourse took place in public spaces. She has adopted Socrates' habit of saying "I know nothing" in order, she said, to have the capacity to learn more.
The Clemente Course was the 2014 co-recipient of the National Humanities Medal. It received White House recognition under the Obama administration for its ability to promote alternative, long-term solutions to the problems facing American inner-cities. 
Lela Hilton, the executive director of Clemente at the national level, said, "[our] mantra is engagement, not mastery…it's for the love of learning." The point of the program, she said, is to have the students see themselves in the thinkers they're reading and the characters they're reading about.
This encounter of self and other creates a sense of wonder and amazement that is palpable and contagious. "In a professional setting, and in a deep emotional sense," added Hilton, "one of my favorite places to be on earth is in a Clemente classroom."
So why the humanities? Earl Shorris, the late social critic and thought leader behind the first Clemente Course – which took place in New York City circa 1995 – argued in his 1997 article for Harper's Magazine that one of the main reasons people stay in intergenerational poverty is that they don't have access to the cultural and intellectual foundations of the time and place they're born into.
This disconnect creates in the individual a profound feeling of "anomie," the sense of incommensurability between self and place. In his book, "New American Blues: A Journey Through Poverty to Democracy," Shorris described this feeling as "a surround of force," which "limits the freedom of its objects by enclosing them" and makes it nearly impossible to escape.
The humanities offer connections where it seems there are none, find the resonances between individuals and communities, souls and cities. It is "the study of what it means to be human so we can all become more humane," said Harvard professor and activist Tim McCarthy, who co-founded the Dorchester division of Clemente. 
"It's the study of how human beings have used literature and language," he continued, "how they've thought about the great moral questions of their time, how they've become agents of change in their own right, how they've created art that has represented various lived experiences and realities of their time. It's about what it means to be human and how that changes and stays the same over time."
McCarthy loved Clemente when he was first approached about the project because the community didn't have to go to the university; the university came to the community.. "It felt much less elitist," he said.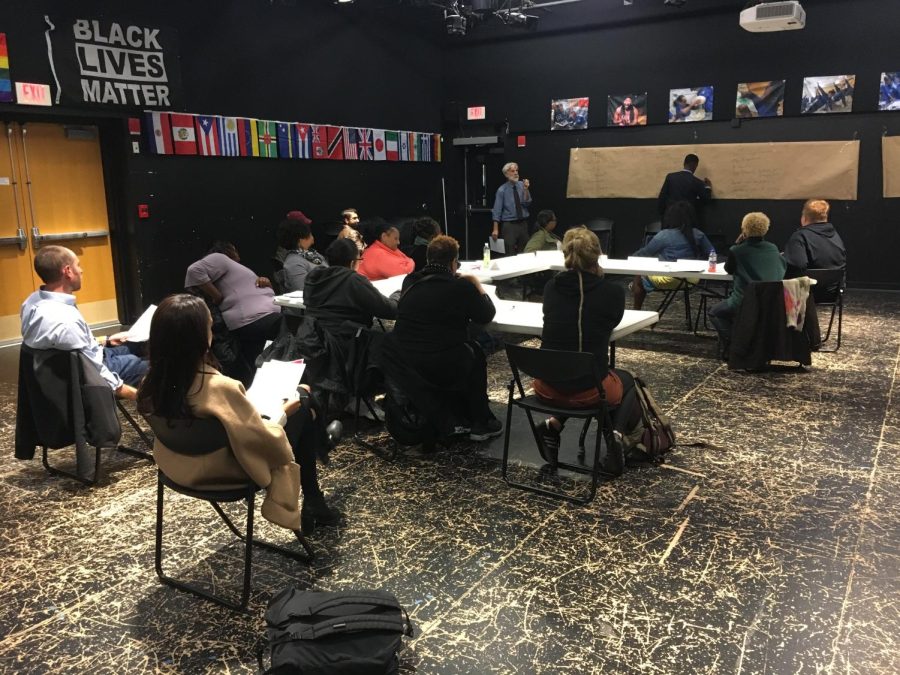 McCarthy, who teaches American history at both Harvard and Clemente, spent his undergraduate years at Harvard, studying with Henry Louis Gates Jr. – the professor, critic and filmmaker known for establishing an African American literary canon. He then attended Columbia University for graduate school, where he studied with Kimberlé Crenshaw, one of the pioneering scholars of Critical Race Theory, as well as Howard Zinn, author of the famous "A People's History of the United States," and Manning Marable, a great biographer of Malcolm X. 
Unlike some of the other classes taught at Clemente – such as moral philosophy or art history – U.S. history is a subject that most students have been taught, in some capacity, growing up. That's why McCarthy starts off the first class of each year asking his Clemente students to describe their experience of learning American history. 
"About 90% of them," said McCarthy, "tell me that it was lousy, that they hated it, that there were no black people in the textbooks. That, to me, is a crime. They have been underserved and miseducated. Clemente is doing at least some intervention work to stop that cycle."
For Ginnette Powell, who graduated Clemente in 2004, studying Black history was her favorite part of the program. Powell went on to study at Simmons College and then at Northeastern University, where she completed her first bachelor's degree – in sociology. Clemente played an essential role in giving her the resources, tools and direction to reach her goal.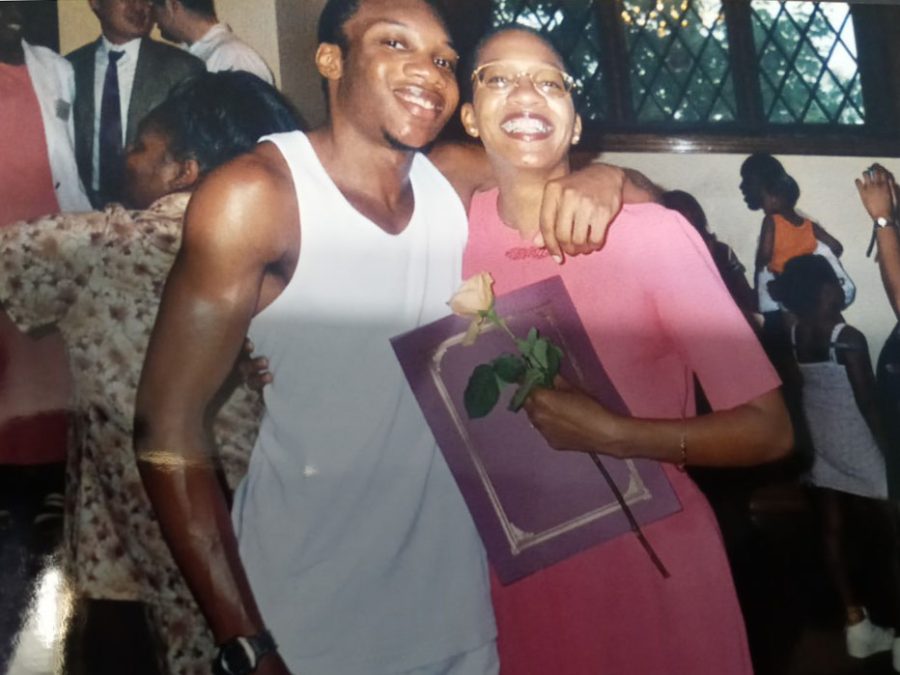 The 57-year-old, who went back to school when her son went off to college, has kept all her books from that time in her life.
"They're lined up on my bookshelves," she said, "and they still speak volumes to me." For Powell, the humanities is about being civic-minded.
What Clemente students bring to the table is often a plethora of lived experiences. They're older, caring for aging parents, parenting their own children, working jobs or facing unemployment challenges.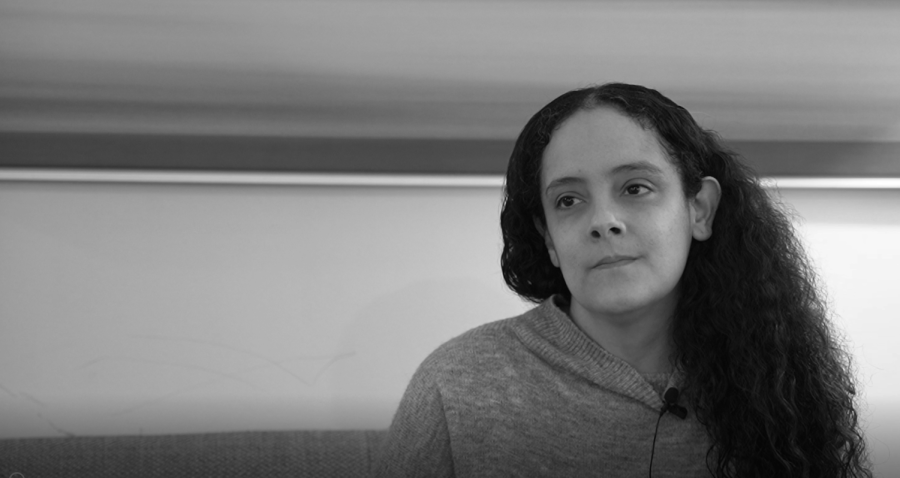 Alexandra Perez became a teen mom when she gave birth to her eldest daughter, who was diagnosed on the spectrum. Perez worked for many years in healthcare administration and always wanted to go back to school but never had the opportunity. She saw an advertisement for Clemente in a newsletter from Boston Medical, and she graduated in 2020. 
Higher education today is largely reserved for the wealthy and the young. What Clemente does well, Perez said, is that it harnesses the power of people's daily struggles rather than disadvantaging them further. Classes like moral philosophy are relevant to students' daily lives, not merely debates on abstract hypotheticals.
Perez is applying the credits she received doing the Clemente Course at Southern New Hampshire University. She will be attending at the same time as her daughter. 
In addition to the typical Clemente programs geared towards low-income adults, executive director Hilton said a veterans' initiative is also designed for veterans and sometimes spouses or those working with veterans. It creates a culture for those veterans that is supportive and engaging.
"They're carrying with them these experiences that have been so life-altering, many times negatively, and they don't feel safe coming into a traditional college classroom comprised of 18-year-olds who know nothing of the world and war or service." The goal of the program, Hilton said, is to "help them redefine what service looks like as a civilian."
Whether the demographic is veterans, working mothers, those retired on disability or sidelined for whatever social prejudice – "the classroom is a rarified space where students are respectful, respected, taken seriously," said Hilton. "We call them scholars and we teach Socratically."
Clemente isn't directly alleviating hunger, ending discrimination or making utopias out of cities. It's working to make contemplation freer and education more accessible and more human – under the premise that these things lead to social integration and mobility.
It's the work of illumination, and "in a multicultural democracy that ostensibly values access to education as a human right and a public good," said McCarthy, "it's not just important – it's essential."