Boston might have just had its first snow but rising temperatures remain a threat to communities
Boston might have had its first snow in October, but residents shouldn't get used to it, as climate change is causing rising temperatures around the planet. Experts say heat has been a critical danger to Boston communities and will continue to be in the future. 
"The temperatures are going up, and more and more cities are recognizing it's a public health hazard," said Sharon Harlan, professor and associate chair of the department of health sciences at Northeastern University.
Extreme heat can be deadly. According to a study on heat-related deaths from June 2020 by the Centers for Disease Control and Prevention, or CDC, there were an average of 702 heat-related deaths in the United States each year between 2004 and 2018. Heat-related illness sends thousands more to the emergency room.
In Boston, heat deaths averaged 2.9 per 100,000 people annually from 1985 to 2016, according to climate scientists from the Boston Research Advisory Group. This decade they expect the rate to double, and by 2080 it could reach as high as 19.3 per 100,000 at current warming rates. 
Despite the threat, this seasonal risk fades from view as soon as the blistering days of summer mellow — and so does the public's worry about it. President Donald Trump has repeatedly pointed to cold snaps across the country as evidence that global warming is a hoax. Experts worry that public perception of the issue is not far off.
"We recognize that it's hot when summer comes around," said Zoe Davis, project coordinator for Climate Ready Boston. "Then when winter comes around and we are all freezing, we sort of forget that it gets hot."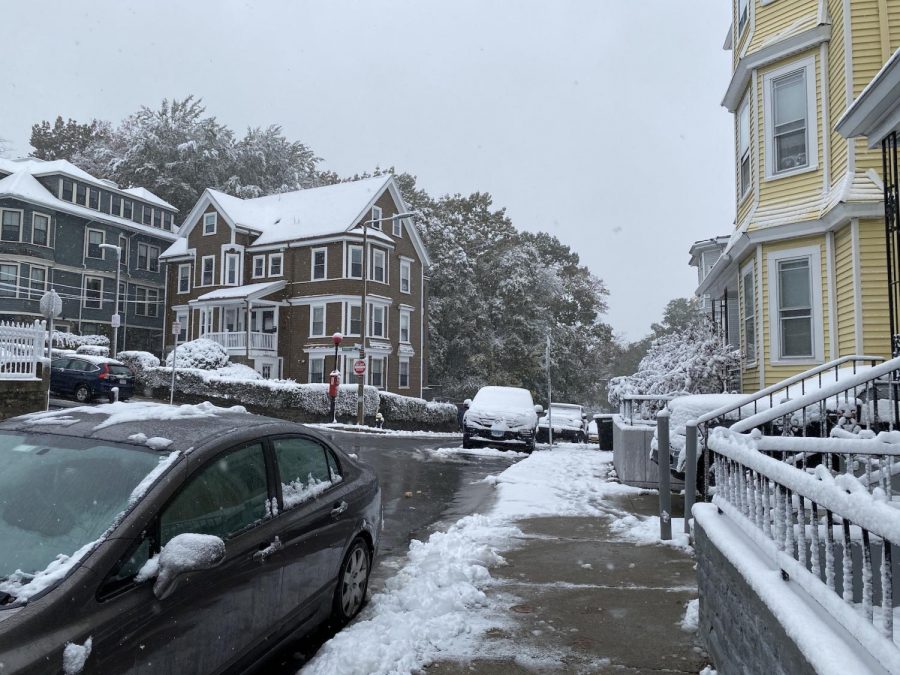 Climate Ready Boston is a city-organized group working with climate scientists to evaluate the greatest climate threats Boston faces. Heat stress, along with extreme precipitation and sea level rise are three areas of focus the group identified in its Climate Ready Report in December 2016.
Some proposed initiatives laid out in the report to combat heat included increasing tree canopy coverage and implementing cool-roof technologies, which reflect sunlight and reduce heat absorption in buildings, but others are focused on community health needs. 
For example, the organization has started tracking which communities would need emergency transport services for heat-related issues to better equip the city as temperatures get hotter.
"When we think about climate adaptation we are often thinking about buildings and infrastructure, but public health plays into climate resilience and adaptation very significantly," Davis said.
Intense exposure to heat can result in numerous ailments. As the body works to cool itself, blood flow increases at the surface of the skin but decreases flow to the muscles, brain and other organs, according to the CDC. Known as heat-related illnesses, these include heat exhaustion, heat cramps, heat rash and heat stroke and cause physical and mental complications that can potentially be fatal.
A variety of factors put people at risk for heat-related illnesses, experts say. A laundry list of drugs, including antidepressants and antihistamines, increase physiological response to heat. Many of these drugs act upon nerve endings with the side effect of blocking communication to sweat glands, and without properly functioning sweat glands, the body cannot cool itself efficiently. 90% of the body's ability to cool itself at extreme temperatures comes from evaporating sweat, so disrupting this process can have serious results.
Pre-existing conditions like high or low blood pressure, airway diseases like asthma or chronic obstructive pulmonary disease (COPD) and diabetes are all risk factors that make it more difficult for the body to handle heat.
People experiencing mental illnesses are also more at risk. Besides potential side effects from medications when experiencing heat, mental illness symptoms can flare up when provoked by high temperatures. Additionally, in general, older people are more vulnerable to heat-related illnesses, experts say — as well as less likely to own an air conditioner.
Although heat waves do not have an official threshold, weather services and reports in the Northeast generally agree they occur when at least three consecutive days reach 90 degrees. In 2020, Boston experienced 15 days that were 90 degrees or warmer and four separate heat waves. This has city officials like Davis concerned, especially about what this means for lower socio-economic neighborhoods.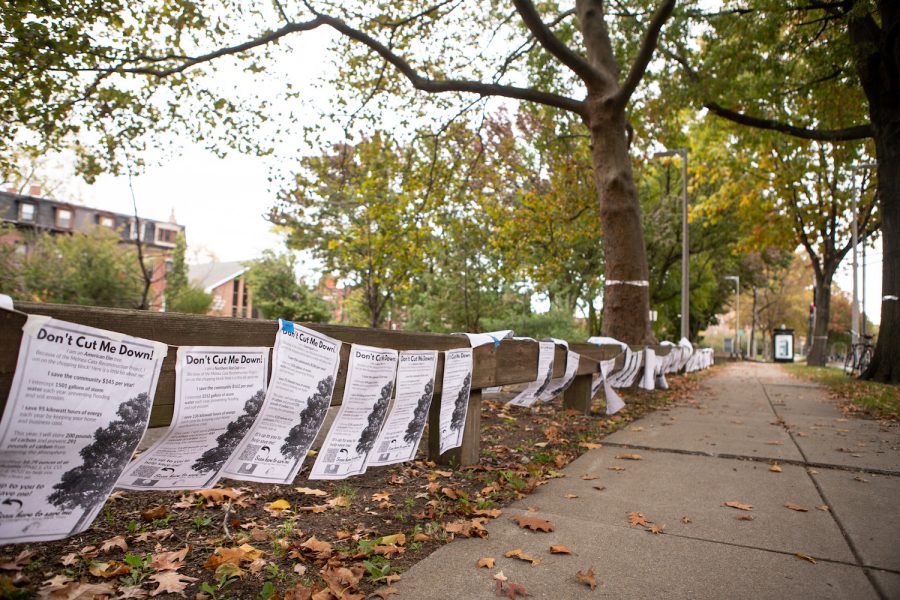 "What we are seeing is that we know heat risk and heat stress impacts more vulnerable populations disproportionately," Davis said.
A phenomenon known as "urban heat islands" targets these communities. In a heat island, temperatures can be 8 degrees warmer than in bordering neighborhoods. In a mild climate, that may not sound like much, but for those with no way to escape from the heat, 8 degrees can be extreme. Heat islands occur in areas with high settlement density, no open space and sparse vegetation. In short, more concrete means a hotter summer. And communities most impacted by heat islands are already at a disadvantage.
"Temperatures within heat islands are usually hotter in low-income, minority neighborhoods," Harlan said. "They don't have as many trees as wealthier, whiter neighborhoods."
A satellite map by Climate Ready Boston illustrated Boston land surface temperatures over 16 days in July 2015 and showed warmer regions in neighborhoods like Roxbury and South Boston. Neighborhoods adjoining open spaces like Boston Common and Arnold Arboretum are cooler.
First responders and medical providers also feel the strain when there are high temperatures. Dennis Cataldo, president and CEO of Cataldo Ambulance Service, which provides service to the greater Boston area, sees increased calls during heatwaves.
"In some communities that are densely populated, they could spend major time out in the field providing care," Cataldo said. During the summer months, Cataldo's staff is constantly reminded to hydrate and take care of themselves as well in the heat so they are then able to help others.
A study released in May by the Department of Environmental Health at Harvard University analyzed calls to Boston emergency departments. It found an increased number of dispatches when it was hot. When the temperature was 90 degrees Fahrenheit or above, there were 2% more calls to the Boston Police Department, 9% more to the Boston Fire Department and 12% more to the Boston Emergency Medical Services. This indicates a strain on the city's medical services.
"If we're in a heat wave for four, five, six days, it wears on first responders," Cataldo said.
A significant portion of Boston housing is triple-deckers and multi-unit housing without central air conditioning. Families without air conditioning in their homes or those who are houseless rely on city cooling centers. These are air-conditioned community spaces in which people are encouraged to cool off. They include libraries, community centers and schools. These indoor public spaces were not open last summer because of the COVID-19 pandemic, so during the heat emergencies the city opened temporary cooling centers and outdoor pools with limited capacity for residents. The city also reopened outdoor parks with splash fountains, Davis said. 
Additionally, Davis said, the city ran a pilot program providing cooling units to residents at their homes. Run in collaboration with the Garrison-Trotter Neighborhood Association in Roxbury, Boston Medical Center and Whittier Street Health Center, the pilot delivered air conditioning units and fans to older residents and those with pre-existing conditions.
Heat-related stress is gaining momentum to be considered a serious ecological problem, experts say.
"We need to think about heat as an indoor and an outdoor problem," Harlan said. "We need to think about it now as a chronic summer problem and not just as an episodic problem when we have an occasional heatwave."