Roxbury Unity Day Parade brings out residents, candidates
Small groups gathered outside Madison Park Technical Vocational High School early afternoon on Sunday to attend the fourth annual Roxbury Unity Day Parade. The parade is meant to celebrate Roxbury, Black culture and to drive more tourism to the area.
Parade founder and born and raised Roxbury resident Tanoy Burton spoke to the crowd about its importance before handing out community awards and later initiating the parade route.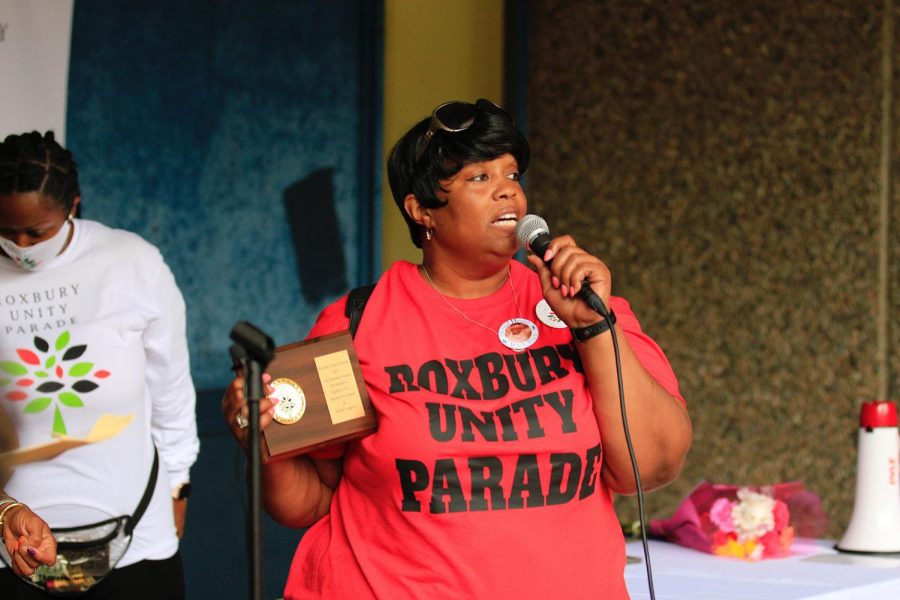 The route was about 1.5 miles long. It started at the high school and featured street performers, dancers and campaign teams. Different groups made their way around the streets of Roxbury and ended at Malcolm X Park. Attendees were greeted by vendors, live hip-hop performances and kid-friendly activities, like face-painting, at the park.
Burton said that neighborhoods like Dorchester and Roslindale have annual parades and that there are even Haitian, Puerto Rican and Dominican celebratory parades, but there were none for Roxbury.
"What about the Black parade? What about Black Boston? What about my neighborhood," Burton said to The Scope.
Congresswoman Ayanna Pressley and acting Mayor Kim Janey were both present to speak at the event and hand out awards. Several of Boston's elected officials and political candidates were also in attendance.
Event organizers say the annual event takes a year of planning, with vendor applications opening as early as October of this year.
Last year, its organizers chose to hold the parade in a caravan route, despite it being during a time of high coronavirus cases throughout the country.
"We felt that since Covid-19 was hitting the Black and brown communities harder than other communities, that it was important for us to carry on," Burton said. "And we were the only parade that did not cancel last year."
The Scope was there for the community celebration. Enjoy some photos from the event: