New initiative leverages consumer power to push for discounted insurance rates for homes without guns
In most states in the U.S., a homeowner without a swimming pool or trampoline may pay less for home insurance because swimming pools or trampolines are considered an "attractive nuisance." The same, however, doesn't apply for homes without guns. Now, a new initiative in Massachusetts is leveraging consumer power to encourage insurance companies to offer discounted policy rates for homes without firearms.
The project, called Safe Homes Initiative, is gearing up to collect signatures from homeowners around Massachusetts to join an "affinity group," consisting of people committed to switching to a home insurance company that is the first to offer a policy discount for homes without firearms. Three thousand members is the minimum number the initiative hopes to reach in order to persuade home insurance companies to offer the discounted rate.
"We do have to persuade the home insurance industry in the state of Massachusetts that it is a worthwhile policy for them to adopt…3,000 is pretty much the baseline for it to be worth financially for insurers to adopt a policy and take on that affinity group," said Michael Berkley, project leader of Safe Homes Initiative. "We've had some preliminary conversations with insurers already. Once they agree to the policy, then there may be subsequent steps of contact between the insurance company and the folks in the affinity group." 
To join the group, homeowners provide information such as name, email and phone number through the Safe Homes Initiative's website. Providing an address is optional.
"What you're doing by signing that is just saying that you would be willing to switch your policy over," Berkley said.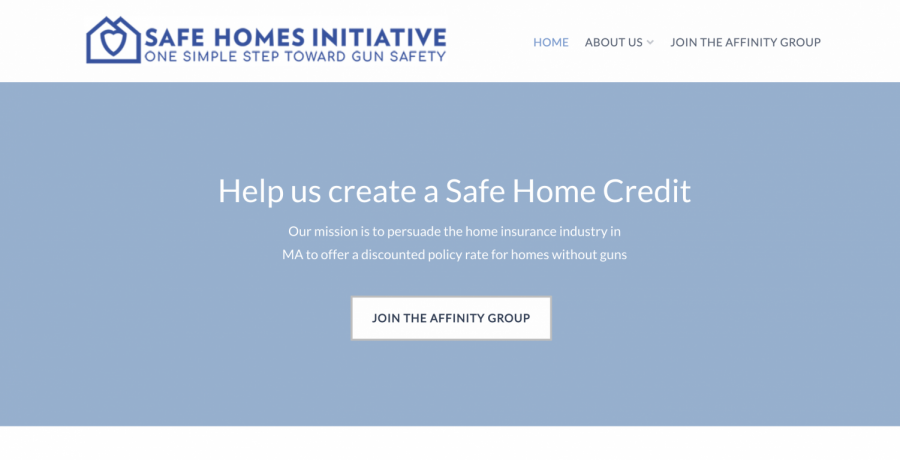 During recent years, businesses, especially large corporations have seemingly received pressure from consumers to do their part in addressing certain public safety and civil rights issues. After the El Paso shooting in 2019, Walmart announced it would discontinue the sale of handgun ammunition in its stores. Recently, Delta Air Lines, Georgia's largest employer, issued an internal memo calling Georgia's restrictive voting bill "unacceptable" and that it does not match the company's values after facing outrage from activists and customers regarding its silence on the issue, the New York Times reported.
"What we're trying to do is sort of leverage that momentum and that outcry and that passion and harness that. People are just fed up with not being able to make a difference and here's an approach that allows them to vote with their dollar," Berkley said. "I think we're at a critical mass where corporations are going to be more comfortable dipping their toes into the water in gun violence prevention and other seemingly polarized topics…not only can home insurance companies in Massachusetts have a little bit of financial incentive by taking on this affinity group, they can also promote a lot of corporate social responsibility by taking this problem on."
The Safe Homes Initiative is led by Executive Chair John "Joe" Knowles, who is also the president of the Institute for Health Metrics (IHM), which takes public health data from hospitals around Boston, organizes and normalizes the data, then provides it back in a standardized format to the hospitals to help inform process improvements.
The idea for the initiative was conceived when Knowles noticed his home insurance rate was lowered after he told the company he filled in the pool in his backyard. Years later, the rate went up again after the family purchased a trampoline. To his surprise, however, when he inherited his father's shotgun — which he argues would pose more risks than a pool or a trampoline — his insurance rate didn't go up.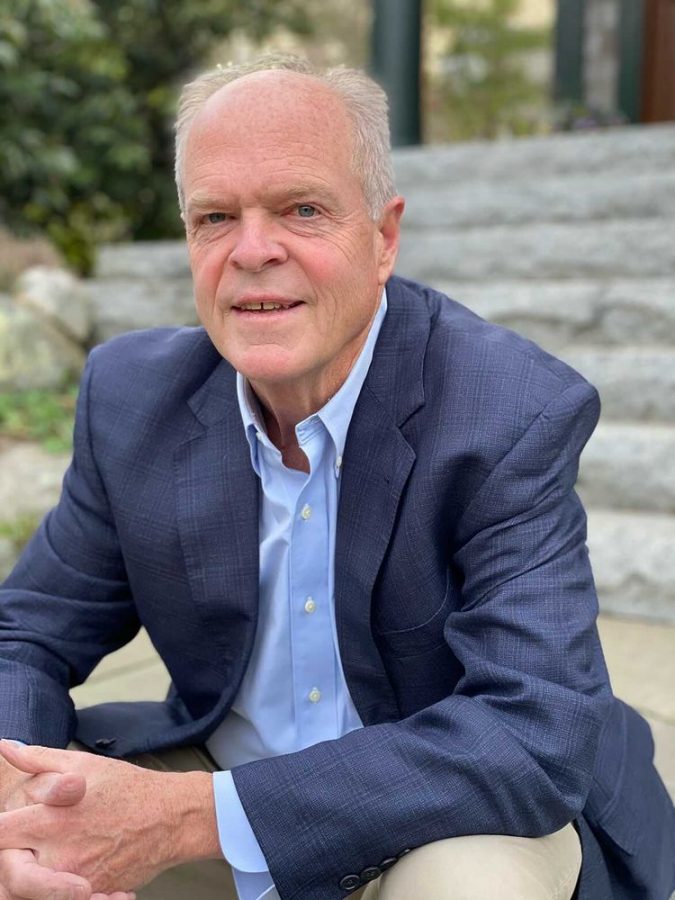 "My home insurance rate should have gone up and in fact, based on the stats, would have gone up much higher than it would have gone up putting in a pool or a trampoline or a tree house," he said. "And so I start asking about what is it I'm missing about this. Well, you know, it actually turns out that the NRA has seen to it that it's not legal for insurance companies to raise rates on gun owners…That's interesting. So, what if the swimming pool industry did the same thing?" 
In 2017, the IHM published a white paper arguing that having guns in homes poses as much risk as other popular risk factors including swimming pools and trampolines. 
Citing data from the Centers for Disease Control and Prevention, the paper points out that 478 out of roughly 38,000 deaths from gun violence every year are unintentional, with the most common causes include pulling the trigger while playing with a firearm, hunting or showing a gun to others. Meanwhile, drowning in swimming pools accounted for 683 deaths per year between 2005 and 2009 and an average of 2.2 people died per year from trampoline injuries between 2000 and 2009.
Knowles began reaching out to insurance companies to share the findings but got no response. Then, the idea of establishing an "affinity group" for homeowners who don't own a firearm to receive a discounted rate came from a conversation he had with now Speaker of the Massachusetts House of Representatives Ronald Mariano.
To gain momentum, Safe Homes Initiative has also brought together an advisory board consisting of public health researchers, business people, and thought leaders on gun violence prevention around Massachusetts, who could help elevate the mission and goals of the initiative. 
"These 14 people, and they're going to be really crucial in the success of this initiative," Berkley said. "The work that they've already done has laid the groundwork for what we're doing now."
Notable among the advisory board members are John Rosenthal, a developer and gun violence prevention advocate who founded Stop Handgun Violence, Friends of Boston's Homeless and Police Assisted Addiction Recovery Initiative, which provides training and resources for law enforcement agencies to create non-arrest pathways to opioid treatment and recovery and Sandro Galea, a physician, epidemiologist and the Dean of Boston University School of Public Health, who has published extensively about the causes of mental health and the consequences of trauma.
Ultimately, the broader goal for the Safe Homes Initiative is to expand to other states once it proved to be successful in Massachusetts. "Massachusetts can be a model state for a nation wide approach," Berkley said.
An important distinction Berkley hopes people make about the goal of the initiative, he said, is that it intends to "incentivize a safer home," not to infringe on people's ability to own a gun. 
Having guns in a home goes further than increasing the chance of accidental gun injuries and deaths, Berkley said, it also partly accounts for the high number of suicides by firearms. In 2018, 61% of deaths from firearms in the U.S. are suicides. That is 24,432 people. 
"A lot of folks almost use that as an argument against any sort of gun violence prevention. They say that you can't really include those deaths because it was someone's choice to kill themselves," Berkley said. "It's a incredibly complex issue but we know that most suicide deaths are impulsive." In a state like Massachusetts where there is a waiting period before a person is able to buy a gun, he said, suicide deaths have dropped dramatically.
"We don't want to take guns from folks," he said, adding that what the initiative is trying to achieve is outside the barrier of legislation policy.
"If you look down your street, and one neighbor has a swimming pool and one neighbor doesn't. The neighbor with a swimming pool is still pretty happy to have their swimming pool, they're just going to pay a little bit extra on their insurance premium each month," Berkley said. "But their next door neighbor who doesn't have a swimming pool, [they're] going to be paying a little bit less. So it gives them a little bit of that financial incentive to not own a gun, but it really will have no impact on folks with guns."