The Theater Offensive offers space for LGBTQ youth to express themselves through performance art
Abe Rybeck formed The Theater Offensive in 1989 with a group of artist-activists as an extension of the gay guerilla theater troupe United Fruit Company. Since then, The Theater Offensive's mission has been to give the lesbian, gay, bisexual, transgender, and queer community in New England a platform to express themselves through performance art.
The Theater Offensive's programs include the True Colors OUT Youth Theater and Queer Re(Republic) to provide workshops and resources for LGBTQ youth and artists in the Boston area. True Colors programs consist of LGBTQ youth and allies who work together to create and perform their own plays, poetry readings, and other performances. Queer (Re)Public programs provide workshops, commissions, and, in the future, a residency program for queer and trans people of color (QTPOC).
Director of Programs Tonasia Jones adapted The Theater Offensive's programs and resources for its queer youth and artists during COVID-19-related shutdowns to take place virtually. The Theater Offensive also introduced the QTPOC Artist & Youth Relief Fund to financially support QTPOC artists and youth who were involved with their programs.
The Scope recently spoke with Jones to further explore her work at The Theater Offensive. The following conversation has been edited for length and clarity.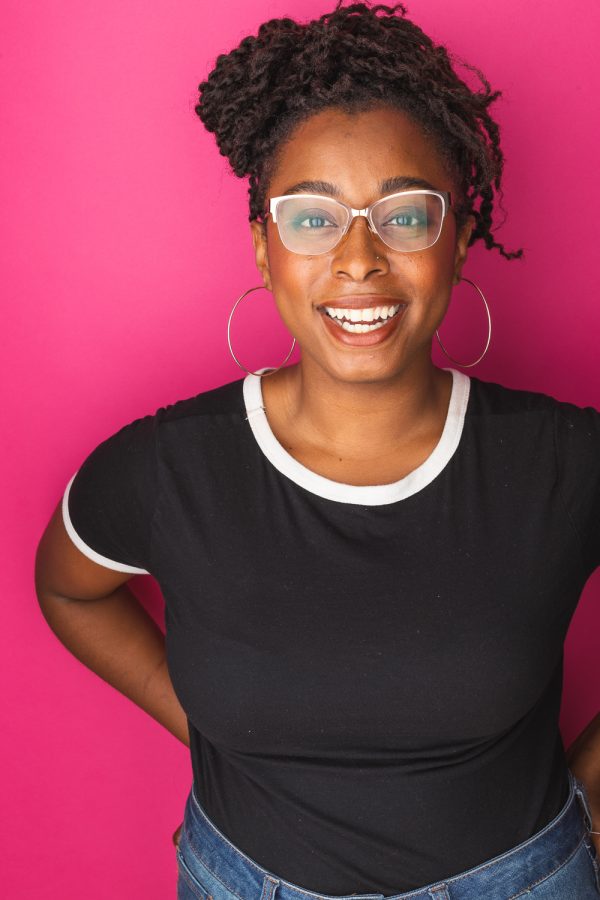 How did you first get involved in the work at the Theater Offensive?
I first got involved in The Theater Offensive over five or six years ago as a Programs Administrator. Then I worked my way up from Programs Administrator to Programs Coordinator. That was a little bit more responsibility, a little bit more helping and contact with the students, the youth, and the community. 
What programs are you running now at the Theater Offensive?
We have True Colors, which is our youth theater program [that] teaches pedagogy to QTPOC youth and allies in the Greater Boston area. That program consists of two or three smaller programs.
[First] is our Youth Advisory Board. [It] helps us come up with not only ways to move forward in our youth programming, but for us to actually make sure that our youth programming is modeling what the youth actually want. Then we have our True Colors Troupe, which is our troupe that is set up like a school year. The last one for True Colors is CAC (Creative Action Crew). Creative Action Crew, in the past, served as a crew of young adults who are college [students] or freshly out of college who come together and also devise a piece of work.
Other programming we have is our Queer (Re)Public Programming, which we just launched this year. It operates one, based on residency programs; two, based on commissions; and three, based on workshops.
Queer (Re)Public programming also revolves around our values, which have come out of our Queer [Liberatory] Aesthetics work. Our values are emotional wholeness and emotional tenderness, innovation and unrealities, space and segregation, medicinal and healing, lineage and time travel, edge-clearing and ambidextrous, and belonging.
What changes have you been able to see from individuals participating in your programs?
Last week on Instagram, we had a youth [share] our audition post and was like, "True Colors saved my life."
I think one of the things we actually see through our program is that QTPOC art is life-affirming for QTPOC individuals. Seeing it, being around it, helping it, [and] figuring out your own self through it [are] the medicinal and healing value that we really have. [It] is life-affirming and it is a joy-affirming [value]. It is community-building-led.
What impact do you hope to have on the LGBTQ community in the Boston area?
What I really want, if I have an impact, [is] I want the impact to be that there's a conversation. There's always a conversation in organizations that provide resources and that provide holistic programming for the community or who says they're going to.
I keep saying what it means to be a whole artist. I think that that is very undervalued, which is being an artist, being queer, being POC. [It] is something [I], as an artist, had to divorce myself in certain rooms. I can either be an artist and queer, but I couldn't be Black. Or I could either be a female and an artist, but I couldn't be queer and Black.
[What] I am interested in is, "How do we begin to take those fractals that the world divides us into and actually be whole while we create our art?"
What motivates your work, especially in these difficult times?
What motivates my work in this time is, number one, being involved with the youth. The youth give me so much energy to create in this time. Number two [is] working with artists. Working with artists will never become old to me because artists are people who are very much connected to vulnerability and emotional tenderness.
The thing that [also] keeps me going is people are still reaching out. People want community. People want building tools and want to be connected. People keep reaching out to me about programming. People keep donating to the programming. People are filling out surveys more than I think they have in the past.
What do you hope people understand about the work of the Theater Offensive?
I hope that people will understand that the work is indicative of how we do things. By going into this work as an organization that is really uplifting the whole of an artist, we get more work that is ambidextrous and that is on the edge of something different from theater or from the art that we've seen previously. I think that TTO has already demonstrated this in some of our performances.