Latina-owned zero waste shop UVIDA helps customers use less plastic
As the urgency of climate action heightens, Maria Camila Vasco's passion for the environment and reducing plastic pollution culminates in her zero waste UVIDA shop.
UVIDA, one of Boston's first eco-friendly and zero waste stores, features plastic free alternatives to everyday kitchen, bathroom and beauty items. From all-natural deodorants to biodegradable glitter to the bestselling bamboo toothbrushes, UVIDA sells its sustainable tools and swaps through an online store, a pop-up display at her mother's convenience store in East Boston and her brand new location in the North End.
Vasco's inspiration to open the store was seeded when she took her first environmental science course freshman year. She said she was immediately drawn to the topic because of its importance and connection to human behavior.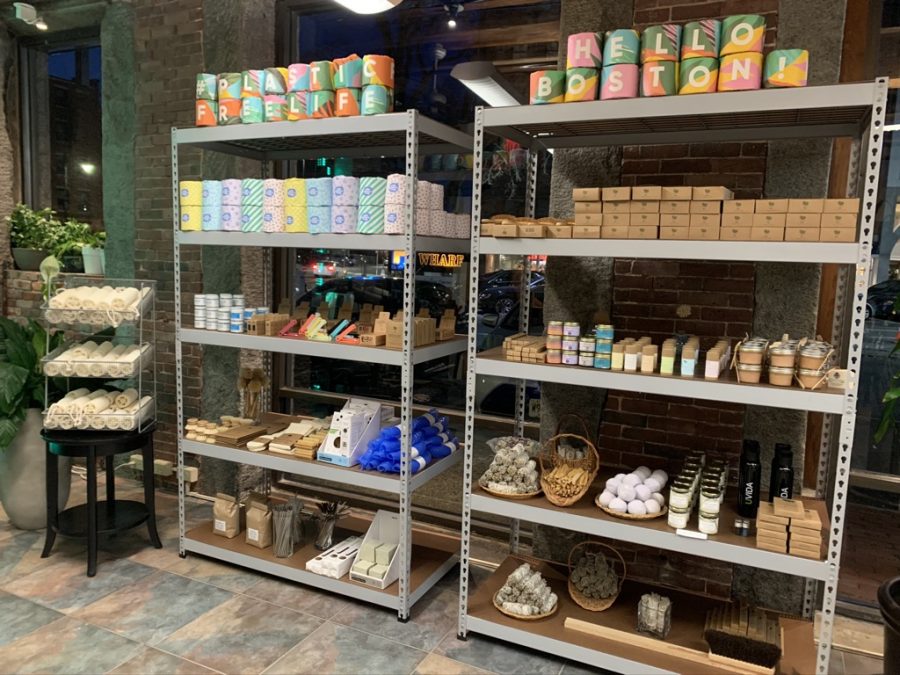 "Basically [I learned] how humans are damaging the environment and how the environment will damage us back," Vasco said. "So it's a full circle."
When considering her own effects on the environment, Vasco realized that she, like most people around her, used a lot of plastic. As of 2018, an estimated 8.3 billion tons of plastic have been produced since the 1950s, only 9% of which has been recycled.
"[Reducing] plastic pollution is the biggest way that I see that humans can stop this kind of damage to the environment," she said.
The concept of zero waste encourages waste prevention and reduction through engaging in responsible consumption and redesigning products to be reused. Products like the biodegradable dish brushes and wax food wraps that UVIDA sells allow consumers to cut down on the amount of plastic they use in their daily routines.
The recent UMass Boston graduate was hesitant to transform her passion into a business when her advisor first approached her about the college's new Entrepreneur Scholarship in 2019. Though she didn't consider herself to be an entrepreneur, Vasco realized the market was open for eco-friendly products without plastic packaging from responsible companies. She went on to win the $5,000 scholarship and  started building UVIDA with the funds.
Beginning last December with water bottles as her first product, which she put on the shelf at her mother's store , Vasco built out her inventory, turning the store's front corner into UVIDA's space. And the brand is still expanding, this time into a spacious store in the North End, which opened on Dec. 4.
A UMass Boston classmate of Vasco and now loyal customer Lexi Montoya first discovered UVIDA during a pop-up on campus. The brand has inspired and guided her zero waste journey, which began with using products like the bamboo toothbrush, toothpaste tabs and plastic-free deodorants, and is expanding into her kitchen drawers. Through UVIDA, Montoya has found a variety of products that make removing plastic waste from her daily routines easier than she expected.
"I thought there was a small amount of products that I could replace that would be zero waste," Montoya said. "[Now], I feel like there's so much more out there that's easy to use that's still good for the planet and good for our bodies."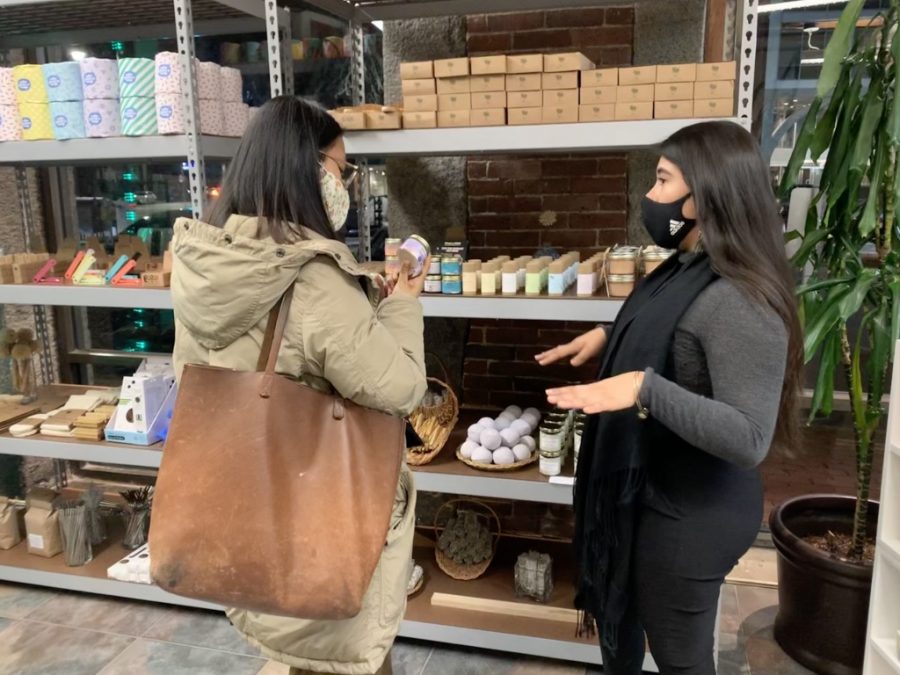 Montoya also said that while eco-friendly products tend to be more expensive than their counterparts, she's willing to make the small financial commitment to ensure good quality purchases.
Some customers are sustainability-aware and come in knowing exactly what they want, while others are new to the concept of zero waste or the importance of non-toxic beauty products. Vasco is always happy to engage and educate her consumers about her mission and environmental concerns.
"Everyone has that in the back of their mind, like scared, nervous, and concerned about what the future can look like," Vasco said. "So I'm happy that you can talk about that with me."
The next step for UVIDA's inventory is to offer refill stations with shampoo, conditioner, body wash, body lotion and hand sanitizer. Rather than buying and throwing away countless plastic bottles, customers will have the opportunity to reuse their containers and prevent them from going to landfills.
Post-COVID-19, Vasco hopes to host events, workshops and pop-up displays from other small businesses at the store, cultivating an educational and inclusive community.