Changemaker: Lovin' Spoonfuls rescues fresh foods from stores for those in need
While many are experiencing food insecurity due to unemployment during COVID-19, a large amount of fresh produce goes to waste every day across grocery stores, farms and farmers markets. Nonprofit Lovin' Spoonfuls rescues and distributes these healthy, fresh foods that would otherwise be discarded and deliver them to those in need.
The Allston based organization, which has been around for over 10 years, now provides around 75,000 to 80,000 pounds of food a week to 160 nonprofits across Massachusetts, which will distribute the food to low income families. Lovin' Spoonfuls deliver to a wide range of organizations including local YMCAs and Boys and Girls Clubs, food pantries, after school programs, senior centers or homeless shelters.
The foods Lovin' Spoonfuls rescue are perishable groceries including fruits, vegetables, dairy, proteins and prepared meals that are deemed no longer salable, gently bruised, or near its expiration date. These items help supplement the nutritional needs of food insecure individuals who often have to rely solely on canned food from food banks.
During COVID-19, the organization implemented physical distancing and other safety measures in place to protect its staff and volunteers while rescuing, handling and distributing food, making it more challenging to keep up with the rising food demands. Senior Director of Development at Lovin' Spoonfuls Erin Keohane has been leading fundraising efforts for the organization to be able to continue delivering fresh food during the pandemic.
Keohane discussed some of these challenges and Lovin' Spoonfuls' effort to meet them, with the Scope. The following transcript was edited for length and clarity.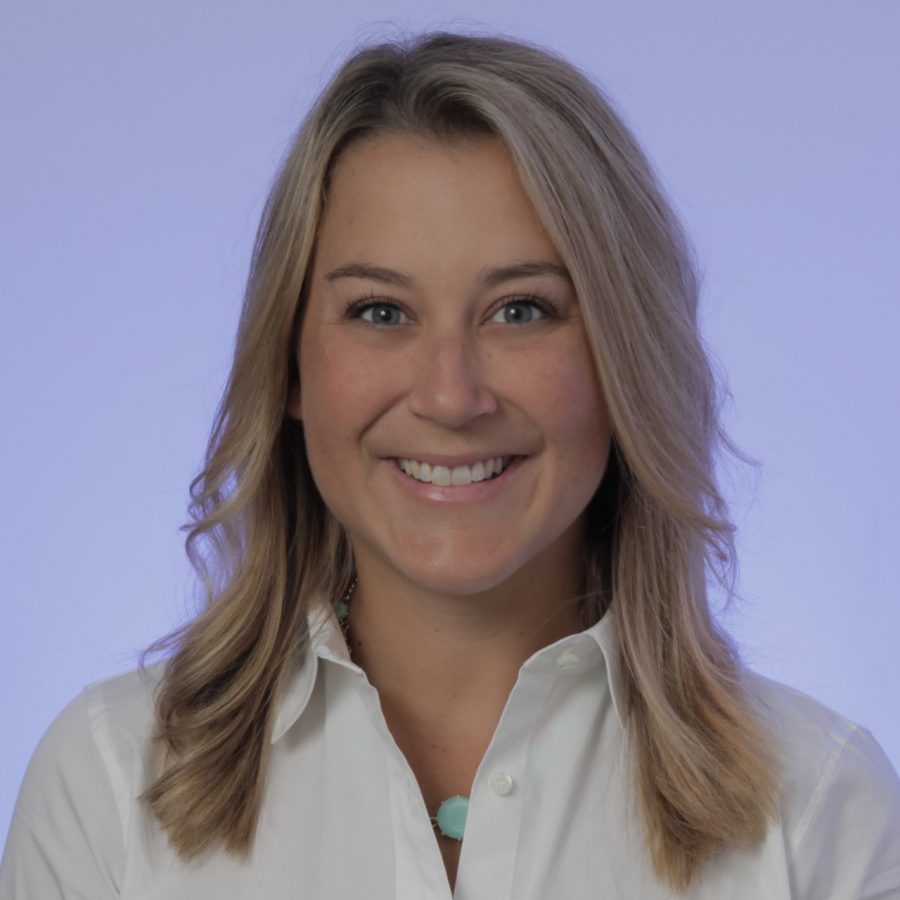 Q: Where is Lovin' Spoonfuls getting the food from?
A: We get them from a lot of different local grocery stores like Trader Joe's, Whole Foods and Stop & Shops and we partner with a lot of the local grocery stores.
Q: What are some difficulties the organization faces during COVID-19 in regards to the pickup and distribution of food?
A: We have definitely made sure that our staff is protected and that they are doing social distancing while making sure they are not hand in hand with our partners, but the food that we have rescued has remained consistent. However, we noticed that a lot of our non-profit partners are actually seeing an increase in the need from the community. So Project Bread, which is a local non-profit, has reported that food insecurity, here in Massachusetts, is close to 40% right now. Before COVID-19, it was at about 9%. So there are a lot of people out there who need our help and we are doing everything we can to help meet that growing need. We actually just launched a new truck which is gonna help serve Lynn, Melrose, Revere, Everett, Saugus, basically the North of Boston territory.
Q: What challenges have your staff faced?
A: [COVID-19] has put more of a physical burden on our staff. Under normal circumstances, we usually have one if not two people driving around to pick up the food, but with COVID, being in a truck you can't really social distance being side by side. So we dropped it down to one person in a truck at a time. So I think physically, it became quite demanding for our food rescue coordinators, the folks who pick up and deliver the food. But other than that, our partners that we pick up from are still very excited that we are maintaining our program through COVID and that on the other end our non-profit and clients … have been very appreciative that we have kept on going.
Q: How has your fundraising efforts been affected during the pandemic? 
A: So from the fundraising perspective, besides the work that we were actually doing on the road, every year, we have a budget on the amount of money we have to raise for the organization and about half of that every year comes from hosting a fundraising event, and because of COVID-19, we've had to cancel our fundraising event for the year. We have gotten creative and we are going to be hosting some virtual programs. But you know, when our events raise close to a million every year and then are gone, we need to sort of get creative on how we fundraise.
Q: What are the virtual events Lovin' Spoonfuls is hosting this year to fundraise?
A: So we actually just held one about a week and a half ago. We held what we call a Chefathon which is a home virtual cooking demo. So we feature a different chef every time we do this event. We had Jamie Bissonnette, who owns a few restaurants here in Boston. We also had Andrew Zimmerman, who you might know from the Travel Channel. He is the host of Bizarre Foods. He is a big friend of Lovin' Spoonfuls. So we have different chefs come and they host a cooking demo and people pay for the tickets to get access to it, and that went really well. We are also in the midst of planning our Ultimate Tailgate event, which is normally an in person event, but we're likely going to do it virtually this year, and that would take place either in October or November.
Q: What is your favorite thing about the job?
A: I would say, even on really challenging days, where, you know, work might be tough, or where you might not get a grant that you applied for. I know that the work that we're doing is so important. I think at the end of the day, it's incredibly helpful to know that the hard work you're doing is leading to something really beautiful at the end of the day, and really helping feed a lot of people that are in need.