Changemaker: Mary Elizabeth "Beth" Chambers, director of Catholic Charities of Greater Boston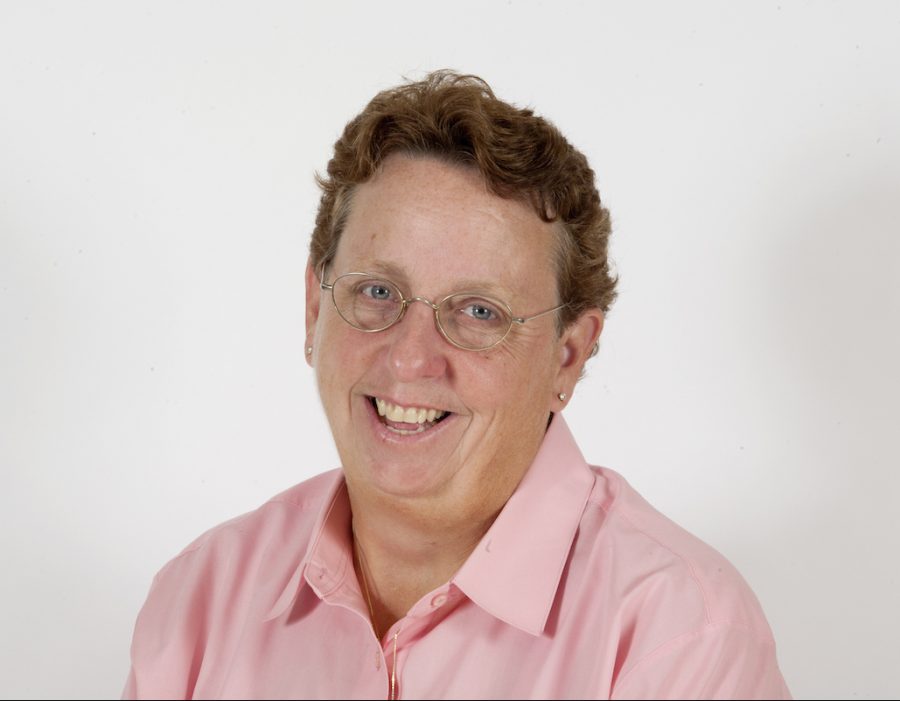 Filling the food gap and summer activities among children and teens has always been a goal at the Catholic Charities of Greater Boston. But this year, it has taken on more meaning given the increasing struggles families across the country face with unemployment and food insecurity due to COVID-19. 
The Teen Center of the Catholic Charities of Greater Boston (CCAB) in Dorchester has been providing children from 5th grade to 12th grade resources such as daily free breakfast and lunch and summer activities such as a free summer camp funded by the Department of Education. The organization supports low income communities of all religious faiths. 
Prior to COVID-19, the Boston Summer Eats Program helped provide meals for kids at the CCAB's summer camps but running the camps is no longer feasible during the pandemic. 
Director Mary Elizabeth "Beth" Chambers is the figure behind all of these activities at CCAB for 30 years. She has been a fierce advocate for children's food security. Even though the center had to make multiple adjustments since March to slow the spread of the virus, Chambers made sure meals are still coming to children in need. Everyday, the CCAB provides food to around 200 kids while following the Centers for Disease Control and Prevention's regulations on social distancing to keep visitors safe.
Before working in the nonprofit field, Chambers worked in a residential treatment center in upstate New York right out of college. In her current role, she hopes to make sure the organization continues to provide meals for children of lower income households.
Chambers discussed her work at the CCAB providing resources to children in need with the Scope. The following transcript was edited for length and clarity.
Q: What are some of the broader things the CCAB provides for the community?
A: We have a multitude of different programs. We have ESL classes, adult education classes, and 6 food pantries. We also have shelters in Boston and outside of Boston that specializes in homeless families and women in treatment who are able to keep the children in placement with them. We have emergency services to help people with their bills. So we are a multi-service agency.
Q: Are the services at your Teen Center free of charge?
A: Everything they do at our Teen Center is free of charge. The children pay nothing. So before COVID-19, they would go on field trips everyday, go to surf lessons, go camping up in the White Mountains of New Hampshire, I could go on and on. 
Q: Who is eligible to participate in the programs?
A: There's not really a criteria. We know that they are from low income families and that's why we strive to make sure that we do fundraising as much as we can for some of the field trip ideas. This summer is more education while making sure we are social distancing, trying to keep kids apart as much as possible while at the same time I have a group them come over to the office and work in the food pantry to get experience but also to be, you know, volunteering in the community at the same time.
Q: Do you have youth volunteers in the program?
A: So we have a group of teenagers who are getting paid, they are called MLK scholars so they get a little bit of money to help out and everything. We monitor them to make sure they are social distancing while helping them out to see what else we can do for them so everything will work.
Q: What do they do as volunteers and what other resources do you provide them?
A: So the kids are coming in and volunteering and then at the same time we are doing educational programming for them to keep caught up with schools and helping families with whatever they need right now. So if a family needs help with rent, they send [their kids] over here and we can help them and do all of that for them.
Q: How was the food distributed before COVID-19 and how is it being distributed now?
A: Well at the Teen Center, all the food was initially delivered to the families right to their home, so bags of food would be made for the kids and for the whole family and now you know, they continue to do the same thing and the kids help with packing up the bags and making them for families.
Q: As you are still operating during these times, what has been the response to the programs?
A: Well, I think it's become more difficult, no matter how you look at it. So what it is, you know, parents are concerned, but at the same time, parents have to work. So because they have to work, they're saying, 'I need my child to do something because we have to get back to work and everything'. So, you know, they will come in and talk to staff and follow through with them to make sure that everything is being done in accordance with COVID-19. 
Q: What are the measures the organization has taken in order to provide these services during COVID-19?
A:  We are absolutely positively doing all of that whether it is the deep cleaning the site where they are at is cleaned every single week. To make sure that parents can continue to be employed, and that the kids can come into the program a whole lot less than before, but that they can come if they need to. Also, Every single child cannot enter the building until their temperature is taken and until they answer some questions, you know, as far as how they feel and everything.