Changemaker: Magdalena Ayed, fighting climate change and protecting coastal communities
Magdalena Ayed, 46, might be the executive director of The Harborkeepers, but she is also an organizer, urban planner, designer, administrator and an East Bostonian who lives on the water.
Based in East Boston, The Harborkeepers is dedicated to coastal resiliency that goes beyond just the shoreline and reaches into the community itself and all the issues facing it. The Harborkeepers tackle sustainability and respond to climate change, but also use their lens to approach other community challenges like gun violence and drug use.
Since she founded the nonprofit in 2016, Ayed and her colleagues have worked to organize trash cleanups on East Boston shorelines and led weekly education programs with elementary and middle schoolers.
Ayed spoke with the Scope about her organization, her goals and the importance of access to shorelines and their benefits in her community. The following transcript has been edited for length and clarity.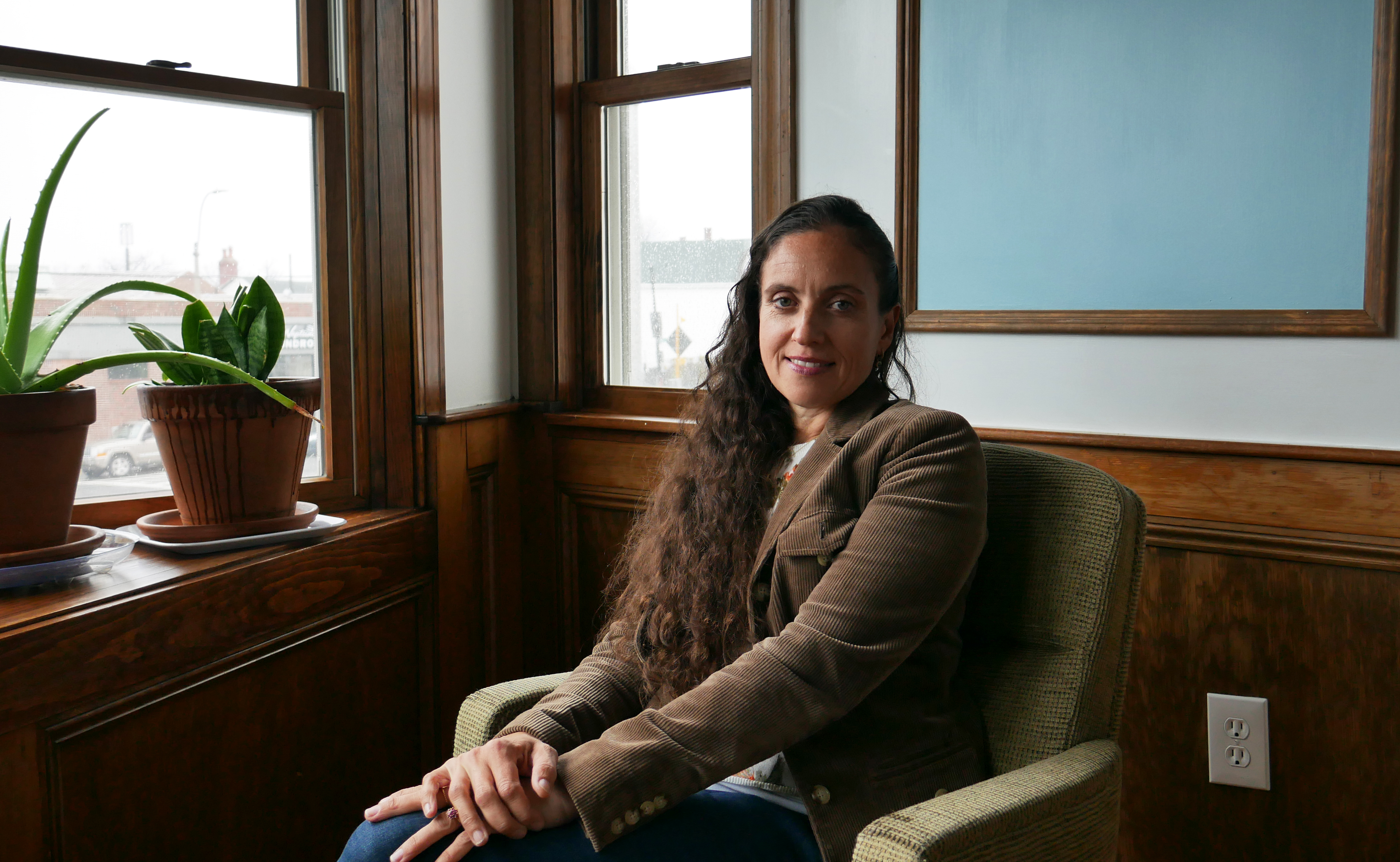 Q: Why did you start the Harborkeepers?
A: As a resident living by the water and being in this neighborhood that is so dynamic and so diverse, with this really incredible history, I just felt like how could there be no organization solely devoted to waterfront and coastal issues? We're tying in the climate resiliency piece into some of the existing vulnerabilities of the neighborhood. Our organization needs to deal with issues here and now, so that could be dealing with issues of gun violence or dealing with issues of drug addiction and trying to figure out how we can build environmental stewardship at the same time and create awareness about the climate impacts.
Q: What programs do you run that you're especially proud of?
A: The shoreline cleanup was at the core of our work from the beginning. That was at the core of our programing before we had any money to do anything else because it was kind of symbolic. Here are these people making this place look better, over and over again.
We're rolling up our sleeves and doing the dirty work, cleaning up trash, but it's doing multiple things that people don't realize, which is fostering environmental stewardship and bringing people together that might otherwise not have met or done an activity together.
The coastal education with elementary and middle schoolers is the other [program we're proud of] because the children are our future. A lot of people say it, but a lot of people don't act on it. I think if we're not going to teach local kids about the coastal environment, then we will have failed as an organization.
These children will remember if you taught them how plastic breaks down in the ocean. We're going to the schools and teaching every week. They're finding solutions on their own or declaring they want to study something they might not have gotten into, if we hadn't exposed them to the coastal environment. 
Q: What's your motivation for doing this work?
A: Just being able to be anywhere in East Boston and be able to walk to the water. I think that's an inspiration not just to me but for a lot of people, and that inspires our work. If we're going to do environmental stewardship on the waterfront, just stepping foot on a shoreline and being by the water has multiple effects on people. You're touching it, you're on it. It's an inspiration for me and I think it inspires other people around it.
Q: What are some challenges you're facing right now and how are you trying to overcome them?
A: General administration for a nonprofit, while trying to grow [and] while trying to have an impact and trying to build resiliency can really be a challenge. Partnership building is key, because we only have a certain amount of resources for a certain amount of programs. Maximizing partnerships really is able to pull in other people who we would not otherwise have and it builds consensus about the big issues and topics and it has an impact.
Q: What changes do you see happening?
A: We're able to quantify having an impact through how many people we reach. That could be the children that we work with in our Climate NaTURE [Nature as Teacher for Urban Resiliency Education] program. You go back to these schools, continue the programming, see the changes, see people learning.
Q: How do you define coastal resiliency?
A: Coastal resiliency is the ability for communities to be able to access benefits from their shoreline. Whether that's having a job in a port-related business or being able to access any body of water in a way that's meaningful to them, but also improves their quality of life. That also means being able to withstand impacts from coastal events like storms. Sometimes it's just a matter of enjoying, watching the waves, something simple like that.
Q: What's your main goal, and how does that shape how you do your work?
A: It really is what our mission says, which is to build coastal community. We want to ensure that as much of the community is as resilient as possible. The resiliency has to be community-driven, it has to be designed by the people — with the help of resources and partners and other stakeholders, but really has to be done kind of like a wound has to be healed from the inside out.