Climate change is becoming more prevalent in Seaport, residents unaware of city's plans.
Editor's note: The Scope partnered with students from Ha Ta's "Digital Storytelling and Social Media" course at Northeastern's School of Journalism to conduct random person-on-the-street interviews with residents from two Boston neighborhoods most affected by climate change: South Boston (the Seaport District) and East Boston. In each neighborhood, students stopped and spoke to more than a dozen people. The below story is what they found.
Signs of climate change are beginning to appear along the shoreline of the Seaport District. Still, while most of the residents we spoke to are concerned about the future of climate change, most have not witnessed its impact on Seaport and are unaware of the city's plans for action.
On Seaport's waterfront, flooding has impacted local businesses, especially on days with heavy rain. Porter Square Books, an independent bookstore based in Cambridge's Porter Square, has seen this first-hand. They recently opened a new location in Seaport, across from the Institute of Contemporary Art. Employees there said that flooding has been a recurring problem since the move.
"It started flooding, and we got a bunch of water, which is very scary, especially when you have paper books that are very easily damaged," said 18-year-old bookseller Cindy Tran. "Water has not been very friendly to us."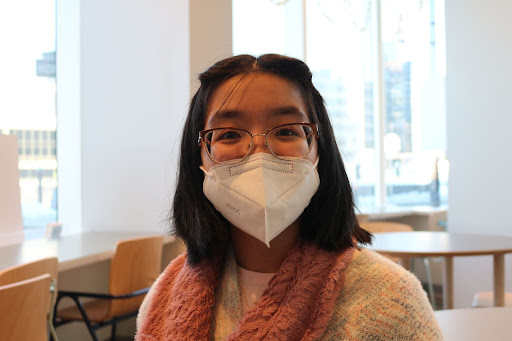 But while businesses are starting to put contingency plans in place for future flooding, the residents of Seaport expressed being uninformed about how rising sea levels will affect them in the coming years.
Lena Cavallo, an attorney, moved to the Seaport area in 2020. She's never seen flooding near her apartment building but has witnessed it near the Barking Crab restaurant and the Harbor Walk Overpass. Her apartment building is close enough to the water that it's within view of the pier, and while her lease didn't say anything about contingency plans for flooding, she knew it was important to be ready.
"We need to pay attention to everything the science is telling us in order to prepare," Cavallo said. "I think we have a duty to listen instead of just blindly going forward as if none of this information is out there because it is."
Seaport residents like Cavallo are not alone in being concerned about the issue of future flooding. Many people who live and work in South Boston have recently become aware of the impending effects of climate change but lack information about what the city is doing to prepare its shorelines adequately.
Suffolk University student Noah White has lived in South Boston his whole life, near Andrew Station. He said that while his family never considered the possibility of flooding while he was growing up, his work at the South Boston Neighborhood Development Corporation has brought the issue of flooding to his attention.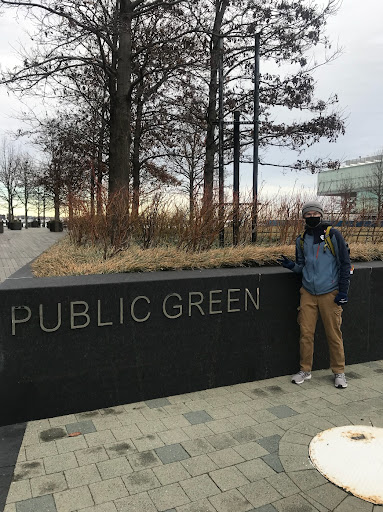 White believes residents are aware of environmental problems, to an extent, but he does not think there is enough being done to look ahead to the future when it comes to flooding specifically.
"I've heard so many things [about how] the whole Seaport will be covered in water in 10 years," he said. "I don't think anybody is doing anything."
Since 2018, the City of Boston has been implementing coastal resilience solutions for climate-related challenges that Boston will face in the upcoming years.
"Boston residents are already affected by extreme heat, rain, snow, and flooding," a spokesperson for Climate Ready Boston, a City of Boston initiative to prepare the community for the long-term impact of climate change, said in an email on background. "The city launched Climate Ready Boston to help Boston plan for the impacts of climate change and build a resilient future. The 2016 Climate Ready Boston report indicated [that] areas the Coastal Resilience Solutions for South Boston reports present near-term strategies and a long-term vision for the neighborhood."
While the city has a decades-long initiative already underway, many residents are still in the dark about the solutions for flooding. And unless the city takes more action to spread awareness of its plans, residents will continue to remain in the dark about the area's future.
John Bennett, 56, is another longtime South Bostonian. Though he currently resides in Quincy, he once regularly attended church at Our Lady of Good Voyage, which was across the street from the Institute of Contemporary Art, where he now works as a Visitor Service Associate. While Bennett doesn't recall much flooding in Seaport throughout his lifetime, he notices many buildings that are now taking precautions out of concern of what's to come.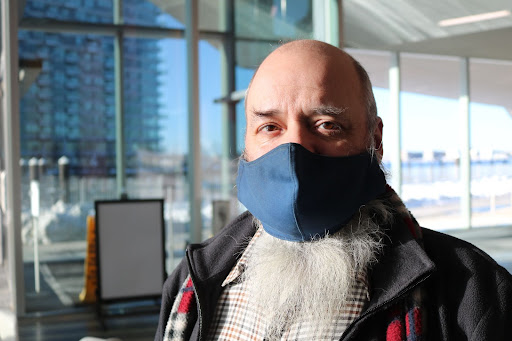 "I know that a number of these new buildings have storm fences," Bennett said. "They think they're gonna protect them with these little vinyl fences, but I don't know. I have my doubts. It seems like the tides are right on the edge."
When asked if he was concerned about future flooding, he did not hesitate.
"Oh, absolutely," he said. "I wouldn't live down here. Not even on an upper floor because your apartment might be safe, but you're trapped."
Though flooding hasn't yet become a regular part of life in the Seaport, Bennett predicts that it won't be long before sea-level rise forces it to the forefront of everyone's attention.
"I've got a funny feeling that in the next 10 to 20 years, [flooding is] gonna be regular," Bennett said. "This place was all marshland, and I have a feeling it'll be marshland again."