Christina Pascucci-Ciampa creates a safe space at All She Wrote Books
"What sets us apart from other indie [bookstores] is that we do not carry every book imaginable. We're not a general bookstore."
Christina Pascucci-Ciampa started the All She Wrote Books pop-up shop in 2019 as a three-tiered cart full of books from her own collection and donations from friends. As a pop-up shop, All She Wrote Books appeared in various markets and breweries in the Greater Boston area, such as Bow Market and Winter Hill Brewing Co. in Somerville, with books written by authors from marginalized communities. Pascucci-Ciampa's vision was to create a bookstore with a more diverse collection of books than a general indie bookstore and create a safe space for customers to find themselves represented in those books.
In 2020, All She Wrote Books opened a brick-and-mortar location in Somerville with an appointment system for in-store browsing due to the COVID-19 pandemic. Since then, the store has donated books to the Somerville Public Library, hosted a free book fair at the Arthur D. Healey School, and participated in the Read in Color program, which provides Little Free Library boxes in Boston with books about social justice.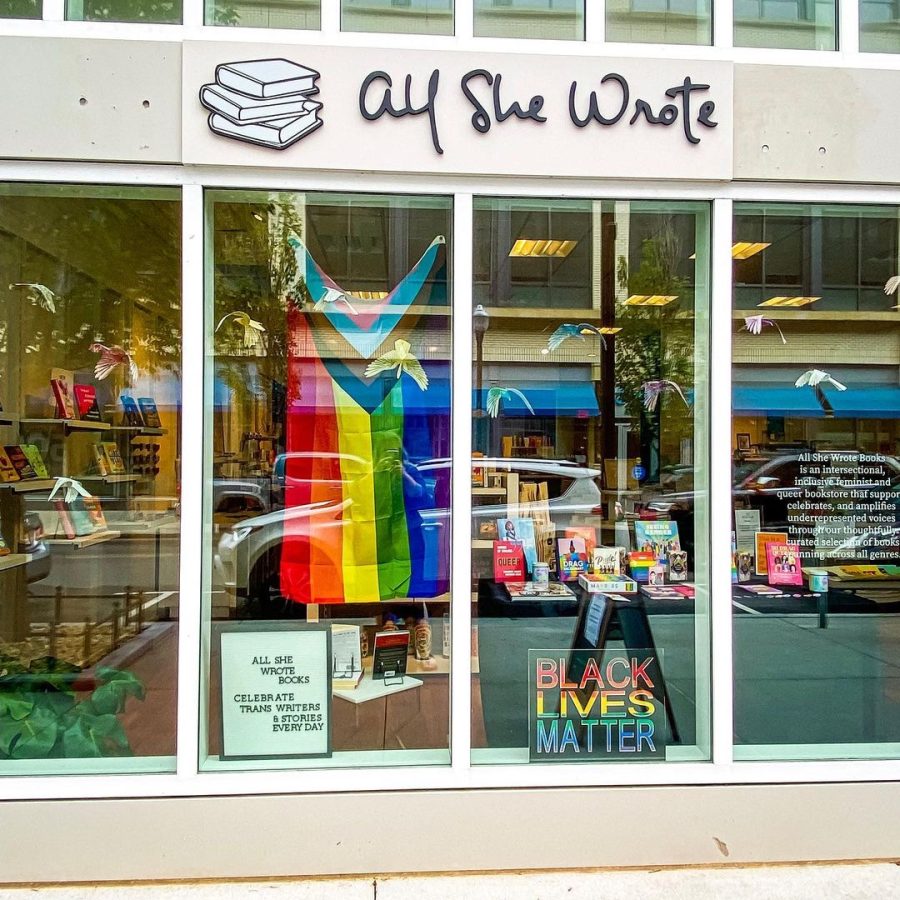 All She Wrote Books also highlights local artists' work in the store. Each month, the store features an art installation of an artist's work surrounding a certain theme. These displays aim to give artists a platform to share their projects and the specific messages they want to convey with their art. Stacey Piwinski, the operations and programs manager, hopes to expand the store's collaborations with artists to include panel discussions in which artists and offers who explore similar themes can discuss their work with each other and the community.
The Scope spoke with Pascucci-Ciampa to discuss the origins of All She Wrote Books and her goals to expand the store's work with local communities.
What inspired you to open All She Wrote Books?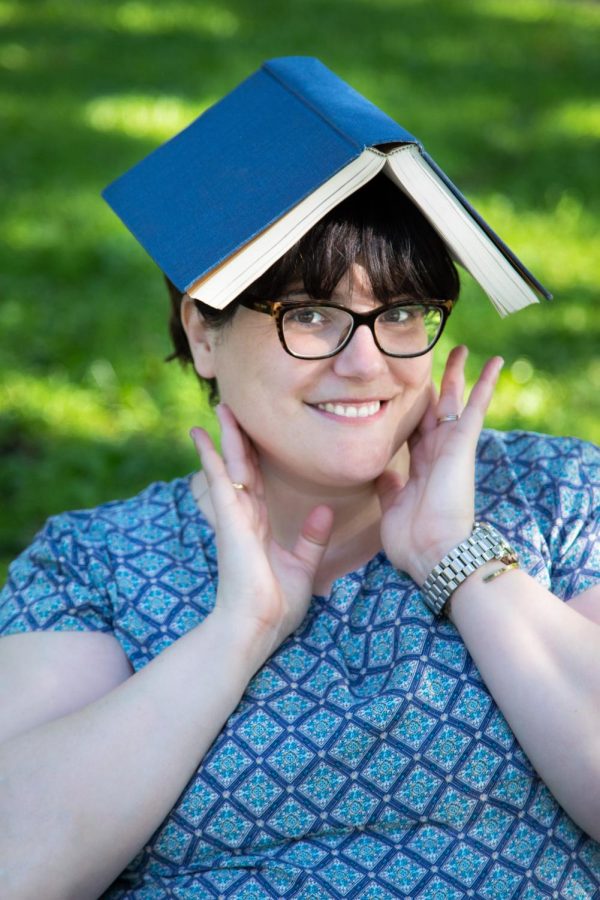 It's a combination of things. So part of it was inspiration from a book that I had read called "The Feminist Bookstore Movement" by Kristen Hogan, a nonfiction book that kind of walks through the history of feminist bookstores from 1970 to the early 2000s. The other inspiration was really just kind of — I don't want to call it an aggravation — but kind of like an annoyance, if you will, of the fact that every time that I went into my favorite bookstore, it was always the same five feminist titles or the same, you know, five queer books or gender study texts. It wasn't really much of an array of books, which we all know are out there.
So it was kind of a combination of those two items that kind of inspired me to start All She Wrote Books and create a space where you could find more than just the five titles that you could see anywhere or see yourself in the text or the pages of a book; sometimes we don't necessarily always see ourselves reflected in many of the books that have been out there for years.
Can you tell me more about how you started as a pop-up shop and went to a brick-and-mortar store?
I started in April 2019 — April 20, to be exact — of 2019 with our first ever pop-up. The books were curated by donations from friends and my own bookshelf before I knew there was buying in publishing. It started really as a used bookstore with a three-tiered IKEA cart that I would bring around. We set up at different markets, different breweries, different locations throughout the Somerville and Greater Boston area, talking to people about books, whether it was for two hours, four hours or six hours. That's kind of how we started, and it kind of moved from there where we would just pop-up at different locations in different places, which then led to a conversation about the space that we're currently in, which happened in early 2020 before we knew that we had a pandemic on our hands that we're still in, of course, and that conversation led to this opportunity.
This opportunity did not originally happen the way it was initially planned, but we rolled with it. Then we officially opened our doors for folks through an appointment system, so in-store browsing appointments [started in July] of 2020. We've been in the space for about 16 months, roughly, and it's our first brick-and-mortar. We're really happy with how it's evolved and come to be, and I'm excited to see what it looks like going forward.
What do you think sets All She Wrote Books apart from other bookstores?
What sets us apart from other indie [bookstores] is that we do not carry every book imaginable. We're not a general bookstore. You're not going to buy Stephen King from us. You're not going to buy Bill Gates from us. You're not going to buy a lot of those kinds of celebrity books or books that kind of always seems to make the top 100 list on the New York Times, both for fiction and nonfiction.
What makes us stand out is that we curate all the genres you can think of for an indie bookstore but with books that you typically do not find in a general indie bookstore. So that's kind of the part that separates us.
Another part that separates us from other indie bookstores is just what the space means. The space is intended to be a safe, welcoming environment for anyone, especially for those populations who have been marginally suppressed for years and years and years. It's a chance to come into a space at any point of your life and feel love and loved and respected no matter what.
How does All She Wrote Books get involved in the surrounding communities?
We do many different things with the surrounding communities, particularly the Somerville community and the East Somerville community. My neighborhood is East Somerville. It's actually where I started All She Wrote Books as a pop-up bookstore, so it's very near and dear to my heart. We have worked with the Somerville Public Library, specifically with [the] curation of their books, working alongside their librarians. We're currently working with one nonprofit, Connections [Individual and Family Services], which is in East Somerville. We're building a free library within that space, which is huge.
We've also worked with 826 Boston and the Little Free Library organization to supply diverse cc books across little free libraries in the Greater Boston area. We've also worked with a queer collaborative called Haus of Threes. We're setting up a library within their space as well. We've also hosted numerous events with nonprofit organizations within the area, and we'll continue to do so into the new year.
We're finding ways of also working with the local elementary schools as well in Somerville. We host the annual book fair at the [Arhtur D.] Healey School here in the store. We did that starting in 2020, and we hope to do it again this year and add more schools to that non-Scholastic book fair.
What do you hope to accomplish in the future for All She Wrote Books?
I hope to bring more community events to the space. I hope to expand our reach aside from our current community. I see a lot of different ways and directions we can go in, and I hope to, you know, get even more involved in the current community that we're in. It's tough. I'm a planner by nature, but it's not … I don't know what it will look like in like five years or 10 years. I do know that we'll continue to have an impact within the communities that we serve. That I do know and that I hope to see continue as we grow throughout the years.
What would you want customers to know as soon as they walk in the door?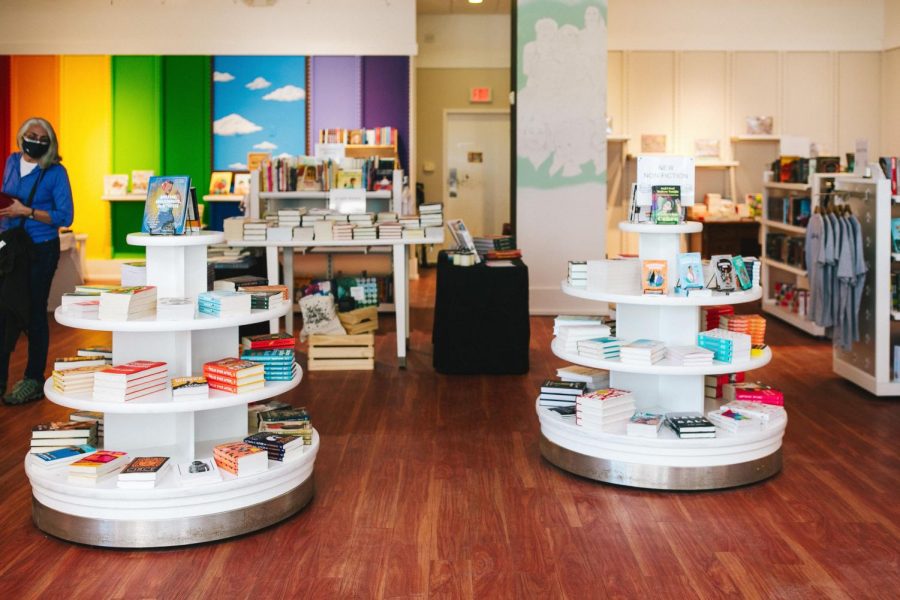 First and foremost, it's a safe space. It'll always be a safe space for you to be yourself, no matter who you are. What I hope is that you find yourself in the pages of the books that we carry.
We hope that you find joy, love and happiness, or if you're seeking more serious tones or topics that you're not familiar with, that you're able to find them within our shelves. We hope that you continue to come back and see us as your reading grows or changes. Whatever you need, we're here.
What I mean to say it was because everybody has their moments of like, 'You know what? I've read so much nonfiction right now. I just need an escape. I need a fiction escape.'
Well, great. We can give that [to] you, but we can give you a fiction escape that will have some substance to it if you will.
So it's meeting people where they're at and knowing that "You'll always have the space to be who you are, no matter what" is kind of what I would say to customers and that we appreciate your support.
We would not be where we are right now without our community. Without our folks that buy books from us now, six months ago, a year ago or even when we were a pop-up — without them, we wouldn't be what we are. That is really important to acknowledge as well, and I'm so lucky to have the community that we have.
What advice would you give to aspiring business owners?
Don't give up. I mean, there are challenges along the road, no matter what stage of business you're in. Whether it's the beginning, middle or end, there are always challenges. One of the things that have always been told to me throughout most of my life is like, 'Oh, well, I don't know if you can really do that' or 'Is there really a market out there for that' or 'Does that really make sense?'
[There was] lots of questioning of the choices that I've made now. Some of them were questionable, but this is not. I truly believe in what we have here, and when you believe in something that wholeheartedly, and you see kind of the impact that you see the impact that it makes in the world … why would you stop? Why would you want to be like, 'Okay, it's too hard.'
But I realize, too, that people are at different phases of their lives, and why they make decisions is based on what's going on currently in their lives. I've been very fortunate to be in the position that I am in right now, and I know that many do not get to be where I am right now. And that sucks, and that should change.
My advice is don't give up on that idea. Let it brew. Let it manifest itself. Test it out. I tested All She Wrote Books out by making it a pop-up [store] originally. I did not believe we would ever have a brick-and-mortar within two and a half years. I was like, "This is a five-year plan, not a two-and-a-half-year plan. I promise you." I wasn't sure if this would resonate with the communities that we serve, and the thing is, it does.
For future business owners, I stress to them, really think through what your idea is, and if you believe in it strongly enough and passionately enough, there is someone else who feels that way too, and they will eventually find you. It may be a short road or maybe a long haul or journey if you will. This is a journey, so it has its ebbs and flows and ups and downs, but you have to go for that ride and you have to see where it takes you. Sometimes it can take you in the direction you want, and other times it may not.
But I recognize that my advice, as a person who is white, is not necessarily going to apply to everybody. So, it's important to recognize that the advice I give you can work for some. It may not work for others, but I believe everybody has a fire, a drive and a passion. Don't forget those pieces. That's my message to everyone that I hope would help them figure out what that would look like.
Is there anything else that you would like to discuss?
I think that some people think we just opened up randomly in the middle of the pandemic, which is not the case at all. It's been a journey and a process, so I feel like that's important to reiterate, and we hope to do more in the future. We hope to host more author events and things like that and have more people find us in the spaces we're in. We also still participate in our roots as a pop-up. If the opportunity allows, we still participate in local markets and stuff like that, which is fun.
Another thing that we do aside from books is work with artists as well. We hope to expand upon that piece because we feel that's really important and just continue to do what we do.
But I'm just thankful for this opportunity and the opportunity to speak to you and speak to the students of Northeastern, which is near my alma mater. I went to Simmons University, or what I remember as Simmons College. All in all, it's been a humbling and amazing experience, and I wouldn't trade it for anything. I think that's the other thing I want to mention. This whole thing has been the most amazing thing I've ever done, I think. But the thing is, is we're never done. We're never done with the work we're doing, so we're going to continue that, and I think that's really important.
All She Wrote Books is located in Assembly Row in Somerville. The store offers curbside pickup and no longer requires appointments for in-store browsing.