A local podcast brings attention to digital health entrepreneurship 
The COVID-19 pandemic has amplified the importance of telehealth, but little is known about the technology that's become integral to the functioning of many healthcare companies. Two Boston residents have teamed up to explore the impact of technology in healthcare and the challenges the industry is facing.
Iman Bendarkawi and Nico Medellin started "A Healthy Idea" in March 2020, a podcast in which the duo tries to make it easy for people to understand and keep up with the healthcare industry. They began interviewing founders and investors to understand how they were using technology to build healthcare solutions, what keeps them going and where the trends and challenges are.
In one of their interviews, the duo talked to the founders of a telehealth platform which is enabling physicians and nurses to advise patients remotely throughout the pandemic. In the last 11 months, they've released 16 episodes with interviews with notable companies like Brainworks, an AI company that calculates a person's vital signs using only a phone or a laptop camera and GSR Ventures, a venture firm that invests in startup healthcare companies. 
The Scope sat down with Bendarkawi and Medellin to talk about their thoughts on digital health, their research and interview process and the impact they wish to have on their community.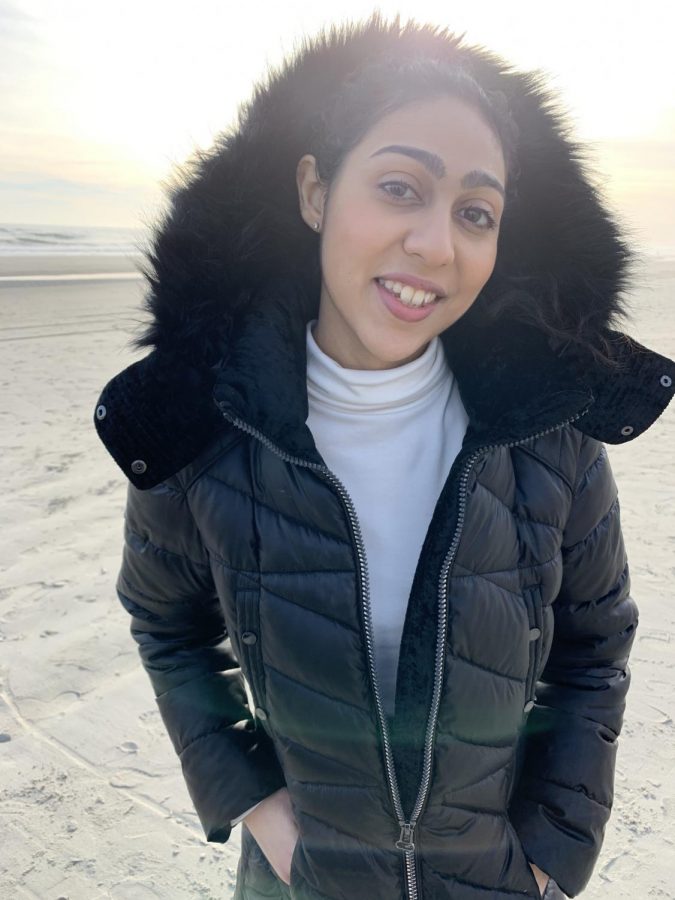 What is the digital health ecosystem and why it is important?
Medellin: Some people have very broad definitions. The definition that I work with is a healthcare company or service that uses technology as a catalyst to deliver improved care. Basically, a technology-first kind of company.
The successful ones have put the patient first more so than ever before. It marks this bigger trend of focusing really on the patient and giving them the care they need which really hasn't been the case in the past.
One of the biggest trends that we're seeing is a shift from fee for service: you go in, you see the doctor, they do a procedure and that's how they make money, [to] outcomes focus: after XYZ procedure, did you actually get better?
A lot of times in the past, the answer was no. People were being charged for this service that was having little to no effect. Nowadays, we're seeing legislation as well as reimbursement transitioning more towards the value-based care model.
Has digital health been in the market for a long time or is it only trending now?
Medellin: The idea of using technology to improve healthcare is not new. But this trend of digital health and how do we fundamentally change how healthcare is given is very recent.
Bendarkawi: Given COVID-19, there's been such a need [for] telehealth solutions. There really is no alternative sometimes for people who are at risk or people who don't want to put themselves at risk. Telehealth has existed but it has not been in the limelight as much as it is now.
What are the digital health issues that you have been noticing in your research and in your interviews?
Medellin: Access to health care services. Not every hospital system has access to the same equipment as other ones. How do we connect those systems so that you can receive care on par in Boston that you might not be able to receive somewhere else in the U.S.?
Another one that we're seeing a lot of is chronic condition management. The services that are adjacent to those problems are very much popular and big players in the space.
Can technology address most, if not all health issues?
Medellin: I think technology is an enabler but never an end-all-be-all answer. It gives you the power to scale that you wouldn't be able to do otherwise.
Bendarkawi: What's unfortunate though is that it still hasn't yet crossed that threshold of adoption. One thing our podcast tries to do is try to push for more innovation across the spectrum of healthcare. Not only innovators but people in positions where they can enable, to try to enable it.
What is your researching and interviewing process like?
Bendarkawi: A lot of it starts with, 'Who do we know in our network who perhaps could be doing something in digital health [or] adjacent to digital health?' It could be platforms like LinkedIn or sometimes it could just simply be looking through our social media and our phonebook. Sometimes, we get the good luck of people finding us, and that is what we've been building.
We try to attract people who are really passionate about digital health. When they're on the show, we provide them with questions [about] how they got into the [healthcare] space. Where do they see the most innovation? What are the particular nuances that they're following? What are the issues that really drive them?
What impact are you looking to have on your community?
Medellin: We want to help people understand the healthcare industry and get excited by the different problems and challenges that people are working on in this space.
We want people to want to work for some of these big healthcare companies or emerging digital health companies as badly as they want to work for Facebook or Amazon or Google.
What are you currently working on?
Medellin: We're trying to grow the podcast as much as possible. A lot of the advertising has been word of mouth. We would love to start looking at advertisements on different platforms and see how do we actually get the message out there.
We're very much interested in learning the best way in which we can get feedback from our listeners and try to understand who they are [and] what brings them to the show, and then creating resources to educate people on the healthcare ecosystem.
Bendarkawi: There is a lot to be done. There are a lot of problems scattered across healthcare and we barely scratch the surface on our podcast. We're excited to see what other issues are out there and what other interesting technologies are being built.
Editor's note: Opinions expressed in this story by the interviewees are solely their own and are not representative of any company they work for or are associated with.