Nonprofit grocer Daily Table, offering affordable healthy food, now open in Cambridge
When Doug Rauch was finishing up a fellowship at Harvard University in 2010, he was struck by advertisements run by the Greater Boston Food Bank that said one in six Americans are food insecure.  When a person is not eating right, he thought, it can contribute to a range of serious health issues.
To address the problem, Rauch, former president of Trader Joe's set out to use excess food from growers, manufacturers, distributors and supermarkets to provide healthy food at affordable prices for the Daily Table, a nonprofit community grocer he founded. The first store opened in Dorchester in 2015, followed by a store in Nubian Square, Roxbury, in 2017. This January, Daily Table opened a new branch in Central Square, Cambridge and is also planning to  potentially expand to gateway cities in Massachusetts.
"Everybody is getting calories, but the reality is that we are not making sure everyone is eating healthy," Rauch said. He believes in providing a shopping experience to people that fosters a sense of agency regarding health, dignity of "providing a helping hand, not a handout," and creating livable wage jobs where the workers feel safe.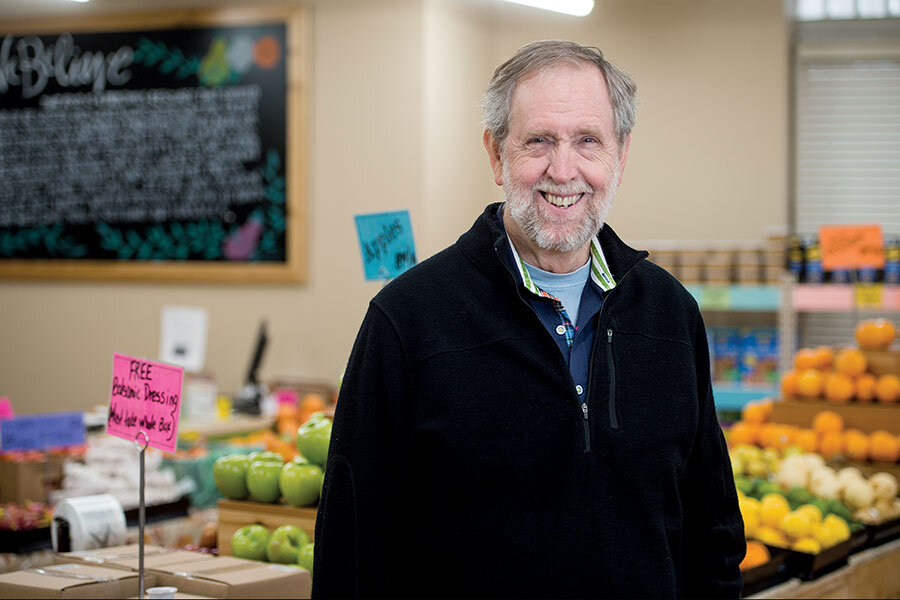 The Scope spoke with Rauch about how Daily Table operates by providing communities with healthy and affordable food in a manner that engenders dignity and economic sustainability.
The following conversation has been edited for brevity and clarity.
How do you maintain the low cost to keep this affordable meals and grocery option?
We get donated food and oftentimes we seek it out from manufacturers that don't sell any product past its sell-by date, when it's still perfectly good. The second way we do it is that we go out and negotiate special pricing trying to fight hunger. We tell people, "Listen, we'd love to have your product in our store, but we need to get this down in price, where our community can afford it." A third way that we do it is through volunteer labor. It's a relatively small part of our actual labor hours in a week, but that little bit helps lower costs, just like donated goods are a small part of what we sell but it helps lower cost.
When we think about Cambridge, we don't think about food insecurity. What was the reason behind opening the Daily Table in Cambridge this January?
We started doing research and found that 13% of Cambridge residents are food insecure and most of them are around Central Square. We decided to open it because the need in the community was such. MIT even has a huge student body that struggles with food insecurity. We have a Payment Program with MIT where their students can come shop at the Daily Table.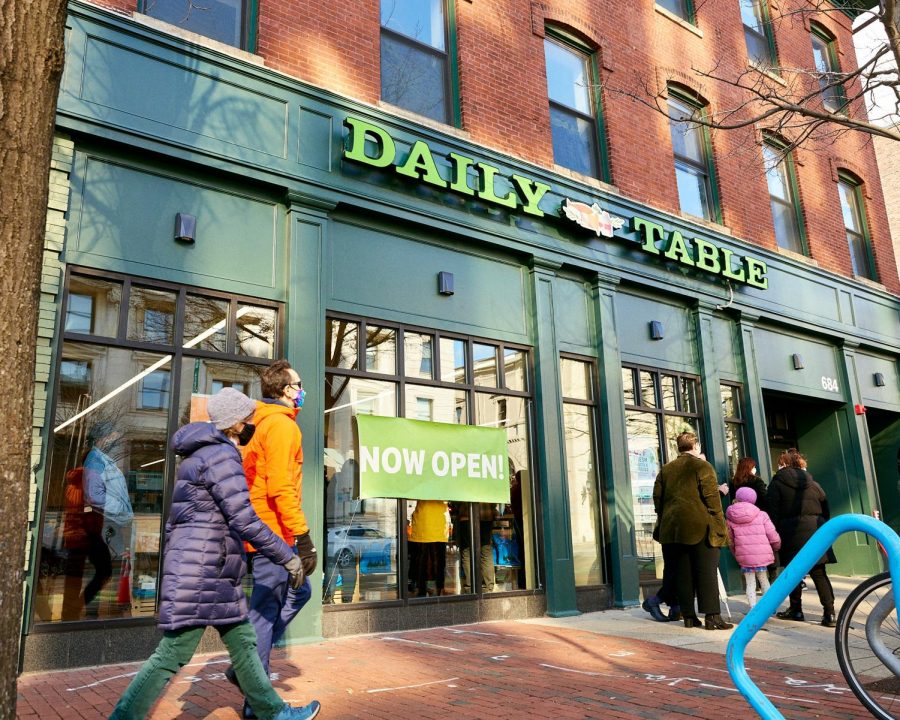 How are you able to open new branches and keep up with the business during the time of the pandemic? 
COVID-19 has certainly reduced the food traffic because a number of people still are worried about coming into stores. Office staff are not coming to buy lunch. It has reduced our revenue but that's all right, we are in for the long haul.
We offer home delivery through a company called Local Express where you can order online. We charge you  [the] same price in the store and then there is a delivery fee. We are about to receive approval from The United States Department of Agriculture (USDA) on being able to [be] the eighth grocer in all of America and the first in Massachusetts to offer online Supplemental Nutrition Assistance Program (SNAP) ordering of products with a third-party hand-off. So, you can order from Daily Table at incredibly low prices. Uber Eats or DoorDash will pick up and deliver it to your doorstep. Then we will fund your delivery fees so that it is the exact same price as in our store.
What are the social and environmental needs you keep in mind while thinking about your organization's mission?
We haven't provided everyone in America the opportunity to access healthy food. Particularly, as you go down the pyramid of economics, obesity, diabetes, heart disease, hypertension rises dramatically. We have economically left a bunch of people behind and they're paying the price for it. So that's a societal issue. The amount of food being wasted in America is staggering. The environmental problem is the amount of food waste. We are dedicated towards the problem of all this good food going to waste and helping it become part of a solution to another problem. This is how we have healthy, good, nutritious food become affordable to the food insecure. We try to use one problem to solve the other.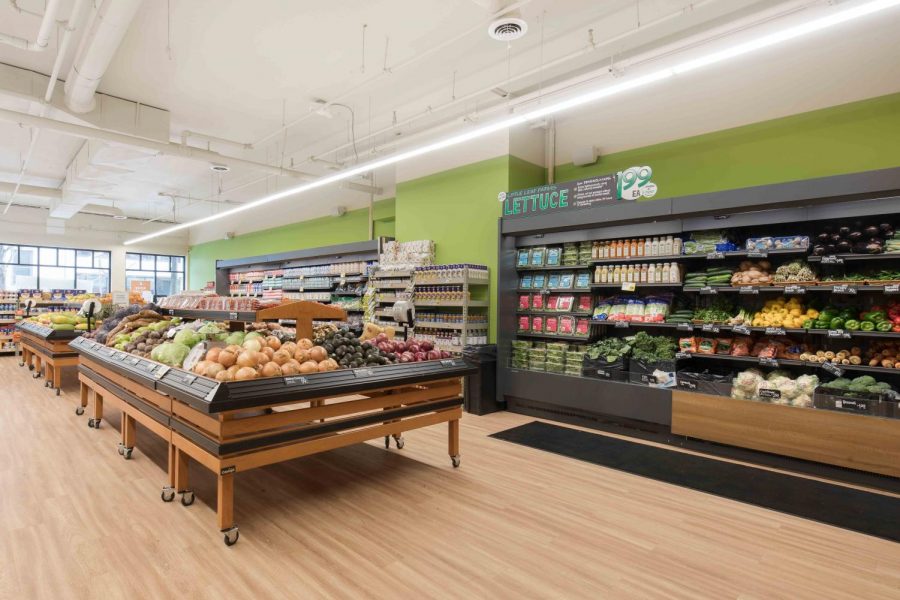 Have you seen signs of improvements in food security in neighborhoods like Dorchester, Roxbury and Cambridge after opening Daily Table?
Friedman School of Nutrition and Policy at Tufts University did a study that went back and looked at two and a half years of data on our SNAP recipients. It showed that from the time we put in Double up Food Bucks, which allows a SNAP person to get two for one pricing on fresh produce. The amount of fresh produce that was purchased went up 27%, which is a huge number.
We get anecdotal stories from customers about the health impacts. One of our largest funders raised a question on what value does this provide to the community at our board meeting in our teaching kitchen at Dorchester store. One of the employees recalled a customer saying, "All I have done is replace my meals and I was able to afford produce and lost 75 pounds. On my annual checkup my doctor said I can be off my diabetic medication and keep doing what I have been doing." 
That's all it is. It is not a study. It is not an outcome. It is not relevant like large demographic studies, but these are the anecdotal stories we get from customers all the time.