Toiell Washington raises awareness about systems of oppression with games from The Master's Tools 
When Toiell Washington arrived at the Black Lives Matter protest she helped organize in Boston last May, she was expecting to see a crowd of roughly 3,000 people.
A senior majoring in sociology at Salem State University, the 23-year-old advocate from Dorchester was no stranger to civic engagement. But the protest, which Washington and two other women planned in response to George Floyd's murder, was on a scale of its own. The  number of attendees was around 20,000 to 25,000.
"We definitely were not expecting anything like that," said Washington. "We expected it to be a small march, especially because there had been another march two days prior."
The protest ultimately led to the establishment of Black Boston, a community organization that aims to uplift and support Black Bostonians through educational programming, political advocacy and event planning. The organization's mission is to "actively dismantle and fight for the elimination of racial inequities while promoting creativity and solidarity within the Black community in the Greater Boston Area."
In an interview with The Scope, Washington spoke about planning the Black Lives Matter protest, her role as co-founder and executive director of community engagement at Black Boston and her newly launched business The Master's Tools, which aims to teach individuals about systems of oppression through games. The following transcript was edited for length and clarity.
What are the origins of the Black Lives Matter protest you organized last year?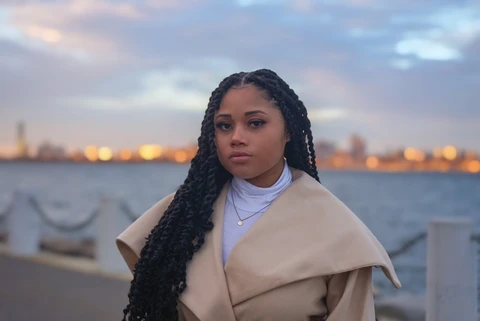 The three people who organized the protest [were] myself, my [Black Boston] co-founder and one other woman who doesn't live in Boston. Originally, the one who doesn't actually live here had made a tweet and said, 'I wish that Boston was doing the protests as well so that we can stand in solidarity with Minnesota'… and she [messaged] us and made a group chat like 'I've seen that you liked this, and I'm really interested in doing this. Would you guys be interested in organizing with me?" At first I was thinking, 'Should we do this with the pandemic?', but at the end of the day, we can't pause a pandemic or to pause racism. And so we agreed. 
You expected 3,000 people to show up and got at least 20,000 instead. What was that like?
It definitely was [crazy]. We got there early, and people were there earlier. Like we were supposed to start at 6:30 [p.m.] and we ended up walking at 6 [p.m.] because there were just so many people, and [not] everyone was even there yet.
How did the Black Lives Matter protest turn into the Black Boston organization?
We had decided [to] make the Instagram and Twitter accounts, so that we could go live and tweet live and all that for the people who can't come to the protest. Afterwards, there were so many people contacting us about who we are and what we are going to do next. We thought about what are some things that our community needs right now. And we decided let's turn it into a whole organization. 
As the executive director of community engagement, what is your focus at Black Boston?
A huge focus internally, which means like within our community, [is] doing community outreach work, making sure that people are engaged or tuned in and they understand what policies have been put in place, what things are going on in the city [and] coming up with different ideas and events that people would attend. And then [we're] thinking about the future of our organization, what we want to turn it into and how it's going to look later down the line.
You also just launched your game business, The Master's Tools. How did that start? 
At first, I started creating a workshop that was just going to teach kids [about race, class and gender], but then the workshop started looking like [it] could be a card game. And so I ended up turning the workshop into a card game.
Why teach about these topics through games?
I kind of always loved the idea of non-traditional learning, like learning in other ways outside of having to do you know lectures all the time. Then with the pandemic on top of the Black Lives Matter movement going on, it's really hard to start having conversations with people about race, class, gender and all that stuff.
What inspired you to choose the name The Master's Tools? 
I came up with the name of the company from my favorite social theorist, because I am a sociology major, and one of my favorite social theorists and theories is "the master's tools will never dismantle the master's house," and that was a quote by Audre Lorde. [It] basically explains that differences were used as tools to build these systems of oppression, and… we cannot use our differences to dismantle it. 
With the launch of The Master's Tools also came the release of your first card game, Meet the Colonizers. Can you talk about that?
Meet the Colonizers is a game that exposes these 'American heroes,' like Christopher Columbus, who supposedly [discovered] America and Susan B. Anthony, who fought for women's rights, but it was only for white [women]. These people who are glorified in history in these systems and these ideas like the 'American Dream'… it kind of exposes them. It shows what really happened, it changes the narrative and it gives minority communities the power and recognition.
What's next for The Master's Tools?
I do plan on hopefully expanding. [There are] so many different societal issues that we can be talking about and we can be turning into games so that people can learn. I can't necessarily tell you what it's about yet, but I will be dropping another game in June.