Changemaker: Ruth Zakarin works to address the root cause of gun violence in Massachusetts
Massachusetts has some of the strictest regulations in the nation on the sale, licensing, and ownership of guns. Data from the Boston Police Department shows, however, that the number of shootings in the city last year was up by more than 20 percent. Gun violence soared across the state following a temporary calm period during the pandemic. So what else can be done to decrease gun violence here in the Commonwealth?
Ruth Zakarin has spent over 20 years working to raise awareness about the intersection of domestic violence and guns, and in engaging young people in conversations about community violence. As the executive director of the Massachusetts Coalition to Prevent Gun Violence, a non-profit, trauma informed advocacy organization, she oversees the collaboration of 110 member organizations to address gun violence in our communities and advocates for people who have personally felt the pain and loss of a tragic shooting in their lives or are most at-risk.  
The coalition combines the collective power of these invested stakeholders to fight the damaging and wide-ranging effects of gun violence. Zakarin spoke with The Scope about her work. The following transcript has been edited for length and clarity. An audio version of the story is also available.
You describe gun violence as an "epidemic" on your website. In what ways does gun violence resemble an infectious disease?
One of the things that really grounds me in this work, is to talk about it in the following way: that gun violence is a public health crisis, that is driven and exacerbated by racial and economic inequality and disparity.
How has the pandemic created new challenges to preventing gun violence?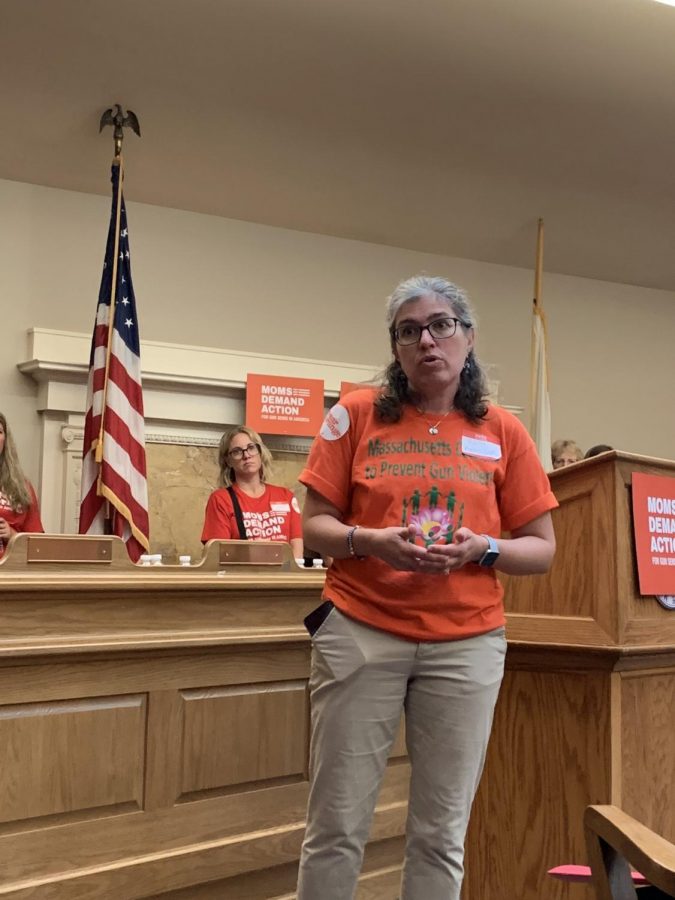 We know some of the antidotes to that kind of gun violence are opportunities and resources and young people being connected with things that keep them healthy and safe. And when we don't have those in place, we tend to see rates of violence go up.
The pandemic has really gotten in the way of that.
What do you believe is the root cause of gun violence?
When folks in communities most impacted can say what needs to happen, we feel like that is going to be a big part of addressing those root causes.
So I think ultimately, if we really want to look at root causes of violence overall, we have to look at disparity, we have to look at trauma, we have to look at systemic oppression and the way that our society has been built to systematically oppress folks, and that that begets violence.
How does economic disparity contribute to rates of gun violence?
Communities that have high economic instability, tend to also have higher rates of higher rates of violence.
And when we increase economic opportunity, when we increase access to educational opportunities, vocational opportunities, recreational opportunities, we start to see rates of violence go down.
How can we begin to address these underlying issues?
If we're going to make change around violence in our society, we have to educate society about violence, and get folks involved, and have them understand the nuances of gun violence and how it intersects with other issues like racial and economic disparity.
When we talk about gun violence in our society, what should that conversation look like?
We're trying to keep people safe. We're trying to decrease trauma. Let's keep the conversation on keeping folks safe.Looking at gun violence in terms of lives lost doesn't tell you the entire story about the trauma of gun violence.
Gun violence is about deaths from guns, but it is also about those who are left behind, folks who witness, the communities most impacted, or feeling most at risk. So the trauma of gun violence is much more widespread.
We're just really trying to build a society here in Massachusetts that is educated around these issues–that will call their legislators, that will call their mayors and their city councilors, that will push for policy change, that will push for allocation of  resources, that will be a part of this larger effort to hold leaders and decision makers accountable to the communities most impacted by guns.