Boston area arts students struggle and find their stride through pandemic
For most people, a slightly uneven apartment floor isn't a big deal. But for 21-year-old Caroline Jewell, a dance student at the Boston Conservatory at Berklee, the slope of her hardwood floors is just one more challenge she's had to face while studying remotely during the pandemic.
"I dance in my hardwood floor apartment, and there's a bit of a slant, which is not ideal," said Jewell. "But I know when I get back I'll be able to navigate my balance a little bit more."
Turning a setback into a strength is an approach that many performing and visual art students have learned to take as COVID-19 runs its course. Social distancing restrictions have been especially hard for those who, like Jewell, are finishing their senior year at art institutions in Boston, such as the Boston Conservatory at Berklee, Massachusetts College of Art and Design and the New England Conservatory of Music. 
Many seniors have spent countless hours practicing and perfecting their skills in order to rise to the elite level required for admission and success in their studies. Now many are finding themselves behind a computer screen instead of on a stage or in a gallery during their final months in school.
In normal times, seniors would be showcasing their work through pivotal exhibitions and performances, all designed to give them important preparatory experience before entering a competitive career field. Many also cherish this as the last moments they have to work closely with their peers before graduating and moving on to a new phase in life.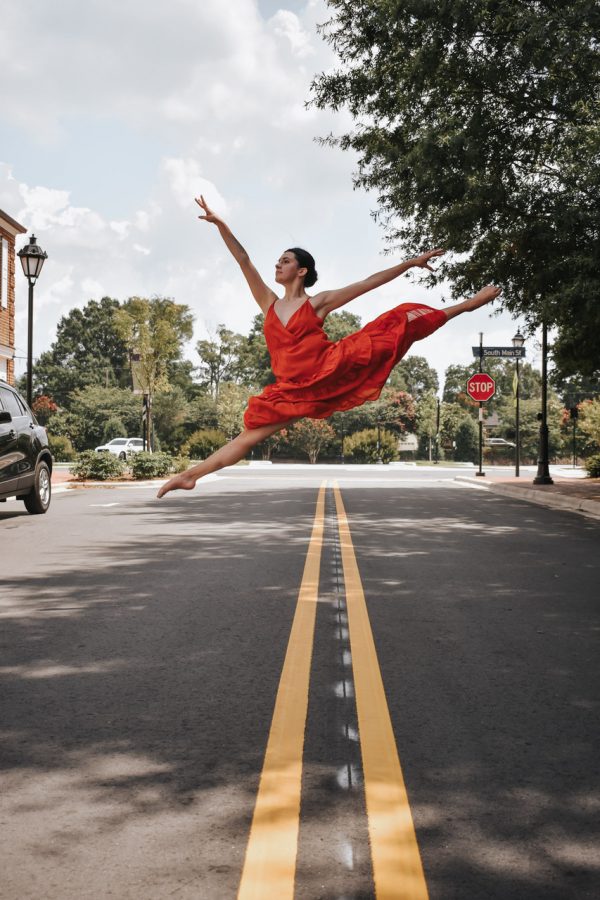 "The last year is the most precious year," said 25-year-old Gunes Wong Grenon, a fashion design student at MassArt who is attending school remotely this year. In normal circumstances, Wong Grenon would be working in a studio alongside her student colleagues. She says she misses everything, from feeling the textures of the clothes her classmates design to watching everyone's creative process unfold. 
"You lost that, you can't work together anymore,"  she said. "I think I'm really sad that we lost that part, but we're just adapting to this new version of things."
Wong Grenon says one of the hardest parts about remote learning is that there won't be a normal senior fashion show this year, a milestone event where design students collaborate with photographers and models to exhibit pieces they've been developing since the beginning of their degree. 
"So the school has been off and on because they don't really want to disappoint the students,"  she said. "Because this is what we've been working on for four years, and this is your portfolio going into work."
Wong Grenon is also beginning to contemplate graduation and applying for work when her studies are over. This is a daunting process because many of her graduating peers haven't been able to find internships, let alone jobs.
"Because they don't want extra people in the office," she said. "They don't want too many people. That's a problem. So I am really worried about it, but I am very optimistic that good things will happen. Just keep doing good in your life, then good things are always going to happen for you."
Early on in the pandemic, she began mobilizing her classmates to create masks for health care workers on the frontline. With the help of 65 volunteers, her foundation, MaskAngel, has created 4,000 masks that have been donated to hospitals around New England.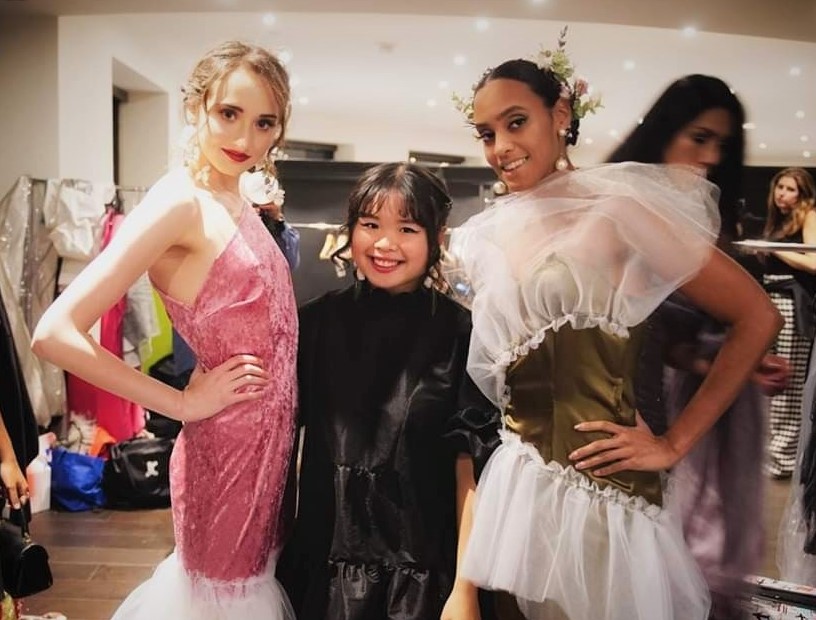 "I think we need to be in that mindset that it's not just us suffering," Wong Grenon said. "I think most other industries are suffering, most of the world is suffering, you know?"
Instead of preparing for the traditional fashion show this year, Wong Grenon is finding alternative ways to exhibit her collections. The pandemic, she said, has prompted her to push herself to learn digital skills that might just come to define the fashion industry moving forward. Her senior thesis involves creating a 3D model that she can use to present her work virtually.
"So we lost this major opportunity as fashion design students," Wong Grenon said. "But I guess it's just the way it is. You need to think about how you can use this time to do things differently."
This is what 23-year-old Caleb Smith has been focusing on while taking classes online. Smith is a senior at the New England Conservatory of Music (NEC) who is studying Jazz Performance remotely. He lives in Cleveland with his family. While trombone is his main instrument, he's been improving his piano skills during quarantine.
"We have a piano at home I can practice at any time," said Smith. "Whereas at NEC, I'd have to wait for a practice room to open up."
Still, Smith said that being at home and attending online classes makes him feel more disconnected from his studies. 
"It's just kind of hard to care about the schoolwork because we have our lives at home,"  Smith said. "I have a lot of stuff I could be doing here and this stuff is happening in person. I have a lot of responsibility here … The hardest thing has been putting my schoolwork at the forefront of my life in this current situation."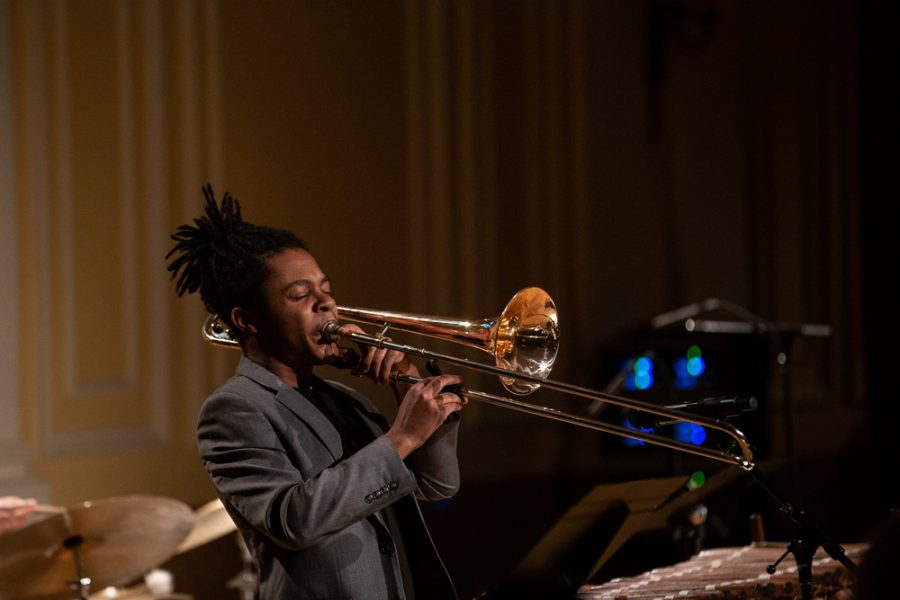 Economic instability during the pandemic adds a level of pressure on young musicians who plan to graduate in the coming months and begin searching for jobs, which were already highly competitive pre-pandemic, said Krysten Keches. Keches, 32, is a harpist who graduated from NEC and now works as an instructor in Boston, as well as an occasional member of the Boston Symphony Orchestra, the Boston POPS, and other acclaimed ensembles.
"There was already uncertainty, right?" said Keches. "I think becoming a professional musician is already kind of a lottery, and then if you have a pandemic on top of it, there probably starts to be a lot of doubt about this career path."
Smith hasn't let that stress bother him. Instead, he's been spending the extra time he has to evolve musically. He says his work has changed as he's witnessed historic problems like social injustice boil over during the pandemic.
"I've developed a sense of understanding and empathy, and I think those are the things that really help us move on as a country," said Smith. "And so I'm trying to use music as a way to express those things in my art."
Smith is currently debating whether or not he wants to return to Boston for his final semester. He says it depends on how the pandemic takes shape in the coming weeks. Regardless, he feels optimistic for the future, particularly when he thinks about performing with other musicians again.
"At this point, I'm looking forward to working with people in person again," Smith said. "That will be fun. And, I guess, I'm looking forward to how other people will shape how I conceive my own music. Because forming art isn't always like a self thing. You collaborate with others to make something great. And that's the art."
Collaboration and community have also been on Caroline Jewell's mind when she thinks about what she's been missing this year. Jewell, like Wong Grenon and Smith, is a senior who will be graduating in May. Her classes were remote in the fall, but will be hybrid this spring – allowing her to spend the months she has left of her degree dancing in a studio with her colleagues. She says dance has always been a centering force in her life.
"It was my constant. And definitely growing up, it was the place where I felt the most authentic to myself," said Jewell.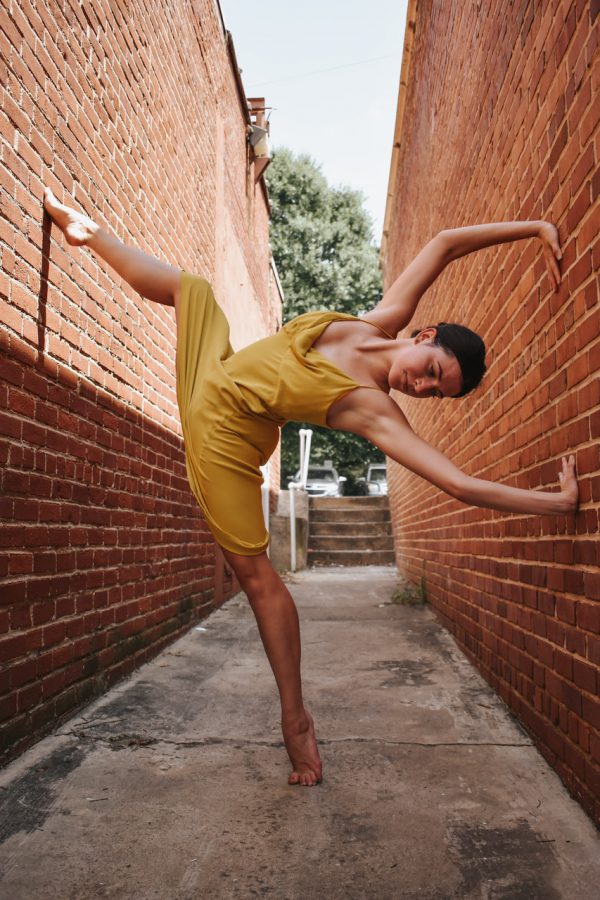 Her feelings about the past semester have come in waves. The many hours she's had to practice alone in her apartment have given her new freedom to push her boundaries and express herself without judgement.
"It's been kind of nice to seek how I can test my own limits without putting other people at risk, and overstepping boundaries with others in the room," said Jewell. "I've really discovered things about myself without having others maybe see me fail."
At other times, she says she misses the excitement of being in a studio and feeling the energy of dancing with her classmates.
"I have days where I miss the sense of other humans dancing with me. Like a lot. And you don't realize how much you really get to learn from watching your peers in a class setting, and you don't realize how much they support you until you don't have it," said Jewell. "I took a lot of that for granted."
Despite what's been lost, she says there's still deeper value to the challenges she faced as the months in quarantine have stretched on.
"I mean there are definitely things that have been a little bit sacrificed being a dancer. But I've gotten a whole lot stronger physically. I would even argue that mentally I've gotten a little bit stronger through this pandemic," said Jewell.
Through the turbulence of this year, she's looking forward to several things when she finally steps into a studio with other dancers again. First? A floor that is level.
"That's going to be so nice," said Jewell. "But yeah, I think I'm excited to feel what it feels like to dance in a more expansive way again. Like I think that's going to be an overwhelming and emotional experience. And I really look forward to that first class back when we go hybrid. I think that's going to be very emotional in a very good way."