Three local bookstores prepare for winter and rising COVID-19 cases
For some book lovers, independent bookstores are the go-to place to discover great stories, even during a pandemic. Boston's bookstores have reopened to in-person browsing since the summer, after temporary spring closures due to state orders, but as the winter approaches and COVID-19 cases continue to rise, booksellers are anticipating more curbside and online orders.
"We're going to do what we have to do, like when we couldn't have people in. I drove around to folks' homes and delivered books, right to their doorsteps," said Frugal Bookstore co-owner Leonard Egerton, recalling the summer months. "If I have to do that again to keep it alive, that's what I'm going to do."
Since 2008, Egerton and his wife Clarrissa Cropper have run their family business, alongside six relatives and friends. Located at 57 Warren St. in Roxbury, Frugal Bookstore wants to contribute to the literacy rate in their neighborhood.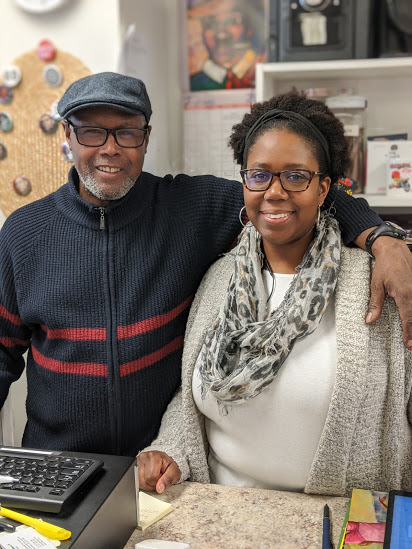 "I would say 95 percent of the books in there are authored by people of color, of different ethnicities. It looks unique. You come into the store and you see all of these light brown to dark brown people on the cover of books," said Egerton, who is Black and serves a predominantly Black and Latino community in Nubian Square.
For local bookstores to meet state guidelines, there are hand sanitizers on the shelves and acrylic panels at the register. Fewer people are browsing indoors due to limited capacity, depending on the store size. Booksellers are making rounds to disinfect door knobs and hand railings. Everyone must wear a face mask and maintain a social distance of 6 feet.
Frugal Bookstore currently has a limit of seven people inside, including customers and booksellers.
"People that like to read, they like to touch books. They want to go to a bookstore," said Egerton. "If you're a reader, you know that feeling you get when you're in a bookstore."
Even with new safety measures, booksellers say they are ready to help curate customers' next great reads, whether by email, phone, social media or curbside conversations. In Jamaica Plain, Papercuts even recommends titles by text message.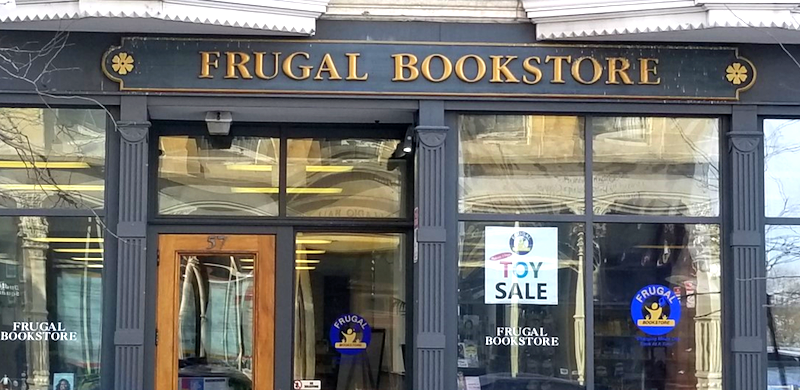 "It used to be: come in the store, we'll have a conversation about books," said owner Kate Layte, who founded Papercuts J.P. in 2014 and has two other staff. "But now … it's a lot more fractured work, and it's exhausting, honestly, but it's necessary. We're figuring out how to adapt and we're figuring out how to meet people where they're at."
In January, Papercuts had moved to a larger location at 60 South St. in Jamaica Plain – something that became a blessing in disguise, said Layte. Their browsing is capped at five people for 30-minute appointments, though they welcome walk-ins during non-booked slots. Instead of shopping amongst strangers, people can shop alone or within a group of people they know, wearing disposable gloves to keep merchandise clean.
In Coolidge Corner, Brookline Booksmith started a membership program in the spring and is regularly hosting virtual author events. In October, they installed a new sliding window, dedicated to curbside deliveries.
"We keep calling it the ice cream window – informally," said bookseller Lydia McOscar, who has worked there for over eight years. 
Founded in 1961, the Booksmith is a larger independent bookstore with over 30 staff members, working remotely or in-store. In October, they opened their expansion on 283 Harvard Street, increasing the capacity to 80 customers, from their original limit of 55. This week, the Booksmith reduced its limit to 70 customers to meet new state guidelines.
"We've made a lot more space in between the aisles and moved merchandise over to the new room, so it's just a much more open floor plan," said McOscar. "People come in one way, they browse, they go out through the registers and there's minimal overlap."
For online orders, Brookline Booksmith and Papercuts have turned to Bookshop, a platform that financially supports local booksellers – an alternative to large online retailers.
But e-commerce was completely new territory for Papercuts, which had only sold books in-store prior to the pandemic. By partnering with the American Book Association, Layte is building a new website, which should be up by the end of the year. For now, Papercuts relies on a website where local customers can browse merchandise before making curbside pickups. 
"There's really no way in retail I can survive during the pandemic without also having that e-commerce going at the same time," said Layte.
With more online shopping due to the holidays, fewer customers browsing in-store could mean fewer book discoveries.
"If we don't have access to browse the shelf like we usually do, we're all going to be reading the same things. So I'm afraid that … all the midlists, so many debut authors are going to be not read this year," said Layte, who often recommends Lydia Millet's novel, "A Children's Bible," and Raven Leilani's debut, "Luster."
Still, local booksellers have been making curated recommendations throughout this year.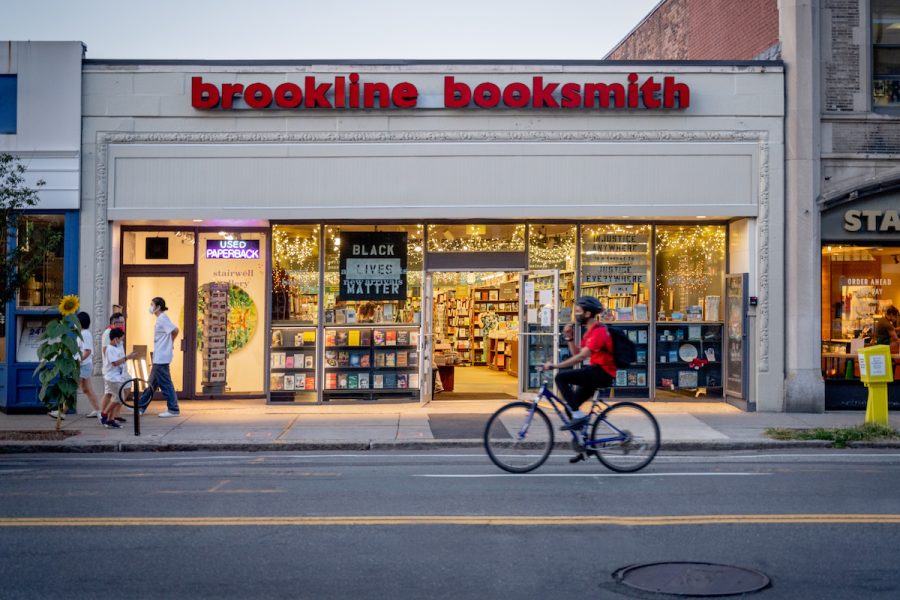 While on the phone with people placing curbside orders, "we could go through the store, you know, folks who are not sure of what they want and give them ideas based on whatever information they give us," said Egerton.
In the spring, as everyone hunkered down at home because of the pandemic, more people bought classics like Albert Camus's "The Plague" and "Love in the Time of Cholera" by Gabriel García Márquez, McOscar said. During the summer, as protestors took to the streets in the wake of George Floyd's killing by a Minneapolis police officer, bookstores sold out of Robin DiAngelo's "White Fragility," Ibram X. Kendi's "How To Be An Antiracist" and many more anti-racist titles.
 Now, the orders for anti-racist books have slowed down, said Egerton.
"They're reading what you would think people would be reading during normal times … The whole racial atmosphere we had – the push is gone," said Egerton.
Nonfiction titles like Isabel Wilkerson's "Caste" continue to be bestsellers, but people are also looking for fiction to escape into, said Layte. 
The demand for antiracist titles "shifted more to interests in more general fiction and nonfiction by Black and BIPOC authors," said McOscar. 
Regardless of what titles, through this pandemic, the desire to read has been constant.
"There's just so many books to talk about our current situation that we're in. There's so much to learn from them. They're so vital," said Layte. "And for people to be able to come and discover, and for us to guide them into their next reading choice – it's just a really special thing that's not going away."