How the Chinese Culture Connection supports the community in Malden during the pandemic
Massachusetts has been hit hard by COVID-19. At one point in time, the state had the highest unemployment rate in the country as many organizations were forced to close permanently and unemployed workers were suffering.
Despite the odds, the Chinese Culture Connection in Malden continues to provide language and culture classes — though it has had to compromise and be creative in how it operates.
Before COVID-19, the center offered language, calligraphy, music and cultural classes, some aim to introduce Chinese arts and cultures while helping the children of Chinese immigrants preserve and retain their cultural heritage and others aim to help Chinese American children integrate into American society.
"Now we are losing people," said Eva Jiang, the organization's communications coordinator.  
The COVID-19 pandemic forced the organization to suspend all programs for a couple of weeks in March, and then it had to reduce programs and move everything online.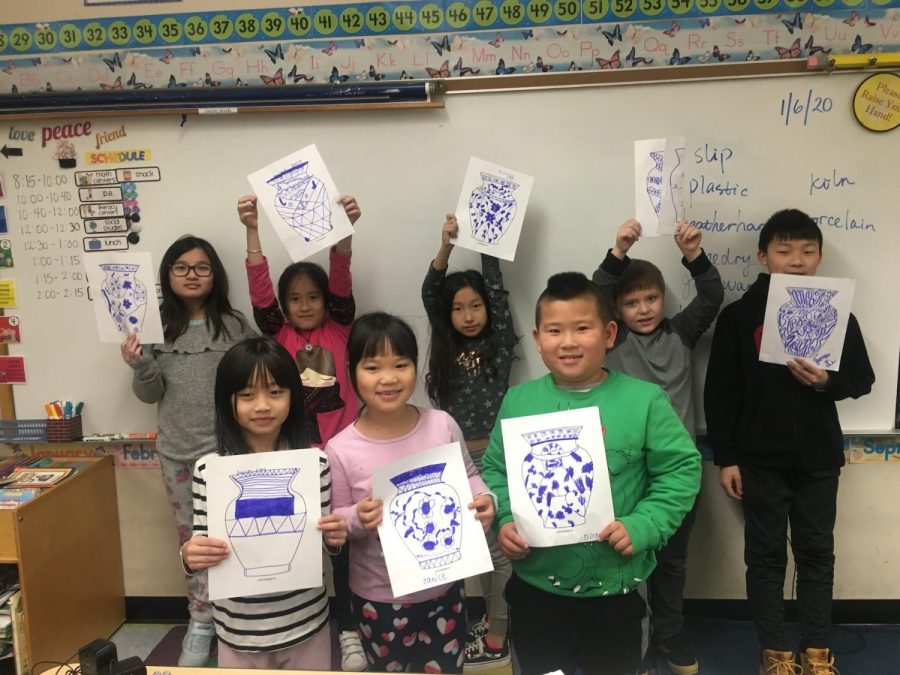 "Some elders have technical problems meeting with us remotely," Jiang said. "And it's hard for the low-income families to meet online, since lots of them lost their jobs and they've already exhausted themselves to do several other jobs at the same time to earn money."  
Losing program participants cuts into the organization's main source of income, "even though we charge a very low rate of return income to be able to cover some teachers' fees," said Hung Mei, the center's executive director.
Although the Chinese Culture Connection was  losing sponsorships, supporters and members after the shutdown of the whole city in March, leaders insisted on collaborating with local communities and groups in various activities to promote the appreciation of diversity and to bring people together.  
As Malden reeled from the pandemic and personal protective equipment, or PPE, was scarce, the organization collaborated with many Chinese community groups and created a donation station to solicit PPE. In about four weeks, the organizations collected nearly 10,000 face masks and other equipment, which they donated to Cambridge Health Alliance, Melrose Wakefield Hospital, Boston Medical Center, the city of Malden and the Malden Neighbors helping Neighbors program.
According to Hung, the organization has also been offering a free six-week daily online program, which was sponsored by the Nellie Mae Education Foundation, aimed at helping Chinese immigrant families develop constructive learning routines after schools were shut down.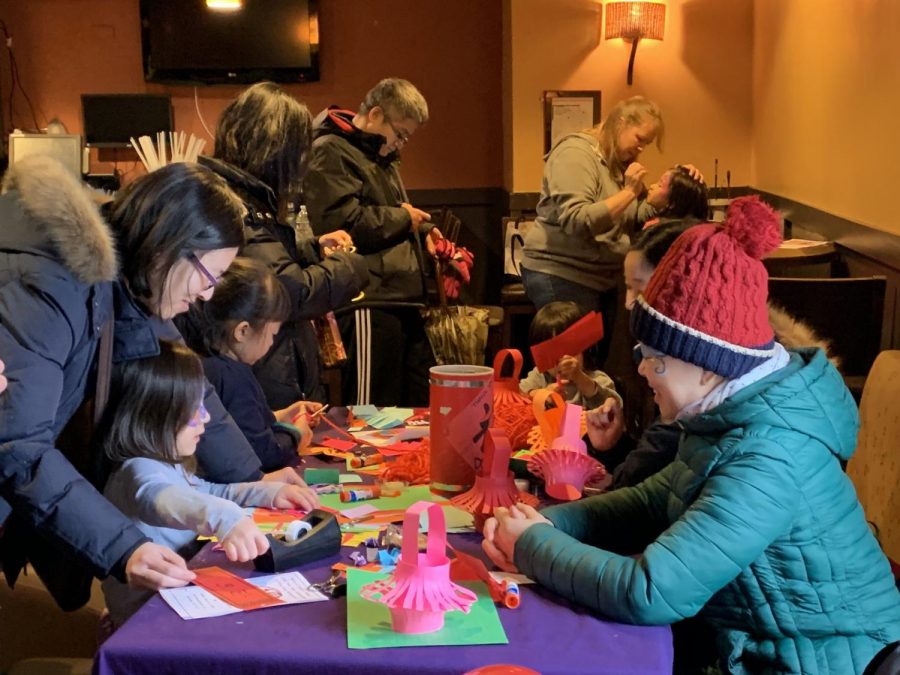 Recently, the organization created a new project called Food for Thought, to support households affected by COVID-19. The program is supported by the Boston Foundation and is a collaboration with other nonprofits to provide resources for families in need. Qualified families receive a $200-300 check, plus a book for each child in the household, a bag of 50 facemasks and non-perishable foods.
"We want the Asian community in Malden to better adapt to American life and the community they're living in," Jiang said. "We raised lots of free events and speeches to gather people together, providing them with information, knowledge and skills to help them live a better life."
More than 20 years after its director saved it from another  near-closure. The Chinese Culture Connection was founded in Reading in 1985 by Catherine Hsu. In 1999, Reading needed the space for another use and Hsu wanted to retire. So Hung, a volunteer who had worked for the organization for two years, took charge. 
"I just took it over, even though there was no money and I didn't know whether I had any ability to continue," Hung said.
"Just at that time, the Boston Globe wrote a story about the Chinese Culture Connection looking for new office space, and also talked about what the organization is and what we do and all that," Hung said. "And within a short time, three towns had contacted us."
The organization moved to Malden following an invitation from former Mayor Richard Howard to help support the city's growing Asian population. 
Hung has worked for the Chinese Culture Connection for more than 20 years, staying with it because of her interest in the culture. 
"You don't really know much about the culture you grew up with until you step out of the country, your comfort zone," Hung said. "When I came to America, I started to become very curious and interested in learning more about American culture. But then when American friends asked me about Chinese culture, I wasn't able to finely express it and they couldn't understand it through my poor English, also because of my limited knowledge about it."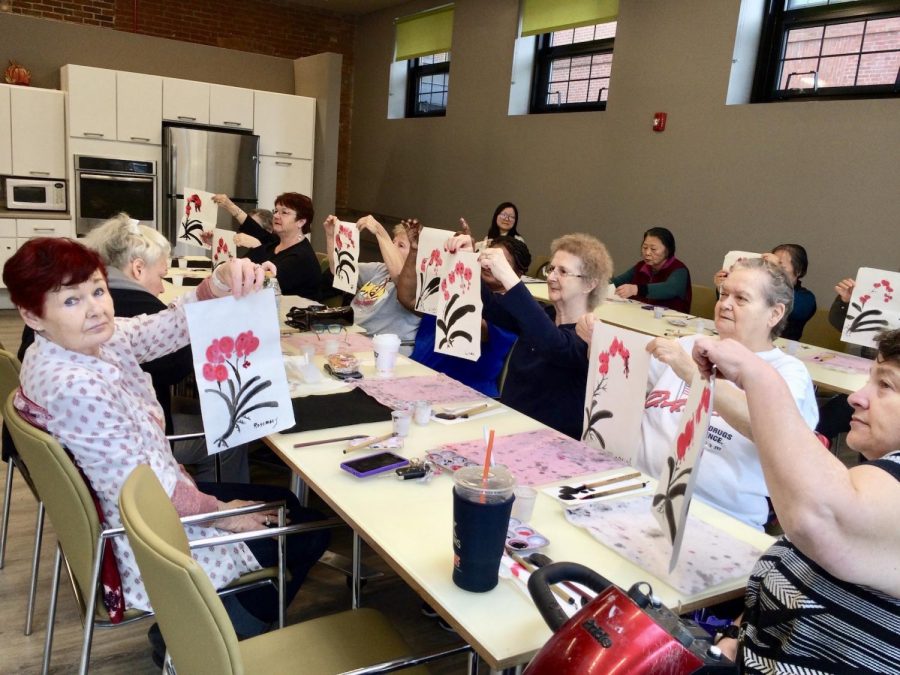 Cherre Wang, a 60-year-old Chinese immigrant, said she began taking part in the events held by the Chinese Culture Connection after she immigrated to Malden in 2013. 
Wang said the organization is very pragmatic since they solved lots of issues in people's lives. According to Wang, "We can reflect some reality problems and directly hear the response of the mayor in the meeting called 'speak with mayor', like some job opportunities or cross-cultural communication opportunities for new immigrants."
"I got support from the organization when I first came here so I'd like to help other new immigrants, not only Chinese but people from all over the world," Wang said, and she spoke highly of Hung. Wang said she respected and strongly agreed with Hung's ideas of intercultural harmony and fostering the sense of pride and a positive bi-cultural identity, as well as her conviction that sharing and exchanging of culture is the best way to unite people, which was the mission of the organization when it was founded.
The Chinese Culture Connection provides services to support and navigate the Asian immigrant population in America to adapt to their new home environment and be productive and contributing to society. "We are here for everyone," Hung said. "All this while maintaining their cultural heritage so that they may help their American born children develop positive bi-cultural identities."