Changemaker: Pariss Chandler helps companies recruit and retain Black technologists
Ha Ta, Editor
August 4, 2020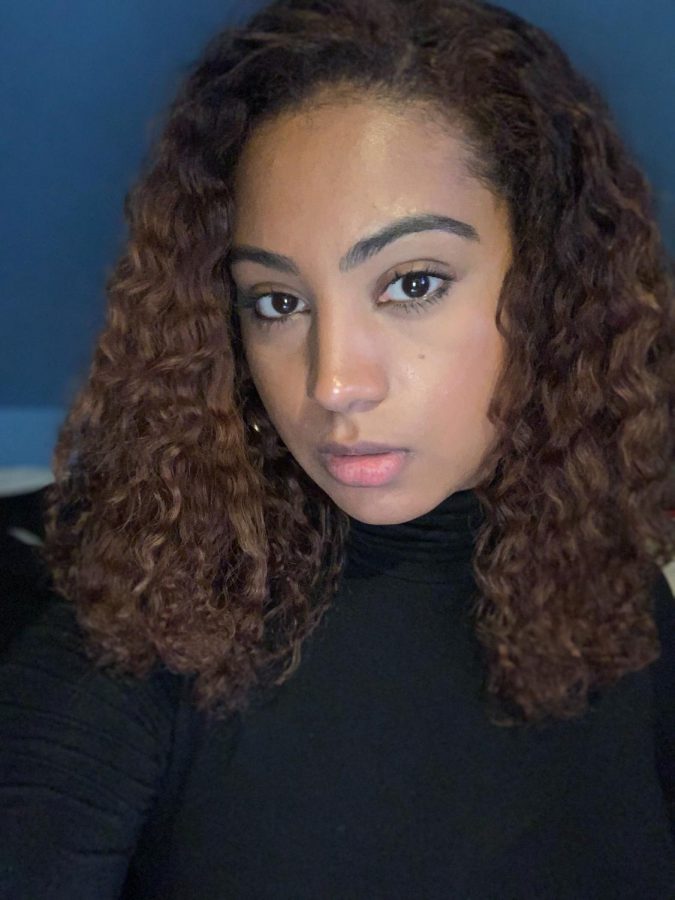 "Communities of Black technologists exist. There is no pipeline problem." That's the message Pariss Chandler wants to push through her digital platform, Black Tech Pipeline.
Black Tech Pipeline is a one-person operation where founder Chandler, who lives in Cambridge, connects Black and brown technologists with employers who want to diversify their workforce. People with technical skills looking for opportunities can reach her through messaging on social media including Twitter, Instagram and LinkedIn.  
"I don't limit technologists to programmers, so there's a lot of designers, digital marketers, technical writers, just different types of tech roles," she said. 
Chandler's inspiration for Black Tech Pipeline came out of a tweet she posted in 2018 after getting a job as a programmer, having completed a web development boot camp by Resilient Coders, a Cambridge nonprofit. "What does Black Twitter in Tech look like? Here, I'll go first!" she tweeted, along with a photo of herself and her new title. The tweet quickly went viral with thousands of comments from people working in tech and employers started messaging her to help them recruit candidates. 
Chandler has been doing the work informally for a year and a half but she will soon be launching a formal Black Tech Pipeline website where people can find a job-postings board and fill out a talent application to be considered for opportunities.
But not only does Chandler connect Black and brown applicants with employers and get them hired, she also works with both sides to improve retention. 
"I'll do things, like, anytime someone gets hired through Black Tech Pipeline, I virtually stay on the job with them for the first 90 days," Chandler said. She would do biweekly check ins with the candidate to make sure things are going well. When Chandler receives feedback from employees, with their permission, she relays it to the employers and advises them on how to make the workplace more inclusive for minorities, especially of Black and brown people. 
She charges companies hiring her to recruit and do consultations. For candidates, the service is free. 
Chandler said she added consultation to her work because she saw a recurring retention problem with companies. "I decided it's really important to do diversity, equity and inclusion consultations … to make sure [companies are] not only focused on diversifying but also thinking about the inclusivity, because that's literally why the retention is so bad," she said. "I want [the tech] industry to become more receptive of transparency and knowing that there's a problem and that they need to change and they're taking those steps to actually do it because it's been too long."
"
I know a lot of people are focused on bringing more Black people into the tech industry, but to me, the community already exists. I think not enough people understand that, so I want to bring exposure to that.
— Pariss Chandler
Diversity, equity and inclusion, Chandler said, was a frequent topic of conversation in her household growing up because her mom worked in the field. "And honestly like me being so upset over it, the fact that this still has to even be talked about in 2020. It just fuels me, I don't know, that's just what works."
Besides connecting Black technologists with companies, Chandler also runs a newsletter where she shares resources, opportunities for scholarships, free bootcamps and jobs. She occasionally does interviews with Black and brown technologists, entrepreneurs, and influencers working in different fields. She said she wants to bring exposure to successful individuals so the community knows they exist in the industry and how they made it.
"I wrote about a Black woman who's a project manager at Microsoft, read about her, like I want you to be aware of who is in this industry in our community and how you can get involved and collaborate and give opportunities," she said.
Chandler said she hopes black and brown individuals in tech or who aspire to work in the tech industry come to the newsletter finding a community so they don't feel like they are alone. "I want people to understand that we exist here. Don't talk about the pipeline problem anymore."
Although her newsletter caters mostly to black and brown technologists, she hopes that people from across fields and communities read it. "I also wanted it to be informative for allies so that they better understand what's going on in our community," she said. "I know a lot of people are focused on bringing more Black people into the tech industry, but to me, the community already exists. I think not enough people understand that or know that, so I want to bring exposure to that."
For now, Chandler is running the website, the newsletter and connecting employees to employers by herself. "It would actually be really great if I could hire someone because it is a lot of work," she said. "But the thing is, I'm building relationships not only with the employer but with the candidates and there's a lot of trust in that and if I hire someone, it's like going through this process of getting to know this person, how do I learn to trust them and so right now I'm just keeping it with just me."