Chinese communities send surgical masks to Wuhan to support fight against coronavirus
The continued spread of coronavirus is boosting the price of surgical masks across Asia. Here in Massachusetts, Chinese communities are organizing donations of surgical masks to send to China to help contain the disease.
Xue Xiao, a student from Umass Amherst who is working to help the crisis, has gathered 26 boxes of different types of surgical masks and donated them to Union Hospital in Wuhan, Hubei province.
"I was born and raised in Wuhan and all my families are there right now," she said. Xiao heard about the situation at the beginning of January but said she didn't start to worry until the end of last month, when Wuhan was put on lockdown to prevent the spread of the virus.
As of Monday, Feb. 17, there have been 77,785 cases of coronavirus confirmed across China, and as the virus spreads surgical masks, worn over the mouth to protect against infection, are in short supply. 
In Hong Kong, citizens wait in long lines in the streets for surgical masks, and the shortage is causing a surge in price. In the Causeway Bay district of Hong Kong, the new market price for one mask is 80 HKD (about $10 USD) and $300 USD for a box.
Prices are similarly rising in Japan, Korea and Thailand. On the Korean online shop G-market, the price of a box of 60 masks went from 400 HKD (about $50) to 752.25 HKD (about $95) in two days and was sold out within a week.
Li, a Chinese-American student at Northeastern University, said that where she lives in Winchester, Massachusetts, the Chinese American Network (CAN-WIN) has gathered five rounds of supplies, including surgical masks, to send to China. These resources will go to hospitals in Wuhan, the capital of central Hubei province, and where the first case of the coronavirus was discovered.
According to Li, the Winchester organization has shipped a total of 511 boxes of supplies so far, including surgical masks and protective suits worth $20,121, to Wuhan and Nanjing.
These supplies were first flown from Boston to Changsha by Hainan Airline, then shipped to Wuhan by trucks. Volunteers also sent resources to Beijing and Shanghai. 
It is difficult to send resources to China by post. Xiao said it cost $500 to mail a package of 10 mask boxes from Massachusetts to China.
She signed a lot of papers to use the "Green Channel" initiative, a shipping method set up by China Post company at the end of January to expedite the transport of medical and aid resources to Wuhan hospitals. 
"It is free to mail medical supplies to hospitals in China through the Green Channel, but the process is complicated," Xiao said. In the end, her supplies were shipped to Wuhan with the supplies from the Chinese American Network of Winchester.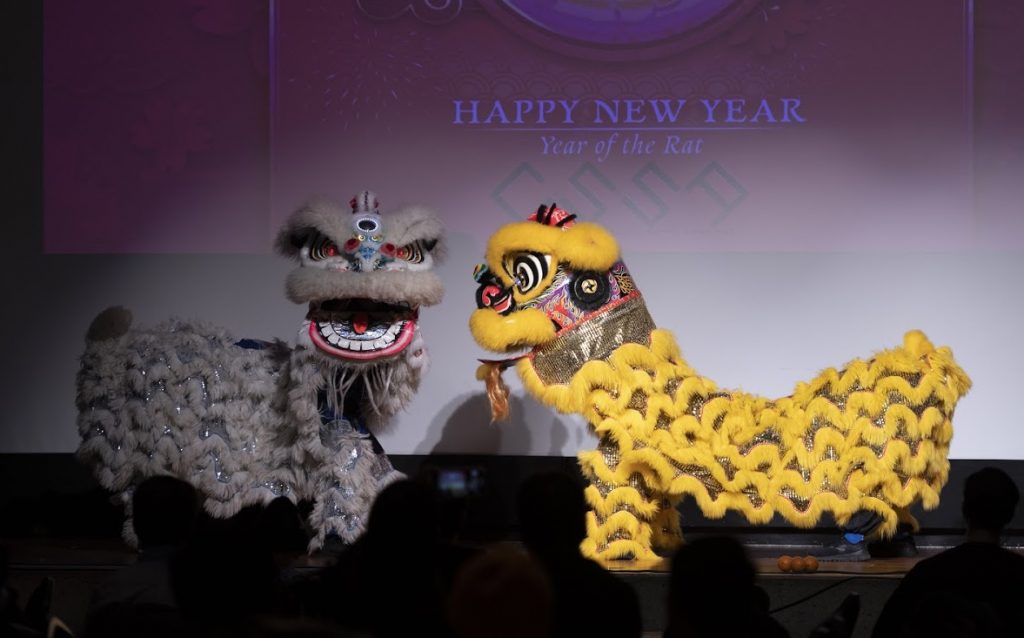 At UMass Amherst, the Chinese Scholars and Student Association donated the profits of their Spring Festival Gala to the fight against coronavirus.
"We heard about the situation in China from WeChat and online …students were talking about their flight got delayed and they might not be able to get back to school from China, " said Yubai Bao, president of the student group. 
Bao and his peers raised $537 and sent it directly to Wuhan Xiehe Hospital, the biggest hospital in Wuhan, Hubei province. Bao said they know the amount was small but they wanted to contribute, and having failed to find surgical masks for sale in Amherst, they decided to send cash instead.
"Our staff members in organization tried to go [around] Hampshire County and they cannot find any masks," he said. "We checked all the stores here, Home Depot, Walgreens, CVS … they just don't have it."
As of this week, there have been a total of 15 confirmed cases of coronavirus in the U.S. On Feb. 1, the first case was confirmed in Massachusetts, in a student from UMass Boston, sparking fears that the coronavirus was spreading. Rumors multiplied on the Chinese social media app, WeChat. An unknown source claimed the student was in a restaurant in Chinatown, but the restaurant posted a statement to its WeChat public account denying the claims.  
Xiao said it has been quite difficult to purchase masks in Massachusetts since the UMass Boston student's story was made public. "Perhaps it's because people are buying masks for themselves and for their families in China," she said.
Almost all of the surgical masks in CVS and Walgreens pharmacy are sold out and are no longer available for order. The online page of Target and Walgreens pharmacy say there are no surgical masks available in-store and online.
On Monday, Feb. 3, only four of the Boston area's 99 Walgreens pharmacy stores were shown as having between two and five boxes of masks in stock. Those remaining boxes sold out quickly after one day. The same thing happened in CVS and Target locations throughout the city.