Life in Mission Hill: Andrew Angus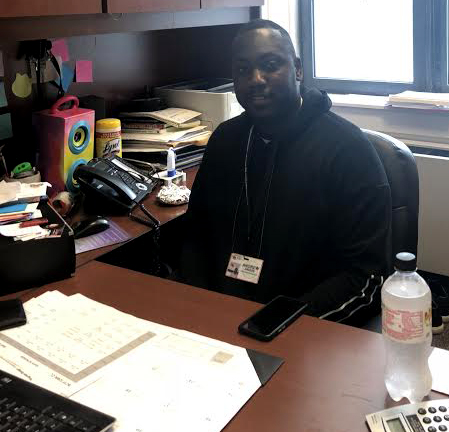 By William Goldstein and Kaela Anderson

From playing basketball in Mission Hill as a child to becoming the program supervisor at the Tobin / Mission Hill Community Center, Andrew Angus is a first-hand witness to the changes in the neighborhood. Now 34, Angus is able to both reflect on the history of Mission Hill and work toward future goals for the diverse community.
"The best part of Mission Hill is the overall community," he said. "It's very diverse, so you see different ethnic backgrounds."
The financial diversity of Mission Hill, however, has changed dramatically in recent years. Angus cited the increase of higher education in the Boston area, as well as luxury developments for new, upper-class residents.
"What is affordable housing for the people that really are seeing their neighborhood growing drastically? And is it [causing] them moving out of their neighborhood and going somewhere else?"
Angus explained his concerns for the community he serves, and questioned how these changes will impact the longtime residents of Mission Hill. "Is there a way that they can stay within their neighborhood, and keep their traditions and their legacies here alive?"
Angus has dedicated his time to creating programs for the community that will benefit all, from kids to the elderly.
"I hope that it continues to grow in a positive and equal light. Everyone in the community has a say in what's going on."
About this project
The Scope's student journalists spoke with community members in Mission Hill. #MissionHill100 is a collection of their stories.