'A new wave of joy:' How Boston's live music scene has made its post-pandemic comeback
There aren't many places that provide a greater sense of community than live music venues: hundreds of people crammed into a small room together, singing their hearts out with total strangers and making new friends through a shared love of music
And there aren't many places that are more dangerous when an airborne pandemic hits. 
"We were the first industry to close. And we were … the last industry to reopen," said Joe Spaulding, CEO of the Boch Center, a non-profit organization home to the Wang and Shubert Theaters in Boston. 
"After a month, I owed everybody money, and I had no money coming in. It was really a horrific experience," said Jay Balerna, owner and operator of The Midway Cafe. Balerna ended up having to take out a second mortgage on his house before he was able to get a grant from the U.S. Small Business Administration. 
With a shutdown of more than a year, many music venues live-streamed shows during the pandemic, trying to allow people to experience live music from the safety of their homes. The consensus, however, was that online livestreams didn't fully replicate an in-person show. 
"You're working just as hard for a quarter of the return on it because you're just not going to sell tickets for online events like you would to an in-person event," said Matt Smith, managing director at Club Passim.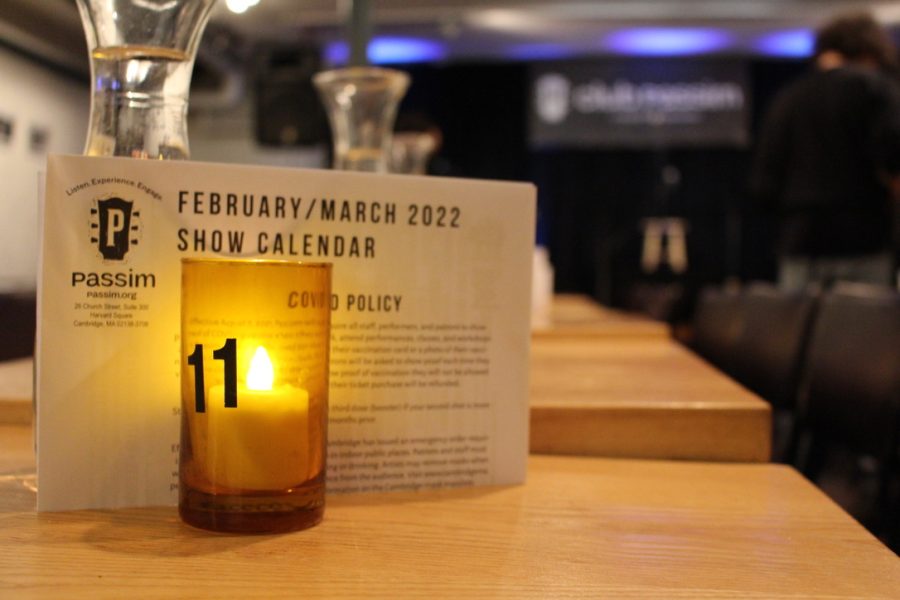 Susan Scotti, senior marketing & audience development manager in the Concert Operations Department at Berklee, which runs venues like the Red Room at Cafe 939 and the Berklee Performance Center, said that audiences realized that online shows just didn't provide the same experience as in-person ones.
"I think audiences were starting to get burned out after a couple of months. You know, at first, it seemed great. I can watch a concert from my laptop and feel like I'm not missing out on things. And then I think a couple of months of that, it makes you almost sad to not be there. And how many times can you do that?" she said.
Eventually, venues began to open their doors again. This reopening has not always been smooth. With their close quarters, live music venues are extremely susceptible to the whims of new variants like Delta and Omicron.
"The whole ride was this horrific roller coaster of ups and downs," said Balerna. "It's like I'm putting my house up; I'm going to lose my business. And then I have a grant, and you're opening up again. And then now you're closing again, and it's masks on and mask off and put plexiglass everywhere."
After finally getting to come back in 2021, some audiences couldn't stand being separated from the live music community again during the Delta and Omicron variants. A few found solace in the house music scene, where restrictions are generally looser.

"We were really lucky that people in the DIY scene are super conscientious about COVID for the most part," said Matt Chadwick, who works at the house music venue Brinstar. "I hadn't heard of any shows happening in the city during the worst of the pandemic before vaccines rolled out. That being said, after vaccines came out, I did hear about a couple [of] places still doing shows, maybe when they shouldn't have."

"There is definitely an innate conflict with the DIY ethos and having safe, responsible shows," Chadwick added.
Many of Brinstar's shows have sold out recently, and the venue still embodies the DIY ethos while continuing to require masks and vaccine cards.
Today, many music venues feel they are in a tentative place of peace. Most are back at full capacity. While some continue to require masks or vaccine cards, others have loosened their restrictions in accordance with the city of Boston's policies.
"The first band that came back and played here, I was like, this is so frickin' good…it's like 10 times better than it really is because you were so deprived of it," said Balerna.
The bands themselves agree completely with this assessment.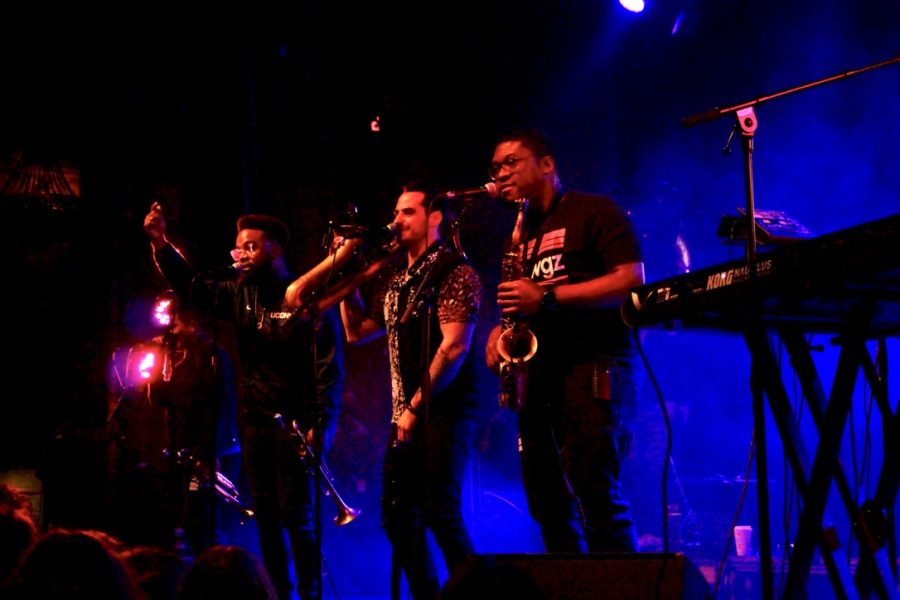 "I was high-fiving people, like in the middle of the song. I was so happy to be back out there in front of people," said Tommy Weeks, tenor saxophone player for the Funky Dawgz Brass Band, as he talked about their first show back.
"That was like the most free that we felt in over two years. That was the vaccine … that was the cure," said Jon Singngam, drummer for the Funky Dawgz Brass Band. "Movies are cool, shows are cool, but nothing really beats seeing a killer live band that absolutely knocks your socks off and you're talking about (it) for the next week."
Live music may be back in the same format we've known for decades, but every venue agreed that there are some permanent changes, including a new sense of uneasiness.

"[There's] the fear that it could be taken away again. I think that hesitation is always going to be there and trying to be ahead of it," Smith said. 
Balerna and Tyler Hallett, talent buyer for O'Brien's Pub, have both noticed that audiences no longer want to stay out as late as they used to.
"People lost their stamina a little bit," said Hallett. Balerna agreed.
"People don't want to wait 'till 11:30 at night for the headliner to come on … they [want to] see three bands and, you know, be with the teddy bear by 9," he said. 
However, the biggest change comes in the absence of venues that used to thrive, hosting shows each night for hundreds of adoring fans. Hallett used to work at Great Scott, a 240-person capacity venue in Allston, which has since shuttered its doors for good.
"It was like a perfect medium-sized venue that got a lot of really great music but was still very like local folk," Hallett said. "We're probably losing out on a ton of live music that we would be getting if that place still existed. And it leads people to start skipping the city on tours and stuff like that."
Every venue and person involved in the live music scene is mourning the losses that the pandemic has brought. Many venues are gone completely. The ones that remain are sometimes unrecognizable. And yet, everyone is simply thrilled to be doing what they love again.
"There was a lot of pain. And yet, out of that came a lot of creativity. Where new songs were written, new styles were created, new ways of thinking were created," Spaulding said. "And that brought a new wave of joy."