Workers, students in Mattapan applaud free MBTA bus program for convenience, accessibility
Editor's Note — The Scope partnered with students from Ha Ta's "Digital Storytelling and Social Media" course at Northeastern's School of Journalism to conduct random person-on-the-street interviews with residents from Dorchester and Mattapan about public transportation and, in particular, the three MBTA bus routes that have been made fare-free recently. In each neighborhood, we stopped and spoke to more than a dozen people. Here's what we found:
Casey Black sat in the front of the 28 bus with a folded shopping cart. The chef from Dorchester takes public transportation all around the city to gather ingredients from local grocery stores. He can't rely solely on the free bus to get him everywhere, but skipping the fare is a big help.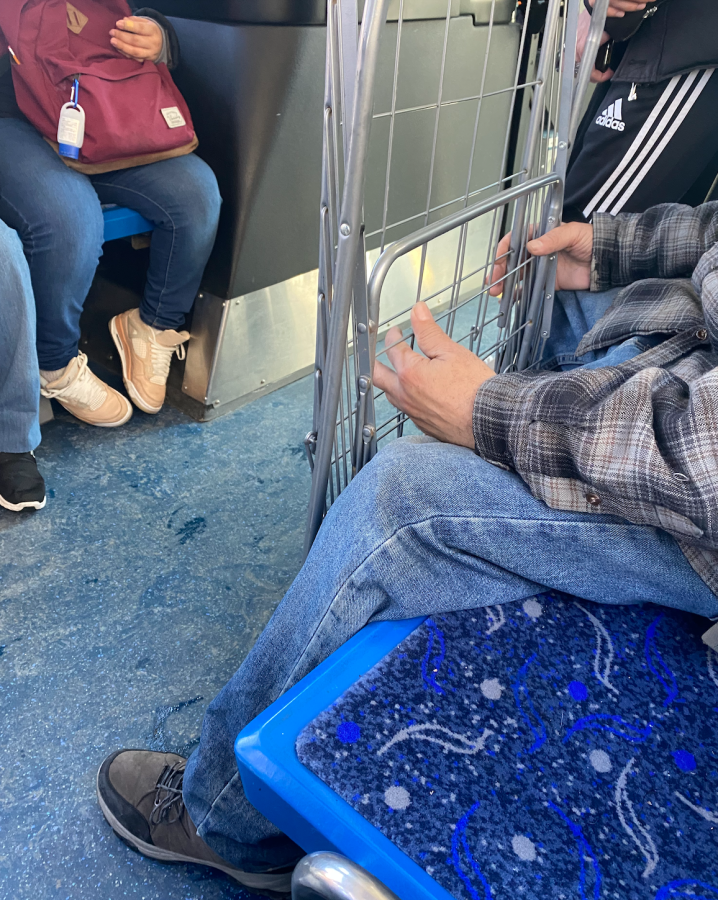 "People are having a hard time right now because of COVID," Black said, adding that his workload has diminished significantly in the last two years. "If you can't get the fare, that means you can't get to work. When it's free, you can focus on getting to work so you can make money … It would help a lot if [all the buses] were all free."
In August 2021, the 28 bus, which runs from Ruggles Station to Mattapan Square, became free as part of a pilot program sponsored by Mayor Michelle Wu. The initiative leverages federal pandemic relief money and aims to "[connect] people to their schools, places of worship, small businesses, and community centers––and [ease] congestion on our bus riders and drivers alike," according to a statement from the mayor's office.
The statement, released in January 2022, also includes preliminary data that informed the decision to expand the program to other lines and keep it in place beyond the pandemic. While the MBTA's overall bus and subway ridership is 53 percent of pre-pandemic numbers, the free 28 bus saw ridership surge to 92 percent in comparison to the pre-pandemic numbers, the statement said.
In March 2022, the program was expanded to include the 23 and 29 buses and intends to remain in effect for the next two years.
Bob Seay, a transportation reporter at GBH, has been following the debate around free buses since its inception. The pilot program, because it's being funded by COVID relief funds, is "painless in a sense," he said. "But all of that COVID relief money has got to dry up in another year or so."
As the pandemic wanes, state and local governments have lifted mask mandates, and moratoriums on evictions and utility shut-offs are poised to end in the coming months. But, many residents are still struggling financially. According to advocates and residents, canceling transit fares is one way the state could help out beyond the pandemic.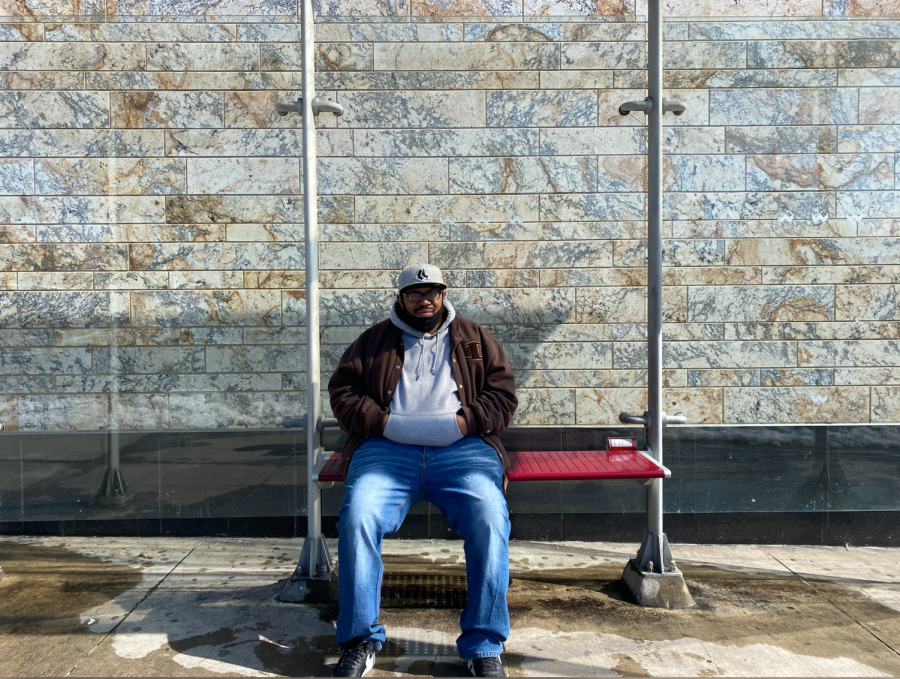 "The free bus is just a chance to save money," said Jeffery Douyonm, a frequent rider from Mattapan. "It's not much, but it really adds up when you take it all the time… If I had to pay again, I'd have to start budgeting more."
The free bus was also applauded by students, many of whom are commuting around the city to get to school.
Destiny Jamison, 19, takes the bus every day to school. The high school senior has always relied on public transit to get to school and recently witnessed the bus transition to a free model. She thinks free transit should be expanded across the city.
"This bus is free, so why can't any other bus be free?" Jamison said.
DeShawn Brown, 18, of Mattapan, also relies on the bus to get to school. He said that free transit would help students in his community.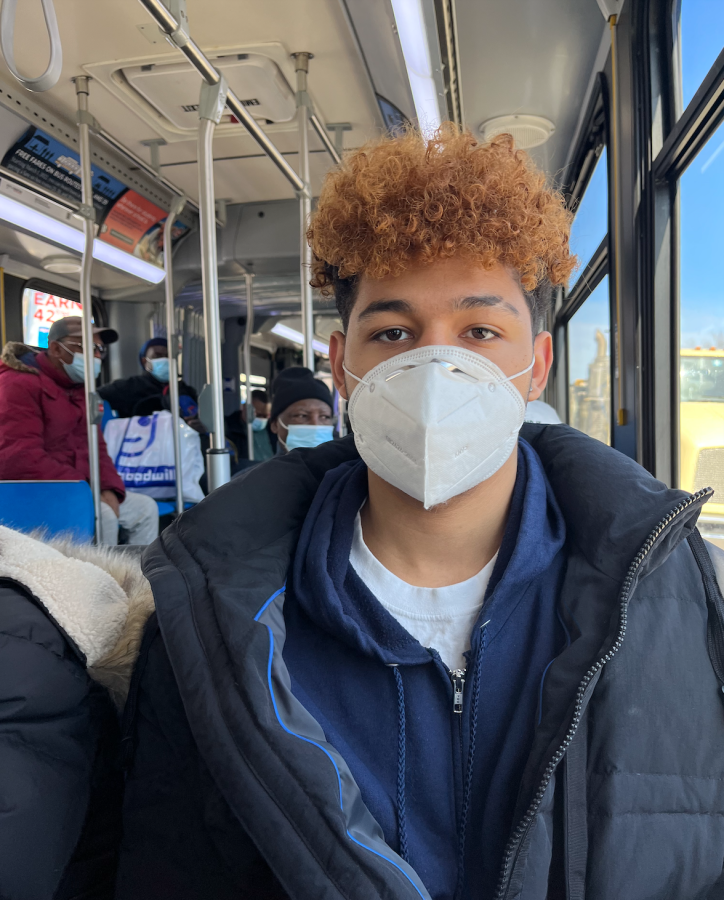 "It's a really good thing because imagine not being able to go to school because you can't ride the bus," he said, adding that he's seen his classmates have to miss school because they couldn't pay the bus fare.
While some transit advocates have pointed to the increased ridership as a success, some riders have noticed a change in their riding experience.
 TJ Wharton, 16, takes the bus to his high school. He said that it's convenient without a fare but has noticed the bus has become more crowded.
 "I can recall so many times I've missed my stop because it's just crowded," Wharton said. Sometimes taking the bus isn't worth the hassle — even without a fare, he said.
But last week, around midday Wednesday, there were dozens of open seats on the 28 bus.
Sean Mayl, of Dorchester, was in his own world enjoying a bag of goldfish in the back of the bus; he had a whole row to himself.
He said he hasn't noticed the bus getting busier since it became free but is "betting it will pick up in the summer when COVID over," he said.
Despite what appeared to be widespread support from people on the street, Seay said state house news service found that two-thirds of the people who use the free bus didn't get any financial benefit because of transfer chargers and because many take multiple subways and cars to get to one place.
Despite a lack of consensus among experts, citizens and elected officials regarding how to fund it, there is an agreement regarding the need to reform the city's transit system. Most agree free transit is the direction the city should be moving. 
"The government should really subsidize transit, especially for people who need it," Seay said.