Trust the Process: Tim Hall, HipStory and resilience
The phrase "jack of all trades, master of none" doesn't fit Tim Hall. He's quite the opposite. An educator, artist, spoken word poet, musician, creative consultant and entrepreneur, Hall is a giant within the Boston music scene and community at large and doesn't look to be slowing down any time soon. 
As a co-owner of HipStory, a digital media company in Boston, he weaves together all of his endeavors to help support and facilitate an inclusive and accessible, artistic community. "The foundation of HipStory's mission exists because systems of oppression have historically erased, changed, and appropriated the culture of people of color," he said. The goal is to provide a space to create inspiring, innovative interdisciplinary art forms that the community can feel included and empowered by. As Hall puts it, it's all about one thing: resilience. "I feel like my big purpose is resilience building through my gifts, and that looks like me as a musician, an artist, and a producer, bringing ideas sonically and musically to life and honing in on what an artist has to say. What is our lens?"
Born in Detroit, Michigan, Hall was mentored by a community of older musicians in the hub of Motown. Those who inspired him were focused on giving back to their community, which instilled the same drive in Hall. After moving and gigging around the midwest for his education, Hall landed in Boston, where he began at Berklee College of Music as a residence director. He then moved to Berklee's Career Center as an assistant director before finally becoming an assistant professor in the institution's Professional Music department. 
That's not where the story ends for Hall. As a fan-favorite professor at Berklee, he teaches four classes, including The Artist Entrepreneur, a perfect fit for his entrepreneurial spirit. In addition to his work as a professor, Hall is an active musician on the Boston scene. He's been nominated for multiple Boston Music Awards, is a member of the band STL GLD, is a board of trustee with the American Repertory Theater and frequently collaborates with Oompa, Will Dailey and Cliff Notez, the latter of which he co-owns HipStory with. It's no surprise that he's known as a pillar of the Boston music scene. For him, it's all part of the process: "I feel like part of my purpose in this world returns to the idea of resilience, and how do I show up in these different spaces?"
The Scope spoke with Hall about community, resilience and how HipStory aims to connect them all. Parts of this interview have been edited for length and clarity.
Tell me about HipStory's founding.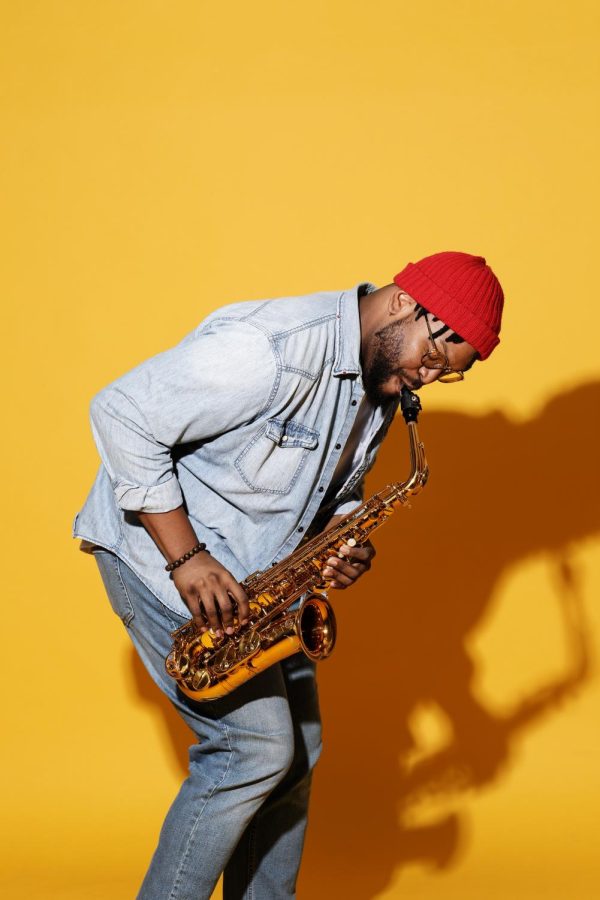 Cliff Notez, a Dorchester native, founded HipStory. He started it out as kind of like this mantra, this idea. It was the title of his first mixtape album that he put out with his partner Tyrek Green. They released a number of records, and it just was like this … movement in some way. Me and Cliff, however, met in 2015 in Boston, and I was like, 'Yo, you're a producer, I'm a musician, let's connect.' I also was looking to build relationships with people. This was a few years after I moved here, and I was still getting the lay of the land and learning the spaces that I fit in.
Before moving to Boston, I was a part of a couple of startups and loved entrepreneurship. Cliff had this apartment studio in Somerville, and I was like, 'Yo, you have kind of everything you need to open a studio. Have you thought about that?' He was like, 'Yeah, I kind of have a name and have a website. I just need somebody to run it with me. I need someone to help me build this thing out.' And I'm like, 'Dude, I'm down. Like, let's do this. Let's make it happen.' So I kind of helped and stepped in as somebody who had experience running and building an organization. Since 2015, we've grown to be a staple name in the city, in the industry, around event production, film and music. 
What is HipStory?
We are a digital media production company dedicated to centering marginalized identities in media, through music and film, with heavy roots in hip-hop culture because we acknowledge the global impact of that. It's probably one of the most influential movements in the world. It's hard to go to any other country and have there not be an adaptation or an inspiration from hip-hop culture, whether it be language, fashion, dance movement, or music. It's extremely important and vital to how I think the evolution of society has gone and how far we've come. [HipStory] centers that, and that's something that we heavily draw from. 
How does HipStory aim to engage with the community?
We deeply engage in both the physical space and digital space and recognize that individuals care about and want to see a more unapologetic representation of Black stories. Those individuals live both in the physical Boston community and Greater New England area and so on, but also in a digital space. 
We're really starting to see more and more opportunities to create content, space, programming, platforms in the digital space. I say that because our flagship was our HipStory House Party that started in an enclosed living room with 35 people stuffed into an apartment. It was our way of paying homage to the roots of hip-hop, which was community. It's being in a house, having the MCs, the DJ, the breakers … having the community there sweating, dancing, having fun without the fear of having to code-switch, without the fear of having to tame who we are [or] to tame our voice, our movement and explain why our bodies move that way, why we talk a certain way. We don't have to censor ourselves, and that's what HipStory House Party was. We wanted to make sure the space was accessible to the community and give the artists an opportunity to have an intimate experience and build a direct relationship [with the audience], rather than being on a big stage separated by barriers.
We scaled that to a Hipstoric Night at the MFA with 4,000 people. We were able to hire 18 artists, breakdancers, beatmakers, DJs, performers and so forth. [At the beginning of the pandemic], we did a six-month HipStory House Party digital series of live streams. We donated roughly $4,000 to local organizations on the frontlines of doing important work during the pandemic, such as Mass Bail Fund, BAMS Festival, and the Nan Project. We've produced films that have gotten national and international recognition and have worked with a slew of local artists to either produce their own records or help them make their records out of our studio. We also heavily work with local creators and create job opportunities. We've hired a number of interns, particularly from Berklee, that we've been able to matriculate through our company. We have been able to create economic opportunities for people in the city. It's been really important and an amazing, amazing journey. 
How do you want Boston to engage with HipStory?
Of course, participating in our events or streaming our digital content that is up. If you have ideas and want to partner with us or have an organization that needs videography, editing, animation, graphic design or event curation, we partner to bring those ideas to life. If you have ideas that you want to see brought to life but may not be the individual to do so, we're open to ideas and thoughts to add more representation, particularly from BIPOC individuals. 
What's next for HipStory?
This year, our two main goals are building more operational capacity and honing in on our digital and physical community. [We want to] really hone in on our target audience and understand who they are, where they are, what they want, what they're looking for, and so forth. We do things for the community so that they feel like there are individuals who care about creating stuff for them. This is what we feel like we're called to do, and we love it.
I also feel like we do this because why not? I've found something that I genuinely love. I haven't figured everything out, but that is the "forever" journey in some ways. And I like that journey. 
What projects are next for Tim Hall?
Trust the Process EP is out right now. You can stream that everywhere. You can hit up my website timvhall.com. I also had a Sofar Sounds session recently released, which was really dope. I have a gig coming up at MIT. Cliff Notez and Oompa are both playing Boston Calling this year. Just be on the lookout for more music. If you need studio time or want to work with an engineer or producer, definitely let [HipStory] know. We're just looking for more opportunities to work with clients, companies and bring ideas to life.
Any advice you would like to share?
Be unapologetic. Be you. Be who you are. Trust the process. Cliff said at our meeting last night to 'ask for what you want.' Ask the world. Ask the universe for what you want. Be intentional about your words and your energy and mindset. We've just surprised ourselves over the years. We're going to do this, we're going to ask for this … because we feel called to do it, to help our audiences also be unapologetic. Trust whatever the itch is that you need to scratch or the ideas you want to bring to life. Trust your gut.