Yari DeJesus is getting women on wheels and into the outdoors
During the pandemic, many women have turned to healthy outdoor alternatives to get back to the community, and DeJesus is teaching them how to do so safely and effectively.
As anxiety and social isolation from the pandemic drags on for many people, Yari DeJesus is on a mission to get women on wheels and into the outdoors.  
DeJesus, a recent graduate of Northeastern University and community organizer, took to cycling during the pandemic to relieve stress and explore the city. When her Instagram followers started looking forward to the pictures she shared from the rides, DeJesus invited them to join her. To her surprise, 68 women showed up on the first day, a jump-start for DeJesus to create Women on Wheels Boston, a community of women of all ages and backgrounds riding bicycles together.
DeJesus spoke to The Scope about the health benefits and joy cycling brought to her and her plans to spread that joy to women throughout the Boston area with Women on Wheels.
On your website, Women on Wheels Boston, you shared that cycling helped you physically and mentally cope with the stressful period of the pandemic. Can you tell us more about how that journey of yours went and how that motivated you to start Women on Wheels Boston?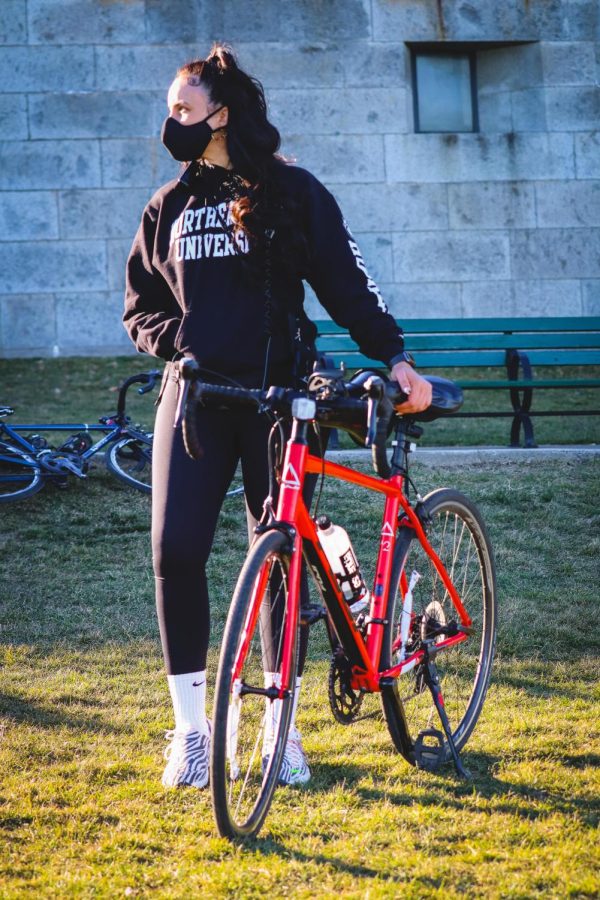 It started very organic. Women on Wheels was created out of chaos and the need of people really wanting to go out into the outdoors. As I explained on my website, I was a full-time graduate student, and I was also working full time both virtually, unfortunately, because of the pandemic. And so I spend days and days and days just right here sitting down in front of my computer, I would see the sun and then the nights and I started to experience anxiety and feel stressed. 
It was a different feeling, something I hadn't felt before and I felt like I needed to step out. At the time, I would go on joyrides. I remember I had a break in between my job and school. So if my class started later on at night, I would have at least two and a half hours in between to go out and do a ride. So I got in the habit of doing that. 
Also, on my time off, on weekends, I would go out and go for a joy ride and record my experiences on Instagram; so people were kind of looking forward to that and that social environment even though it was socially distanced like wearing a mask but then still enjoying the rides. 
At the time, I'm sure you remember, there were no cars really; the streets were empty. It felt freeing for me to, I remember, ride in the middle of Boylston Street with a completely empty road, and it just felt so freeing. I would come back home feeling brand new, like, 'Alright, I'm ready to dig in on homework.' I think had I not tapped into cycling around that period of time, I really would have lost my mind. 
That's essentially how it started and how it came about. The very first ride was in June. I would have loved to start it before, but unfortunately, we were restricted from really being around people because of the pandemic. When things started becoming more flexible, I hosted a ride, a beginner ride, and I was like, 'Let's go on a trail in Cambridge.' I posted it on social media, and when I tell you, 68 women showed up, I was freaking out because I hadn't seen that many people in a long time. 
They were all women in the same boat, desperately trying to take time for them to really have a safe space to ride their bikes, whether they didn't have one or not. They would just get a blue bike and join us, you know, to get away from their kids a little bit because they've been with their kids for so long and also just [to get away] from the day-to-day chaos. I think that was the first thought that I had in my mind, like, well, if this many people came in and we had such great feedback, I think this is something that I can grow over time, and it is what it is today.
Did the fact that all the people who showed up were women spark your decision to create the community as Women on Wheels, or had you initially wanted a space for women to ride together?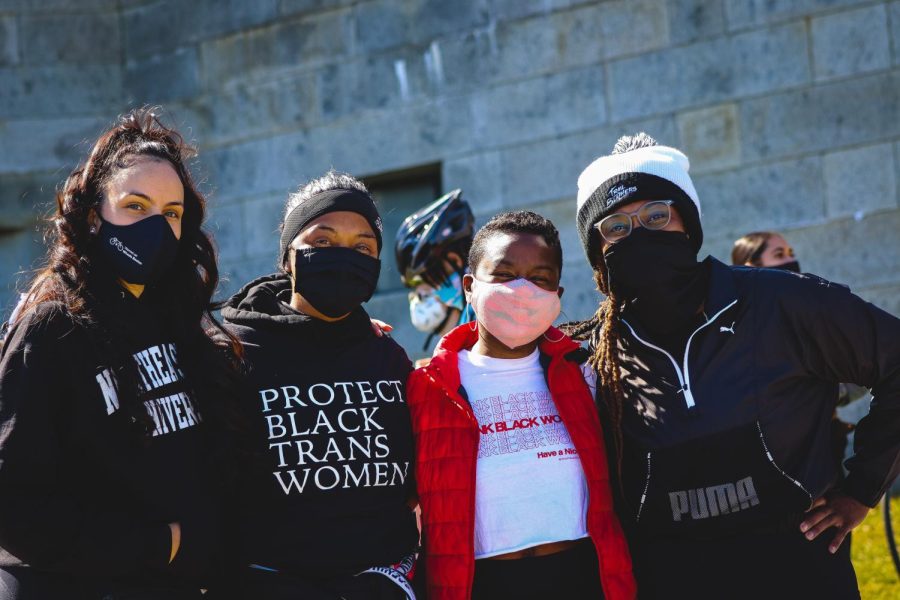 I did. I had previously, even [before] started Women on Wheels, I was cycling a lot, and I noticed that in Boston, I don't know if you've been in these spaces, but there were a lot of men riding their bikes, and I remember joining rides, and it was just me and my friend, the only two women, so I wanted to change that dynamic. I'm like, I know I can bring more girls. Every time I post a ride, they reply and say that they want to join, or I hear [things] like, 'My husband goes out on long rides, and I just can't catch up with them, and I feel intimidated. I feel shy to go around all those guys because they're gonna make fun of me.' 
I just wanted to change that dynamic because I was there at some point; I mean, we don't race. We just go out for fun and get to work out and get a few miles, whether it's five miles or 50 miles. I like to dedicate this space to all women, from little kids to beginners to people that haven't ridden their bikes in a long time to intermediate and experts.
I can honestly tell you that the community has grown so tremendously. We all follow each other on social media. We go on rides, and you can see people hugging and greeting one another because, oh, we already had ridden together. When we have a new rider that we've never seen before, 'Hey, what's your name? Where are you from? Just feel free to be yourself. It doesn't matter if you have any questions, let us know.' So they keep coming back because it's a great experience.
You mentioned that when you rode in Boston during the pandemic, there were fewer cars. As traffic is returning to pre-pandemic levels, do you have any difficulties organizing rides, and do you worry about safety?
I do. I always worry about safety, especially when it's a bigger crowd. I think the biggest ride I've organized was a little over 200 [people]. But that ride was co-ed. It was both men and women, and it was back in March. We did it to pay respects to Breonna Taylor and highlight the injustice occurring in the Black community around that time. 
Obviously, with that many riders, traffic will stop because riders have to cross first, and we're taking the entire lane, the right lane. I was aware that this might cause a safety issue and we're gonna get some angry vehicles or drivers that are gonna yell at us. So that portion of organizing Women on Wheels rides always makes me nervous. It depends on the number of riders. However, if we have like 10, 15 people, it's a lot easier because we could do a single file; and so cars can go right by us and so there's no concern. 
I always stress the importance of wearing a safety helmet. We cannot go out riding without a helmet. It's just a liability. It's a huge issue, and we want to make sure we get back safely. Also, now when here in Boston, it starts getting dark out by 4:30 p.m. or so. If we do a ride in the late evening, make sure you bring your lights because we want to make sure that drivers see us; ensuring that we have front and back lighting is important.
That leads me to my next question. There are these safety protocols in cycling in terms (having good back and front lights, making yourself visible, having a good helmet) that beginners haven't necessarily thought of. Do you coach new riders about etiquette or safety on the bike, and can you explain a little bit how that process goes?
 Yeah, I was a first-timer at one point and so getting together with a community, you learn every day, every time you ride with them. There's something new to learn about cycling that I didn't know before, right? There's so many gap budgets; I mean, cycling gear can get expensive. But the important part is to wear a helmet that fits well, that doesn't wobble around your head, and that's something I tell them. It doesn't matter what brand you get. It could be something cheaper that you get at Target or Amazon. It really doesn't matter as long as you make sure that when you buckle the helmet, you put two fingers under it and then you're able to just put the fingers without it being too loose and ensure that you're not choking with the helmet. So in case that you do fall, it's not going to hurt your neck or anything. So that is my biggest safety warning. 
 Now when it comes to riding for folks that don't know or are beginners, I volunteer with the City of Boston transportation department to do one-on-one workshops with a group of women. It's a lot of us volunteers with the City of Boston teaching women how to ride on an empty parking lot. And they provide a fleet of bikes, so a lot of these women do not own bikes, but they're eager to learn, and they want to know what it feels like or they haven't ridden the bike many many years since they were little and they just don't feel confident to get back on a bike properly and share the road. 
We were doing that for most of the summer. There were multiple sessions where women would come in, hop on their bikes, and we ensure to measure the seat's height. When you're a beginner, I like to ensure that [your feet] can touch the ground … so if you're going to fall, as a beginner, you have to have your foot on the ground completely to make sure you don't fall over. 
We would make them do laps in the parking lot, sort of like sitting on the bike and literally just dragging themselves on the bike and making sure they go around a lot to learn that balance. Then, I [will] ask them like oh, just start putting your feet up your foot on the pedal and then the other one on the ground. So I'm holding the seat, they're pedaling, and then I just let go, and they look back. They're like, 'Oh my god, I'm riding on my own.' 
It's a really rewarding feeling for women that didn't know at all. They left that day knowing how to ride, but it takes practice, of course. We're not to the point where I can provide bikes; however, I partner with organizations or at least refer them out to get something cheaper, like at Bike Not Bombs, where they take used bikes and refurbish and fix them and resell them. So that's my approach to beginners. I encourage them to really come to our workshops to learn how to ride their bikes, and then I organized a beginner bike ride on a trail so that they can put those skills to use.
I love it that you're so thorough with all these details and care about riders' comfort, joy, and safety. You hit on something I was going to ask, which is the support for community members who want to join but might not have the resources yet, especially after the pandemic. You can't provide bikes, but do you have partner organizations to refer people to get cheap bikes?
 Yeah, exactly. So mainly again, Bikes not Bombs. I bought my bike — it was used — during the pandemic on the Facebook marketplace. It's sort of like Craigslist, where you go in and purchase a used bike, and it was a guy that had multiple bikes lying around. His kids don't use them, so he decided to sell them. I bought my road bike for $440, and I thought that was a great deal, especially because so many bikes were selling around the pandemic. People were buying bikes like crazy during that time. 
 I usually would say I can't get you a brand new bike. However, here are some resources that you can tap into instead of spending thousands of dollars on a new road bike you know for a beginner that might not be necessary. Bikes Not Bombs is a great store and a bike repair shop where I get my tuneups; that's where I check if there are any issues with my bikes. 
They also do mechanical workshops, in which I would hope to partner in the future to teach women so that if we're on the road and we get a flat [tire], we're not going to freak out; we're going to do it ourselves, even if we have these nails. So yes, local organizations that can provide those things are really essential to us as a community. 
You mentioned Women on Wheels events dedicated to a social justice cause, such as the ride to pay respects to Breonna Taylor. What did you hope to accomplish with these rides?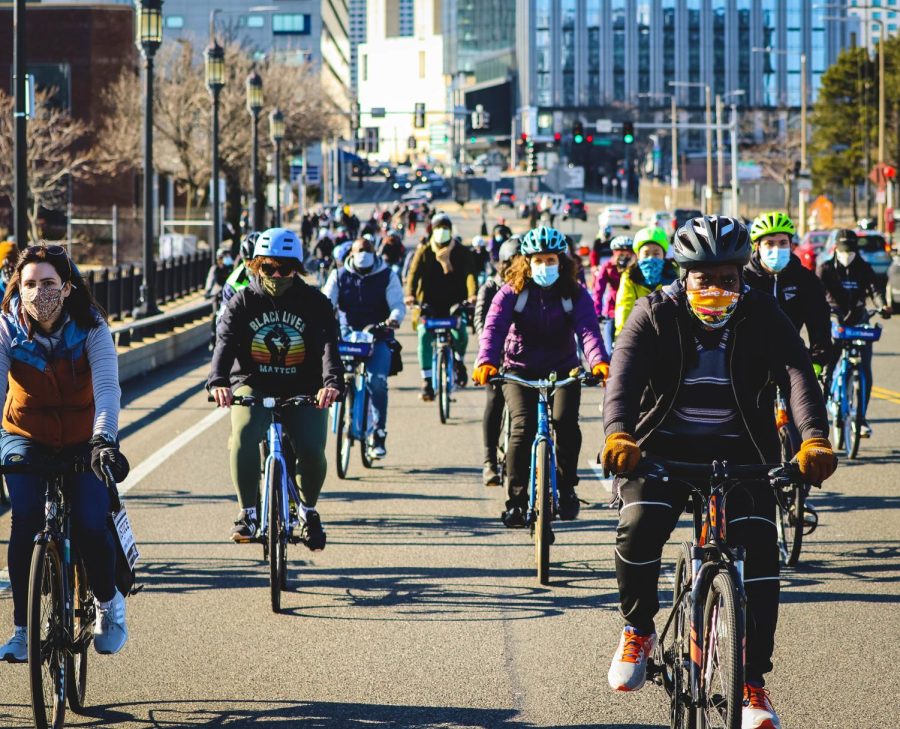 Our community is mainly composed of — we welcome everyone, of course — but I think we made a safe space for women of color to come and ride with us because it's not something that is available here in Boston. I have seen it obviously, mostly in New York and surrounding states. But I just wanted to make women of color feel comfortable enjoying these rides. 
The Breonna Taylor ride was a collaboration with TrailblazHers — TrailblazHers are a community of runners composed of all women. They cater to women, women of color specifically. And so we wanted to highlight the injustices that were happening in communities of color and raise awareness not only among riders but also, like, they're gonna see us riding, right? People are going to see us take space and in the streets, and they're going to hear us chanting her name and you're going to learn who she is and how she passed, right? 
Around that time, we were dealing with the passing of George Floyd and Breonna Taylor and many, many other members of the Black community that were killed at the hands of police brutality, and [we wanted to] not only to raise awareness but also we're tired, how do we change this? Can we go out and go for a simple run in the morning without someone feeling like they're going to break into someone's house like, you know, like the gentleman that unfortunately passed down South just because he was going on a jog [Ahmaud Arbery]. 
Or can we just go out bike riding at night without someone feeling like they're gonna break into their home? It's what I want to highlight, we're people of color, but we're humans. See us for who we are. Stop targeting people and stop killing us. We had a couple of speakers that came in, which was really monumental for us because they spoke on their experiences and what they see and what they hope to see in the community. Essentially, what we did was raise awareness and make a presence and take space for people to see and hear us.  
What do you wish to do more with Women on Wheels?
There's a lot that I envision for it. I would say maybe building chapters because one thing I noticed is that a lot of women from the outskirts of our community like North Shore or even Cape Cod or Western Massachusetts reach out and say, 'Hey, can you guys host a ride out? here?' Most of our riders are based out of Boston and Cambridge and like surrounding areas of Boston. 
 My goal would be to build chapters where women can gather in those areas and build their own rides and have Women on Wheels expand to other places like … in other parts of other states. That will be amazing. But again, it's just kind of like a long-term goal that I have that it shouldn't be just simply in Boston; it should be in other parts of the area. 
 I actually attended a gravel clinic over the summer. So again, the differences between riding a bike, a road bike and a gravel bike are huge, gravel bikes have a lot thicker tires. It's kind of like it's similar to mountain biking. I went to Vermont for a three-day weekend, and I learned so much about the actual sport and some of the techniques and skills you need to ride a gravel bike going up a mountain in Vermont. After that experience, I really envisioned that maybe this is something that I can also do and teach women at a greater scale, not only in Boston but also in other parts of the state.